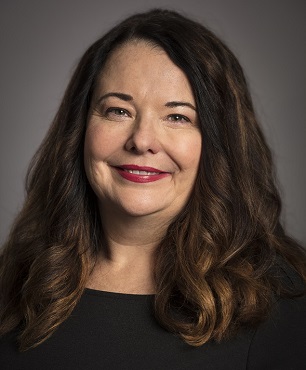 Never. Ever. Boring. That's how Lisa Grabl, president, describes her 20-year career at CompHealth locum tenens, a division of CHG Healthcare.
"There's always something we're trying to do better, something we're trying to solve. Sometimes we're just soaking up the goodness," Lisa says with a laugh. Through it all, she says, "I've loved all the career growth opportunity and the opportunity to be myself."
This month, Lisa's celebrating 20 years with CHG. She joined the company after a career in retail that left her burned out and bored. She needed a new challenge. She didn't know what she was going to do, but she was going to take her time finding it. A week later, her best friend told her about a chance encounter with a woman who worked for CompHealth. Neither Lisa nor her friend knew exactly what CompHealth was. Both women decided to interview for sales positions and both got hired. Lisa's never looked back.
She worked on a team finding temporary jobs for radiologists. Two years later, she moved to a different team, and then began working with clients – hospitals and clinics in need of physicians. After that, she took her first step into management. "It was kind of like being an assistant manager," Lisa explains. "You were still doing business, but you were also stepping into leadership."
While her career was growing, her personal life was changing too. She married, became a stepparent, and practiced balancing her personal and professional responsibilities. "In my earliest days in retail I worked my guts out," Lisa recalls. "My personal life suffered."
She says there's no secret to building a successful career at CHG. "Ask questions. Don't get stuck in a routine. Try new things," she suggests. Lisa says whether you are a business partner or in a sales role, sometimes one small change can make a big difference. "Our culture is that we respect different styles and personalities. We seek people's opinions. We have fun and we celebrate along the way," she shares.
Want to learn how you can build a career at CHG? Check here for a list of positions currently open.