Whitney Kesler is a juggler. She's not the kind you see at a circus but the tasks she juggles day to day make her a balancing expert all the same. On one hand, her work helps CHG Healthcare clients get a clearer picture of their staffing needs. On the other hand, she's trying to help CHG's divisions improve their systems to help clients better access and assess their data.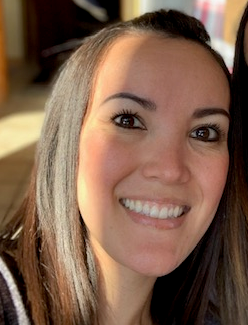 "It can be really hard some days," she says with a smile.
But Whitney is no quitter, and she says she couldn't be happier trying to solve tricky problems for our customers and her fellow employees. "It's not about making sure the quality works for one person," she explains. "It's being able to make it work for everybody, and for inviting that type of environment into everything you're doing."
Whitney joined CHG 12 years ago as an administrative assistant. Since then, she's had opportunities to work in sales support roles, as a leader, and now as a business analyst. It's a big job but she loves the challenge of trying to solve problems other people may have labeled insurmountable. "A challenge is scary to me," she admits, "but I like it. I like being able to figure them out."
With so many people and processes involved, Whitney works hard to make sure everyone's voice is heard and respected. Which is probably why she's been recognized repeatedly for living our core value of Quality and Professionalism.
Whitney says she takes a lot of pride in her work and that she has a great team. "This company has taken really, really good care of me for a very long time," she says. "I like to work hard for people I think care. Quality ignites trust in people. Professionalism gains you respect. Without it, you can't move forward."
If you'd like to move forward in your career, take a look at our open positions.