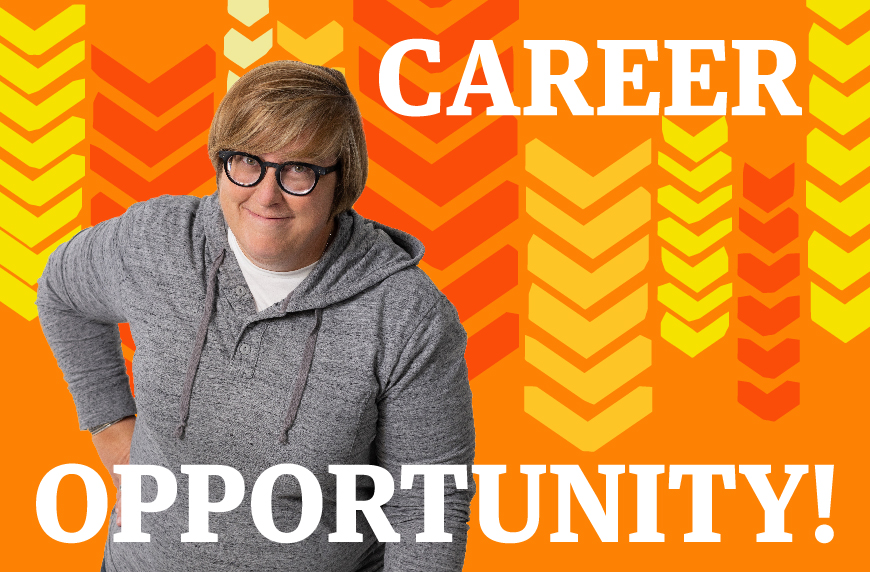 CHG's commitment to excellence goes beyond providing great service to healthcare providers and medical facilities. We're devoted to creating a healthy, positive work environment for our employees — one that gives you the opportunity to grow in your career.
We could just let our impressive collection of awards speak for us; our dedication to being an excellent employer and workplace can stand on its own. But to help you understand what makes CHG truly unique and different, here's an overview of how CHG is similar to and different from other large organizations.
How CHG structures our workplace differently
Many companies follow a typical organizational structure, which includes generalized functions where employees wear many different hats in a single role. For example, human resources managers often have many responsibilities, including hiring and terminations, employee relations, and wellness and benefits. CHG takes a different approach. Working here, you have a chance to more intentionally pursue the types of work that interest you most.
Jennica Christiansen, CHG's senior director of people operations, says, "We have entire teams of people who exclusively focus on very specific areas of functions versus high-level focus on generalized functions." So, instead of having just HR generalists, CHG has specialists focused on each aspect of HR. Here's a sample breakdown of just a few of our departments to give you the picture.
How CHG compares in organizational structure
Typical Department
At CHG
Administration
Executive Leadership
Executive Support
Accounting & Finance
Analytics & Business Intelligence
Financial Planning & Analysis
Business Applications
Contracts
Accounts Payable
Accounts Receivable
Accounting
Tax Compliance
Engineering
Software Engineering
Quality Assurance
Data Platform & Governance
Enterprise Architecture
Engineering Infrastructure
DevOps
Human Resources
Culture
Diversity, Equity, and Inclusion
Corporate Events
Learning & Development
Internal Communications
Community Impact
Employee Relations
Employee Experience
Talent Acquisition
Wellness
Benefits
Information Technology
Infrastructure & Operations
IT Security, Privacy, & Identity
Support Services
Legal & Risk
Legal
Risk Management
Quality Assurance
Credentialing
Licensing
Marketing
Brand Marketing
Conventions
Creative Services
Customer Experience
Lifecycle Marketing
Marketing Communications
Marketing Operations
Marketing Project Management
Marketing Strategy
Media & Strategic Partnerships
Public Relations
Website Development
Operations
Strategic Sourcing
Travel & Housing
Real Estate & Project Management
Facilities Management
Product
Operational Strategy
Product Management
UX Design & Research
Lean & Delivery
Client Solutions
Provider Solutions
Sales
Business Development
Sales
Sales Administrative Support
So, why is CHG structured this way?
We firmly believe that more focused workloads benefit CHG employees.
"By allowing people to be highly specialized, they can go deep in a single function versus skimming the surface on a series of functions," Jennica says. "This ensures you have the right level of support, attention, and innovation for all of those areas — versus people doing just a little bit of everything."
What remains is a team of "true functional experts" with a deep level of knowledge.
Whether you like the competitive nature of sales or prefer the predictability of an accounting position, there's a role at CHG to fit your career aspirations.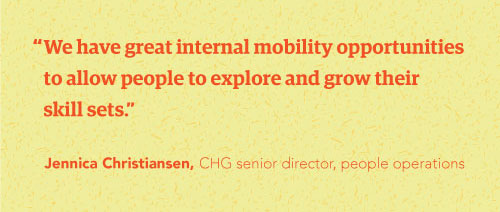 How specializing can help you grow in your career
Specialization breeds mastery and confidence, which can greatly impact future job prospects. After all, many employers seeking to fill higher-level roles want to source top talent with deep expertise in niche areas.
Plus, at CHG, you don't have to stay put in a current role if you don't want to.
"We have great internal mobility opportunities to allow people to explore and grow their skill sets should they have an interest in learning other teams' functions," says Jennica.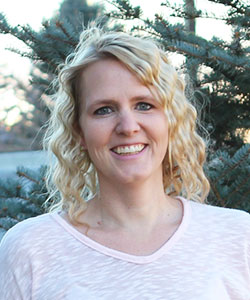 You could be like Brandi Holbrook, who started at CHG nearly 20 years ago while she was still in high school. She was initially hired for uploading digital files and data; today, she leads a team with a high degree of responsibility.
"My first 10 years at CHG were spent in CompHealth locum tenens," says Brandi. "I started as a filing clerk. From there I moved into a data-entry role for the credentialing department and then was an administrative assistant. My second 10 years have been in financial planning and analysis where I've been able to support every team in CompHealth locum tenens as an accountant."
At CHG, career growth trajectories born of specialization aren't limited to external opportunities.
Apply for a position at CHG today!
Jennica asserts, "We strive to be the best, not only for our customers and providers but also for our internal people."
These ongoing efforts to satisfy employees are bolstered by the company's attitudes toward staff feedback.
"CHG strives to continue to provide our people a voice. We want to hear what people have to say, and we want to grow based on that feedback. And as we continue to grow, we stay committed to that approach."
Want to have an opportunity to specialize and grow in your career? Check out our current openings.