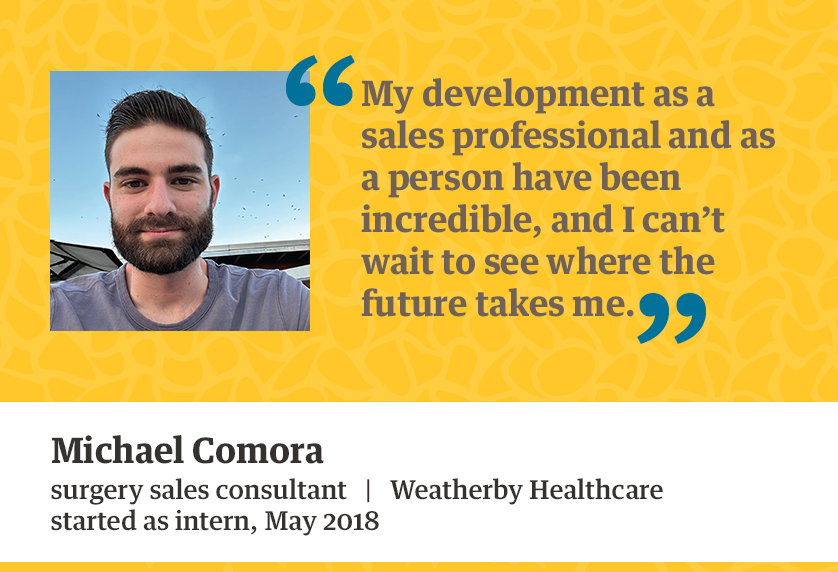 Are you looking for an internship opportunity to jump start your career? Look no further than CHG Healthcare.
At CHG, interns get hands-on experience working with industry experts in a fast-paced, dynamic environment. From day one, you'll be given meaningful projects that allow you to make a real impact and have access to mentorship and professional development opportunities, including multiple networking opportunities.
"We want our interns to have a really valuable experience, so they'll work on real projects that are impacting the business," says Jen Mejia, CHG talent acquisition manager. "And they're going to be doing things that help us be innovative and creative."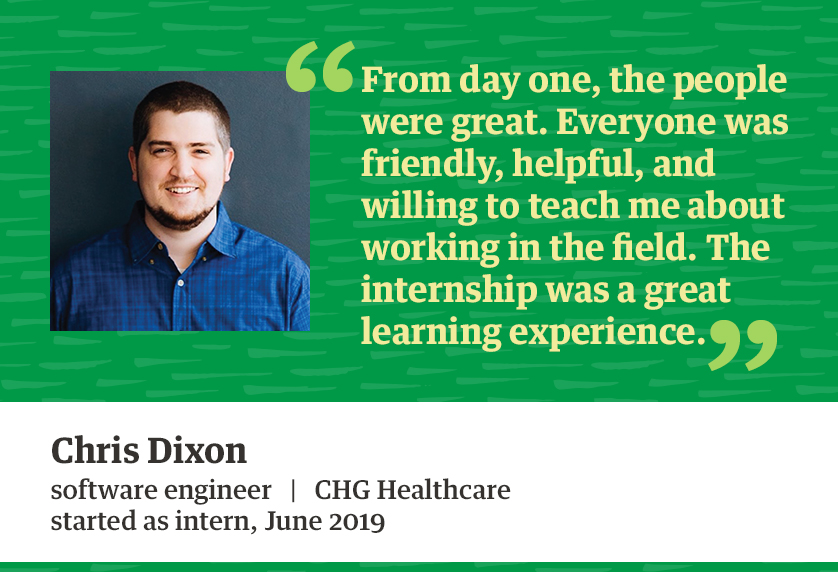 But what really sets CHG apart is our commitment to Putting People First and our award-winning culture. In fact, we've repeatedly been recognized as one of the best companies to work for because of our focus on work/life balance and flexible schedules, unique employee benefits, and creating a fun, collaborative work environment where team members can bring their whole self to work.
How to make the most of your internship
So how can you turn your CHG internship into a full-time career? Start by applying early for the internship.
"We get a lot of applicants for our internships," shares Jen. "So, make sure to apply early and take the initiative during the interview to highlight how your education and any work experience will be a great addition to the team and the role."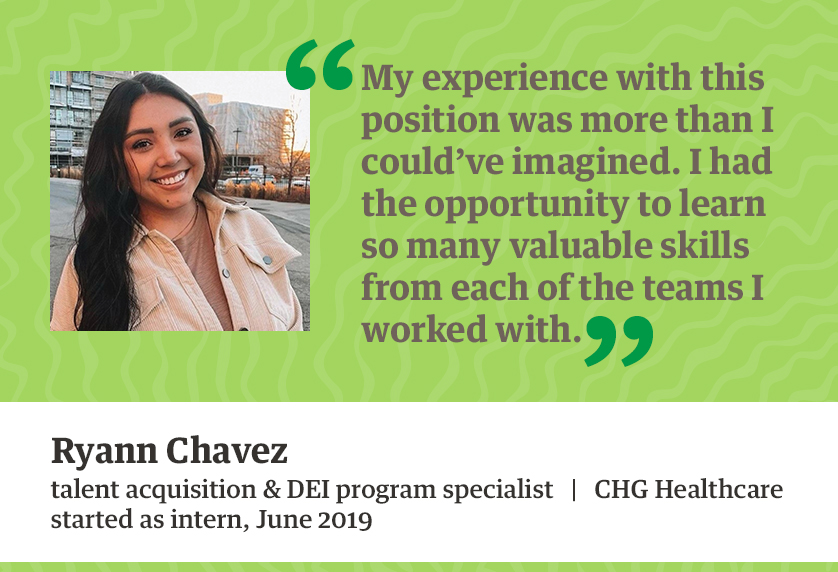 5 tips to turn your internship into a successful career
1. Set clear goals and communicate them to your leader
Internships typically only last a few months. Make the most of the limited time you have by thinking through and writing down SMART goals, so you know what you want to accomplish during your time with the company. Then, on your first day, share those goals with your leader so they can help you achieve them.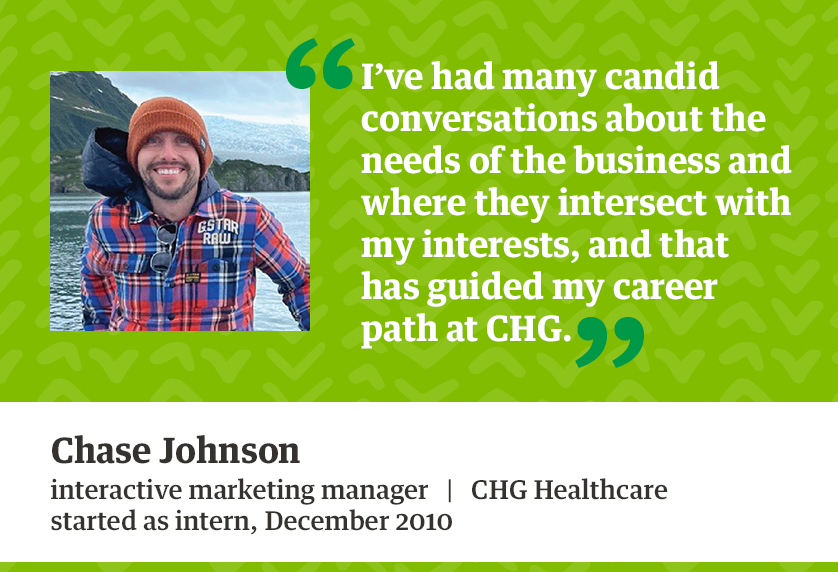 2. Keep an open mind
Once you've set your goals, make sure to keep an open mind and be flexible in adjusting them as you gain experience and insight throughout your internship.
"When I first started my career, I didn't know I would end up in recruiting, but I'm glad I did because I feel like it opens the doors to a lot of other opportunities inside and outside CHG," says Lara Negreira, a Weatherby Healthcare sales consultant who started as an intern.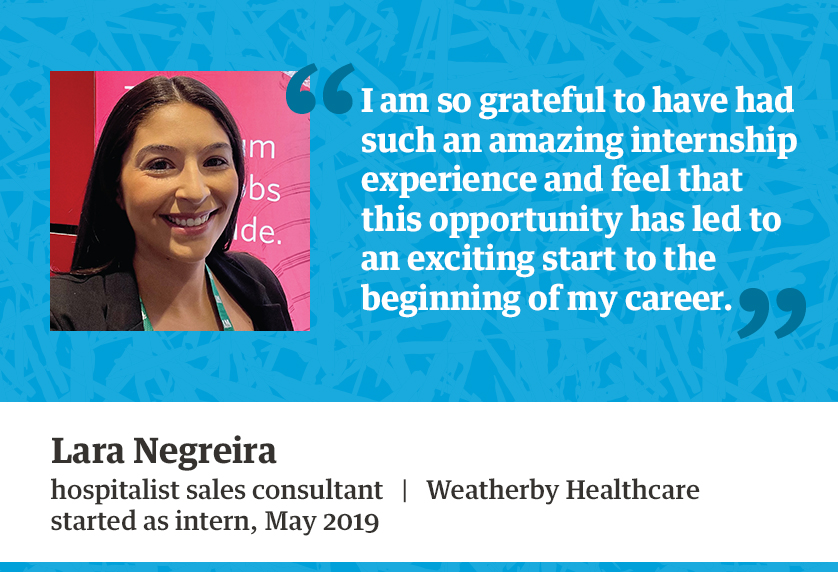 Her advice to new interns: "Give 100 percent, be a sponge, and be open to whatever challenge is given to you, even if you don't have experience with it."
3. Seek and embrace feedback
Be proactive in seeking out feedback and opportunities for growth.
"Recognition is huge at CHG. So, when I did well, it was pointed out to me," shares Carlee Hemmelgarn, marketing coordinator and former intern. "I knew what I was excelling at, and I got feedback on what I could do better, which gave me the opportunity to keep growing and keep improving."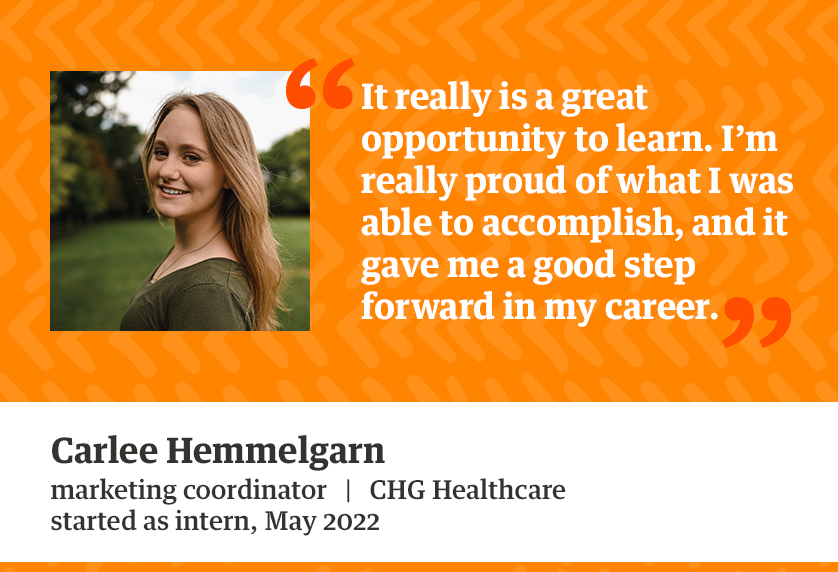 4. Go above and beyond
It's so important to show a genuine passion for the work you're doing and a willingness to go above and beyond what you're asked to do. This shows the company that you aren't afraid to take on new challenges and responsibilities.
"At CHG, we really notice when people take the initiative and go above and beyond," shares Jen. "I think of someone like Carlee who did that in her internship. She did not let it go by and just do the assignments or tasks that she was given. She stepped it up, and we know she'll deliver on whatever she does, and those are the type of people we want."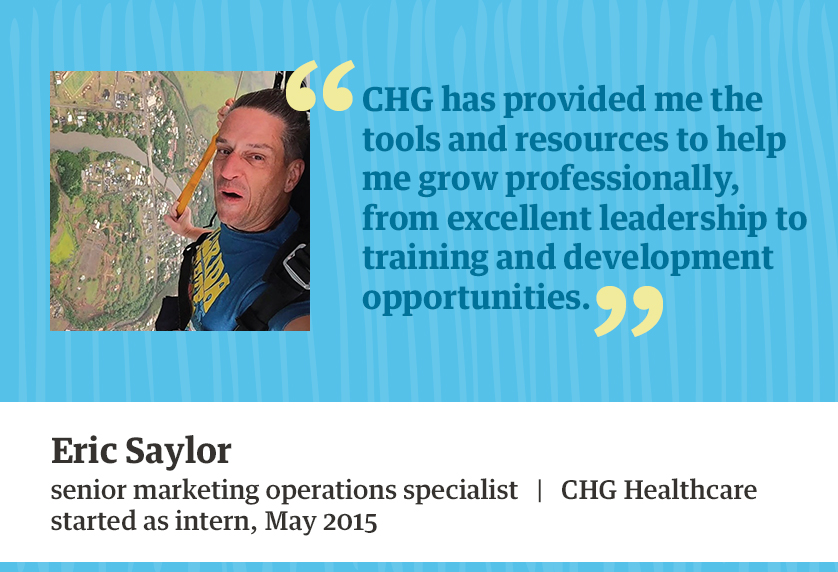 5. Stay connected
Around 85% of our interns last year ended up with a full-time job with us. But even if you move on, it's extremely important to stay connected with the people you worked with at CHG after your internship ends. You never know when a new opportunity will open up, and maintaining those relationships can be key to landing a position down the line.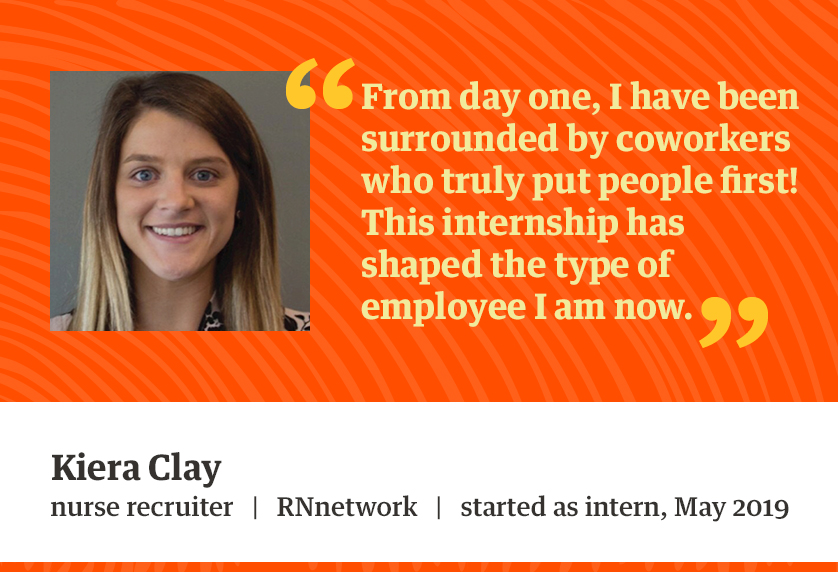 LEARN MORE: The ultimate guide to getting hired at CHG Healthcare
Why Choose CHG
If you're looking for a dynamic, challenging, and rewarding work experience, then an internship at CHG is right for you. And with the right mindset and dedication, you can turn that internship into a fulfilling and successful career.
"My advice to someone looking at an internship at CHG would be to just go for it. You can't go wrong applying," Carlee says. "It's such a wonderful company and filled with so many wonderful people that truly want you to grow. And the internship program is set up so you're not only having experiences in whatever you specialize in, but you're also a part of an internship community."
Interested in an amazing internship experience? Check for internship opportunities on our job board or email talent.acquisition@chghealthcare.com to learn more.