Being an industry leader in healthcare staffing is an accomplishment that requires the dedication of bright, diligent, and talented people. So a commitment to Putting People First and providing quality work deserves more than just dollars and cents. From a supportive working environment to securing financial and personal wellbeing, CHG believes that the benefits for a job well done should improve the spectrum of our employees' personal and professional lives.
But don't just take our word for it — a few of our people (listed below) share the inside scoop of what makes a good workplace.
Amanda Twork

Bedford Dort

Bre Kotter

David Braithwaite

Jarod Dinkins

Kelsey Lavalard
More than mere co-workers
When you're at the office for eight hours a day, it's crucial to appreciate the people with whom you work. A team dynamic can make or break a workplace experience, so we strive to foster a culture that champions and values each teammate.
"We work really, really hard, we've had some big wins over the last couple of years, and we're pushing to have another big year," says Bedford Dort, a physician recruiter who's been with CHG for two years. "We've got great leaders, a great team comradery, and we definitely challenge and push each other a lot."
Kelsey Lavalard, a provider scheduler with nine years' experience, shares "Being the team helper is extremely rewarding when you work on a team with people you consider to be great friends and not just co-workers. They all support me in both my professional and personal life, and I appreciate the opportunity to work with such wonderful people."
"I love that we celebrate individuality and we embrace each other's differences, and you can really feel it throughout the whole company with the people all the way up to the executives," adds Bre Kotter, a housing manager who's been with us for eight years.
"We are a family, and it makes it fun to come to work," says Jarod Dinkins, an account manager with six years of CHG experience. "We are a loud, fun, exciting group of people. These are some of the silliest, most sincere, hardworking, and family-oriented people I've ever worked with."
Perks on top of a paycheck
Sometimes providing monetary income for ourselves and loved ones isn't enough to navigate all that life throws at us. From healthcare, retirement plans, maternity/paternity leave, and pet insurance to onsite amenities, we're excited to offer an array of excellent and unique benefits that impact every part of our peoples' lives.
When asked what her favorite benefit is, Kelsey points out our health insurance and maternity leave coverage. "Our health insurance plans are awesome. To have one less thing to stress over while preparing to become a first-time mom or add another one to your family is huge."
Jarod enjoys our 401K matching, remarking, "Retirement planning is extremely important to my wife and me, and the company match is amazing. Also, the PTO is terrific!"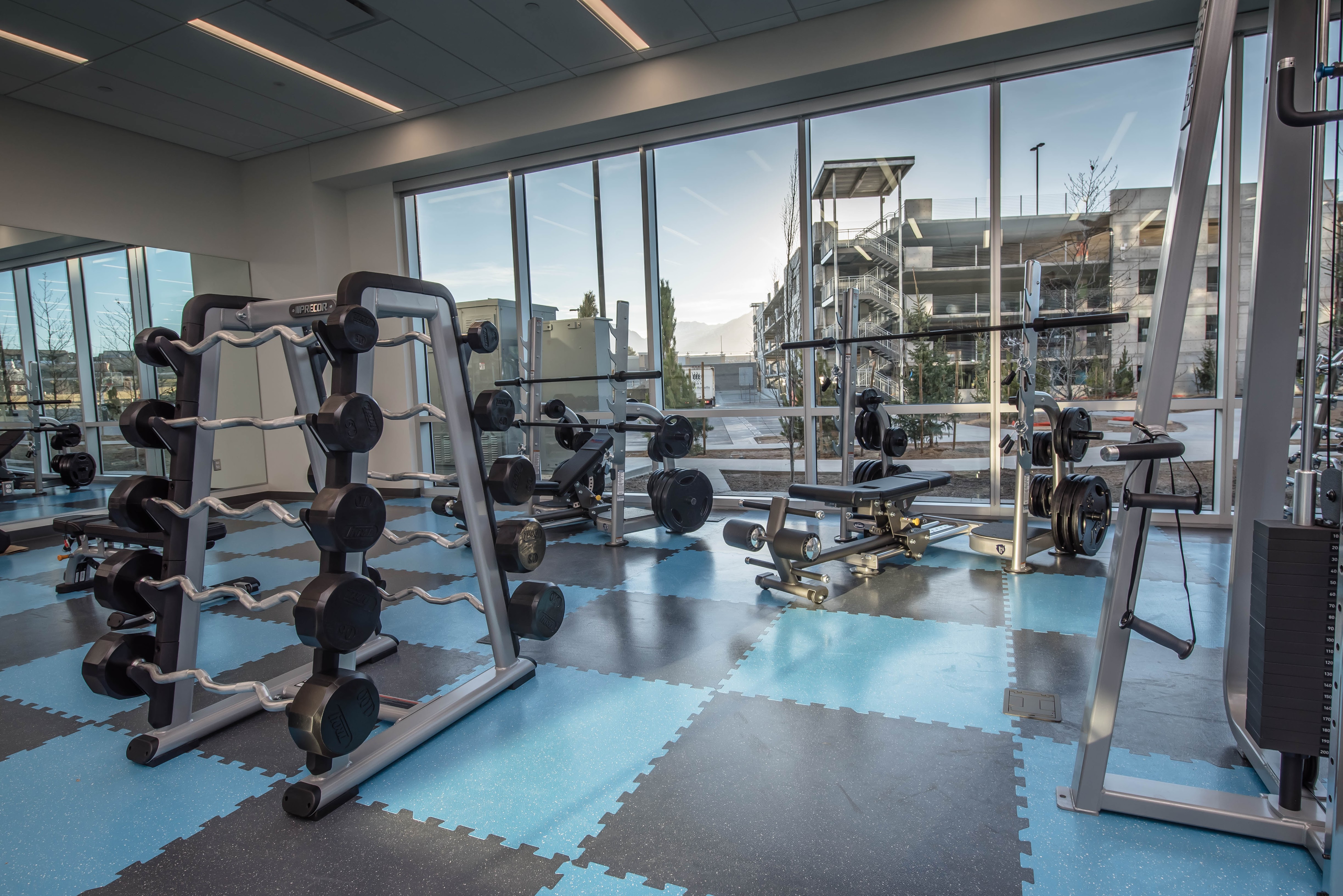 David Braithwaite has been with CHG for two years as an IT support services director and appreciates CHG's in-house gym. "I have realized how important it is for me to take care of myself. You can't put a price on your health, and working out helps me to start my day off right. I feel better physically and have more energy; it also helps me to better manage my stress and mental health as well."
Amanda Twork, a payroll process specialist of 13 years, says it's difficult to pick just one benefit. "If I had to choose, I would say the flexibility for work/life balance. I love that I am able to have a career that I love and have plenty of time with my family as well."
When the work is its own reward
Knowing that the work we do makes a difference to our people, customers, and communities is another element of a benefit-rich workplace. Keeping our purpose of putting people first at the forefront of all we do enriches our careers.
As a leader, Bre finds accomplishment in motivating and coaching her team to become successful both professionally and personally. "The most rewarding part of my job is getting to work with my team every day. I love coming here. We're such a close team, we call each other 'work fam' so it is really fun."
For Bedford, it's the reward of knowing he's found his physicians their ideal jobs.
"When you find a good fit that the doctor really, really enjoys and getting that phone call after they've been there for a little bit and they say, 'Hey, I've been here. I really like this job. Thank you for bringing me here.' That makes you feel fuzzy, it's good," Bedford shares.
Jarod reflects on what our work as a healthcare staffing agency really means.
"Seeing how many patients lives are impacted by the work we do," he says. "When it's all boiled down to that number, it truly is rewarding to know that I was a part of that."
You can't beat working here!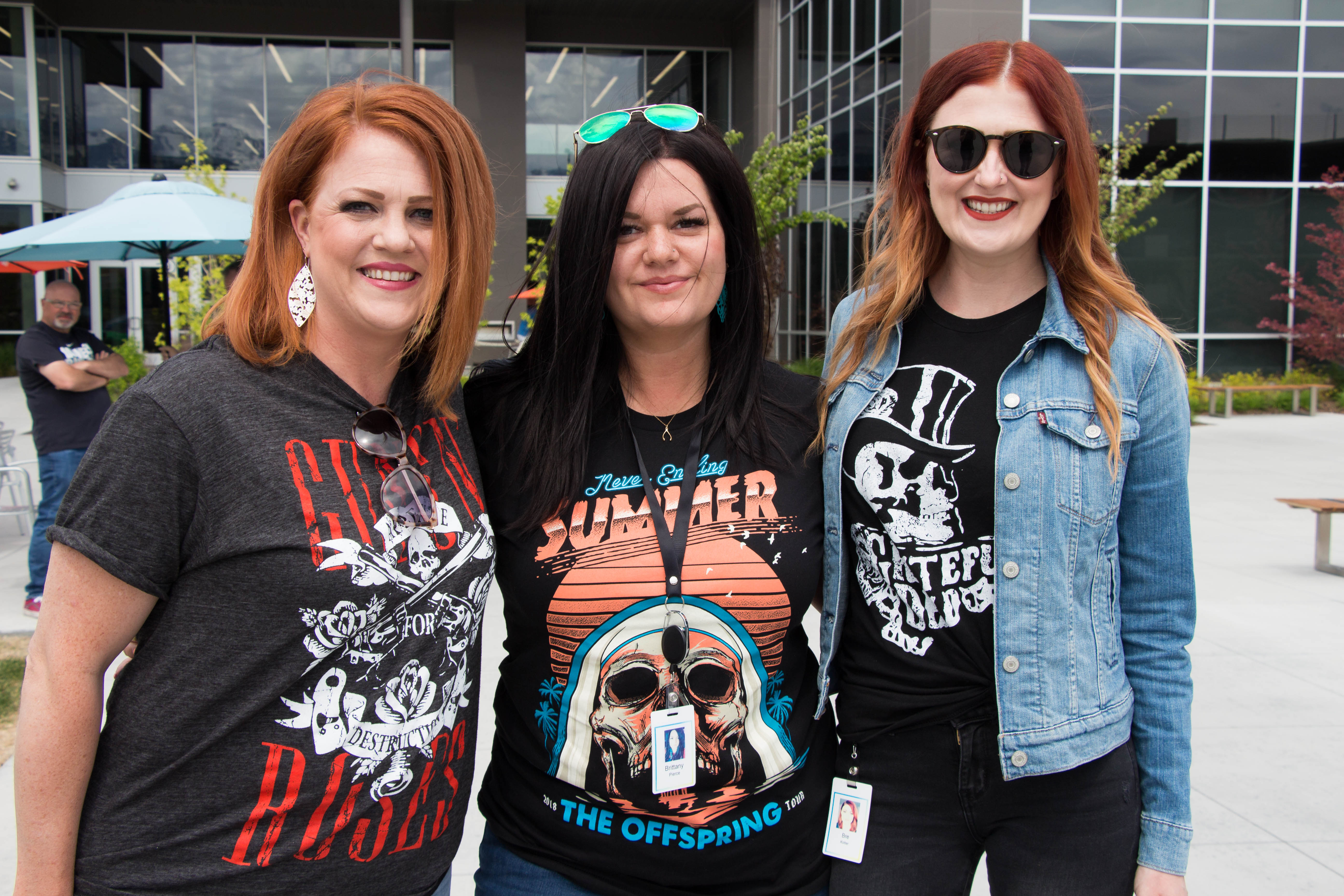 We pride ourselves on providing an uncommon, high-caliber professional experience. The work can be challenging, but it's when we challenge ourselves that we grow the most and reach our potential.
"CHG treats us like family — it is the best company to work for, and I love being a part of this team!" says Amanda.
Bre sums it up nicely, "The people are wonderful, they're genuinely invested in you as a person. It's just I haven't had another professional experience like that. You just can't beat it."
Want to join our CHG family? Check out our open jobs.