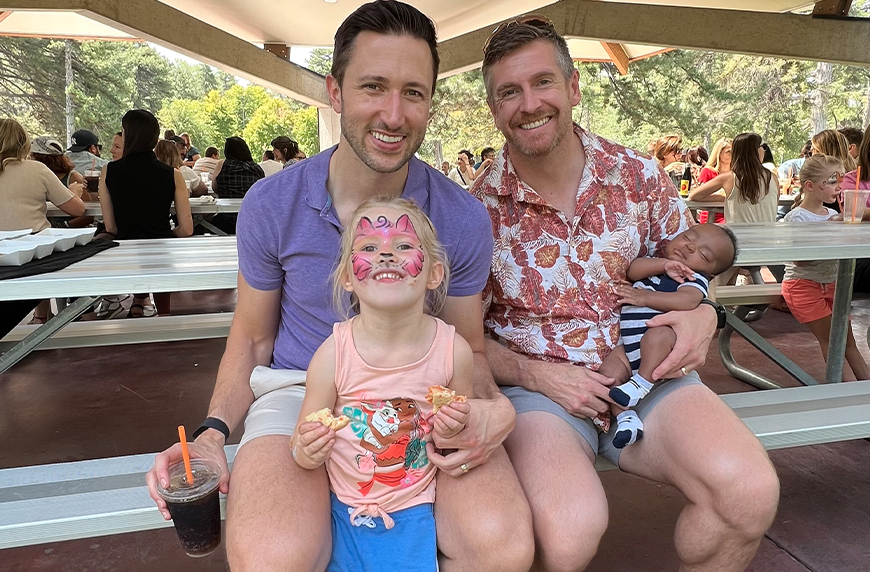 At CHG, our people come first, which is why we plan our benefits to be both flexible and inclusive. And we're always looking for new benefits to enhance the CHG employee experience — including some that are hard to find anywhere else. Here are several unique employment benefits CHG is providing its employees in 2023.
Fully paid extended leave of absence
On your first day of work at CHG, you are eligible for our salary continuance program, which covers your salary during an approved leave of absence. When sickness, accident, or other life circumstance requires an extended period of time away from work, CHG will cover your base salary at 100% for the duration of the approved leave after meeting certain requirements.
First year of work: If you've worked at CHG for less than a year, you're not eligible for Family and Medical Leave (FMLA), which provides up to 12 weeks of job-protected leave for approved work absence. However, you may be eligible for up to five weeks of salary continuance for an approved leave.
More than one year of work: Once you've worked at CHG for more than one year, you may be eligible for FMLA coverage and up to 11 weeks of salary continuance for an approved leave.
After the 11 weeks of salary continuance available for employees with more than one year of tenure, you will be eligible to apply for long-term disability coverage.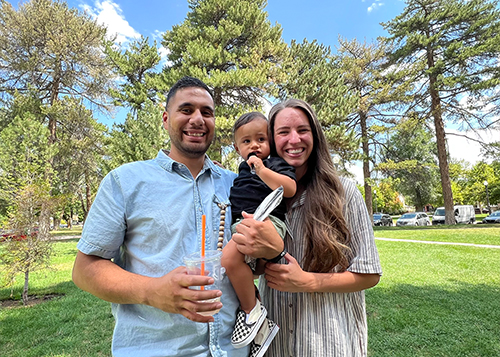 Family planning and dependent care
Fertility, adoption, and surrogacy benefits: Through family-planning company Progyny, CHG offers a $10,000 reimbursement for eligible adoption expenses and $10,000 for eligible surrogacy expenses. CHG employees and their partners covered under a CHG medical plan are also eligible for fertility coverage, including in vitro fertilization, intrauterine insemination, fertility medicines, and donor tissue.
Dependent care FSA match: We recognize that dependent care is expensive, whether it's childcare or care for adult dependents. Federal law limits you and your spouse to contributing a combined maximum of $5,000 per year or $2,500 if filing taxes separately in your flexible spending account (FSA). However, beginning in 2023, CHG will match your dependent-care FSA contribution dollar for dollar up to $2,500.
Learning Care Group access: Along with the dependent-care FSA match, in 2023 CHG will begin offering employees a 15% tuition discount for childcare through the Learning Care Group, which offers infant care, preschool, and school-age programs for children 0 – 12. This discount also includes a free initial registration fee. Employees also receive five days of back-up childcare each year.
Care membership: Beginning in 2023, CHG employees and their families will enjoy the benefits of membership through Care.com. This includes unlimited access to their platform for finding and managing care for children, seniors, and pets. Plus, employees will be able to access exclusive discounts on childcare, pet care, groceries, restaurants, gym memberships, entertainment, and more.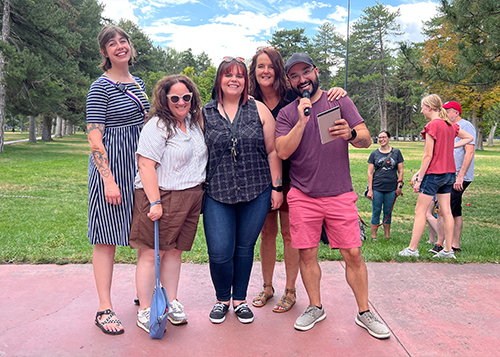 Lifestyle benefits
We recognize that people's needs are different. So in 2023, CHG is offering a new benefit called a lifestyle spending account. This is a flexible reimbursement program that's designed to support your physical, financial, and emotional needs. This allows you to be reimbursed for a wide variety of options such as home office equipment, internet service, a gym membership, personal trainer, meal service, pet care, and more.
This unique employment benefit is available to new employees after they've worked at CHG for six months. Employees with less than three years of tenure are eligible for a $250 reimbursement, while employees with more than three years of tenure are eligible for a $350 reimbursement.
Physical, mental, and financial wellness
Galleri cancer testing: Also new beginning in February 2023 is Galleri, a simple blood test that detects more than 50 types of cancer. The test is free to employees and their dependents age 50 and older. Employees and dependents 35 and older who have an immediate family history of cancer are also eligible. Employees who don't qualify can also buy the test using their FSA account or out-of-pocket for $850.
Ginger: All CHG employees have free unlimited access to coaching services through Ginger, a company that offers confidential, on-demand behavioral health support. Get help through text-based chat coaching, self-care activities, and Ginger's mental health app. You can also get help connecting with a therapist or psychiatrist or participate in video-based therapy and psychiatry (costs will run through your medical plan).
Wellthy: CHG provides access to the Wellthy Community, which connects you to a dedicated care professional who can help you manage your own health conditions (including mental health) and care for family members who are aging or have special needs. Wellthy also offers veteran support and help when you're facing financial hardships.
Of course, these aren't all our benefits. CHG is committed to offering unique employment benefits that can improve our people's lives and their families' lives, so there's much more. You can check out the full list here: Overview of CHG employee benefits.
Want to work for a company that really cares about its employees? Check out our open positions.