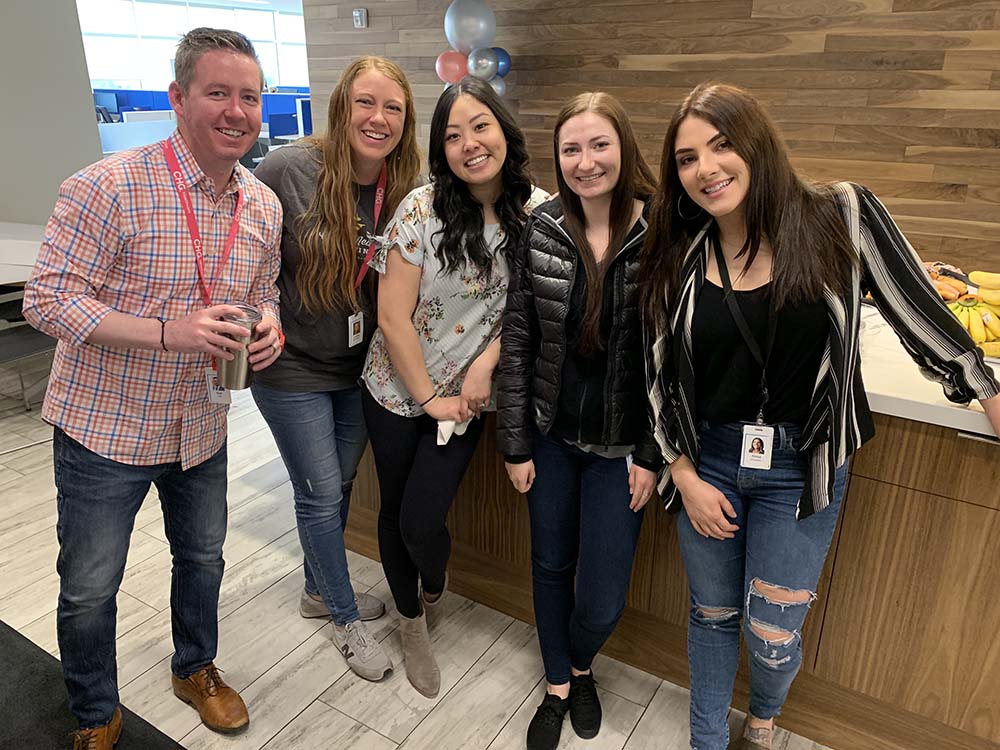 When you talk to salespeople in CHG Healthcare's family of brands — CompHealth, Weatherby Healthcare, RNnetwork, Global Medical Staffing, and Foundation Medical Staffing — you'll likely notice one common theme. We have people from all walks of life, whose previous careers run the gamut.
At CHG, we focus on hiring people who are driven and want to make a difference by placing healthcare providers in medical facilities and communities that need support. Even if you're not familiar with our industry, our award-winning training team will introduce you to the healthcare staffing industry and set you on the path to success.
Transferable skills lead to a career at CHG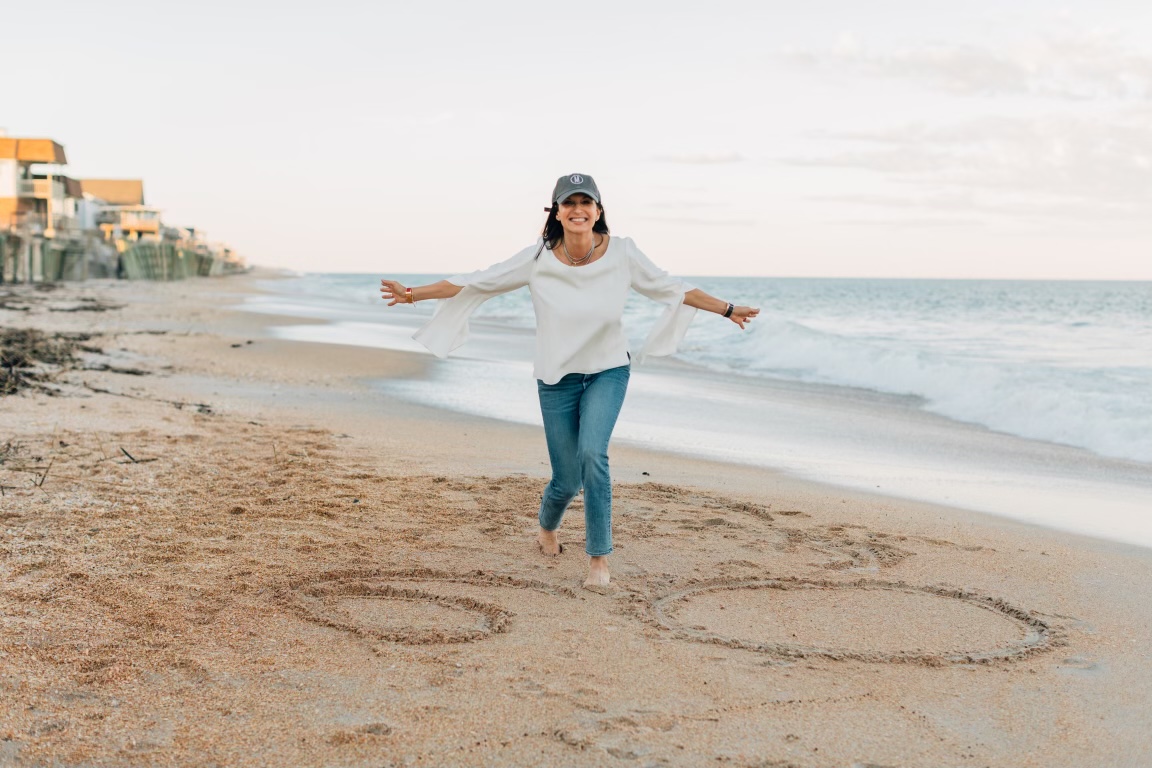 Our company core values — Putting People First, Integrity and Ethics, Growth, Quality, and Continuous Improvement — guide our hiring efforts. These values were what drew Michele Kluger Loebl to our travel nursing brand, RNnetwork, 20 years ago.
"I came from the garment industry in New York City and had no prior knowledge of the healthcare industry or nurse staffing business, before joining RNnetwork. I worked with major department stores like Macys, Nordstrom, and Saks Fifth Avenue. It was a very different business," says Michele. "I was a single mom who needed a job, and I believed my skills were transferable. Most importantly, RNnetwork's values aligned with mine."
Consistency is the key to success
Two decades later, Michele continue to be one of RNnetwork's highest performing recruiters. She offers this insight into her role as a senior recruiter.
"I have been successful because I am a people person with a great work ethic. I treat every day like it is my first day and like I only have one healthcare provider in my book of business. As soon as you think differently, it's game over," Michele explains.
She also says you can't get complacent. Call, text, email, and repeat — it's about consistency and follow through. The determination to succeed must come from inside of you and not on behalf of your leader pushing you to do better.
"I personally set daily and weekly standards that I must meet, aside from what metrics my leader sets. I consistently make calls on leads. Sometimes you receive a return call from a new provider on the 30th try and sometimes on the 75th try. You just gotta keep going and eventually it will click," says Michele.
Strong customer relationships are key
Michele is energized by the fast-paced environment of the healthcare traveling industry. Nurse assignments are only 90 days long, so there's always a need to find and fulfill new assignments for healthcare providers. But more importantly, she's made a career at RNnetwork because of the good people — her co-workers and providers — she gets to work with daily.
"If you approach a sales consultant position here as a sales job, you won't have the staying power. Anyone can sell a job, but that's not what we do here. This is a people business. We build relationships and trust with providers," Michele says. "I have providers that have been with me for 20 years and even after retirement they send referrals my way."
Providers pick up their belongings and move to a part of the country they may not know. "I hold their hand every step of the way through the facility and state credentialing process and when they finally get settled at their assignment, I make weekly care calls," she explains. "Providers care for the patients and we, in turn, care for them and make sure all their at-home and work needs are met, so they can do their job to the best of their ability."
We're not selling, we're making a difference
Andrew Munn, a top performer at our Weatherby Healthcare division, sold health insurance before joining CHG. He started as a sales consultant and is currently a successful senior sales consultant on the surgery subspecialties team.
"Being able to sell ethically is by far the most enjoyable aspect of sales at Weatherby. There is no need to undersell or cut corners to make money," says Andrew. "Finding the best of the best to help the hospitals we work with leaves everyone happy."
Andrew says doing what feels right, leads to better sales. "Hospitals are happy to pay for the best providers, because they want the best for their communities. Unlike most sales positions that constantly require you to sell products that you either don't believe in or even use, Weatherby allows you the opportunity to sell the very best providers — providers that you would recommend to your own family — to the hospitals that contract us," says Andrew.
In fact, many family members of CHG employees have been treated by locum tenens physicians and nurses working on assignment with one of CHG's brands. That's why the sales role here, is like no other sales position you'll encounter.
"The chance to work in a sales environment that directly contributes to the well-being of patients and communities is incredibly rewarding, as well as lucrative," explains Andrews.
Here's a glimpse into a typical day for Andrew and how he works directly with the nation's top surgery physicians to place them at temporary assignments, within hospital systems across the United States.
Are you interested in a career in sales at CHG? Visit our careers page for more information.
---