A good-hearted person tries to lift others up. That's a characteristic we see a lot at CHG Healthcare. One of the ways it's shown is through our employees who actively seek and refer candidates to our company. They see past acquaintances, friends, and family members who need a helping hand with their careers. Hear from three CHG employees who frequently refer candidates and what motivates them.
Paying it forward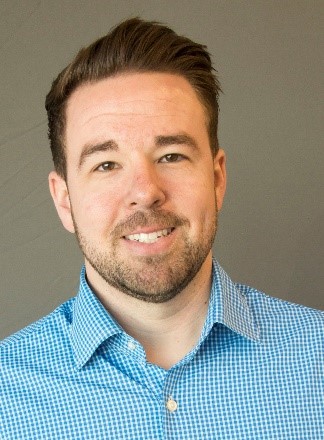 During his time as a senior sales manager with our Weatherby Healthcare team, Greg Eaton has referred family, friends, and past colleagues. He takes pride in finding others to join us because he was once a referral — his brother and brother-in-law both work for the company. Greg is grateful for the experience he's having at Weatherby and likes to pay it forward.
"Especially during COVID, I checked in on people," says Greg. "I think a lot of us did that. I connected with people who were super successful, and they came across some tough times. So, it was really rewarding to be able to be there, support, and offer an opportunity. The thing that gets me excited is when they come and they have really good success [at CHG], so I feel a part of that."
Sharing opportunity for career satisfaction
Global Medical Staffing international placement specialist Cory Owens was formerly in retail — an industry known for long hours and not a lot of flexibility. He's enjoyed his career change to healthcare staffing so much, he wants his past colleagues to experience the same joy.
"The best part when we were in the office was seeing their faces, seeing them around, and chatting. We had a long history together. Most of the people I referred, we worked together for a couple of years or more. And that was kind of the best part, saying, 'I'm really enjoying this. I hope you're really enjoying this,'" says Greg.
Finding joy from kickstarting careers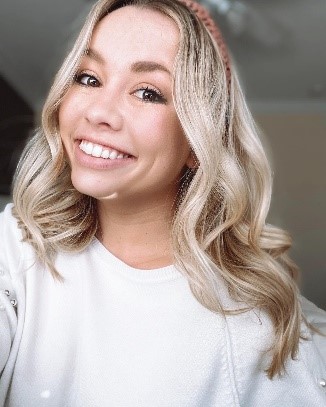 As a learning and development specialist with our nurse recruiting brand RNnetwork, it's in Ashley Ackerman's blood to help others fulfill career aspirations. She uses her former school network to unearth unfound talent and give eager, young professionals their start in the workforce.
"Ok, most people can't say that they love their job. I absolutely love my job and I want to share that with my friends. It makes me happy when I see my friends succeed and love what they're doing. It feels good to be a part of that," says Ashley.
Hear even more from these three employees on why they choose to refer friends and family to CHG in this short video.
If you're looking to find this level of joy in your career, look no further. We're hiring! Check out our current openings at chgcareers.com.