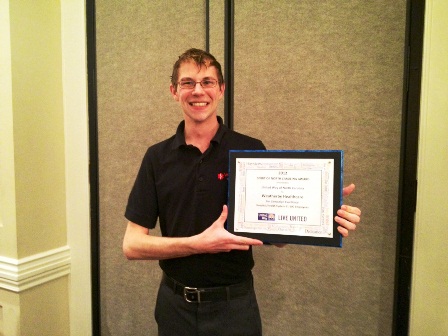 Mark Hudson of the Cary office holds the United Way award, given to Weatherby Healthcare Feb. 15.
Weatherby Healthcare in Cary, N.C. was recognized with a "Spirit of North Carolina" award by the United Way of North Carolina.
Out of 70 nominations, only seven companies were honored with this award at a statewide annual meeting on February 15.
The Spirit Awards recognize companies that demonstrate United Way campaign excellence and community commitment. Each competing organization was judged on criteria including leadership giving, volunteerism, employee participation and giving levels, year-round education, corporate support, incentive programs and campaign rallies.
Check out the press release announcing the winning organizations!