Our finance team recently sponsored a service project to provide supplies to teachers at a local elementary school in Utah. The team was able to collect enough supplies to help 32 teachers, which helps their more than 600 students.

"At this year's company Road Show, our CEO Scott Beck talked about the importance of making a difference in our communities, which inspired us to find a way to be more involved and give back," shares CHG finance manager Brandi Holbrook, who helped lead the volunteer project. "Over a three-week timeframe, we collected just over 400 items, including paper towels, napkins, Band-Aids, Kleenex, sanitizer, Clorox wipes, baby wipes, Ziploc bags, crayons, stickers, pencils, notebooks and glue."
Members of the finance team then delivered a box full of supplies to each teacher. The students and teachers expressed their gratitude for the much-needed supplies with personalized cards.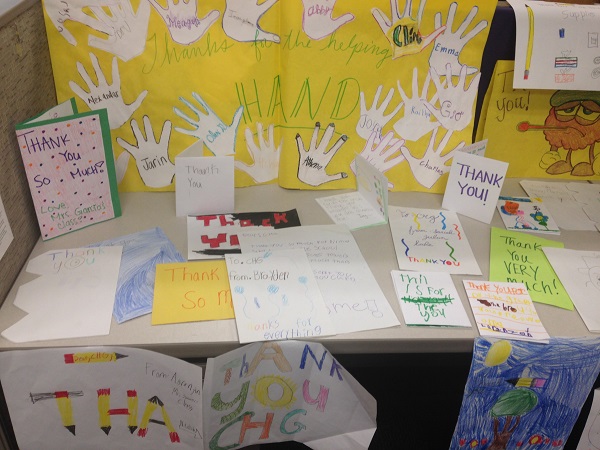 "I really appreciate the opportunity that CHG and the leaders in finance gave me to organize and participate in this project," Brandi says. "It was a very rewarding experience — working with my team and others on the details was as much fun as delivering the items to the teachers, and getting all the thank you cards from the school helped validate that this was a good cause."
Check out more photos from the volunteer project below.