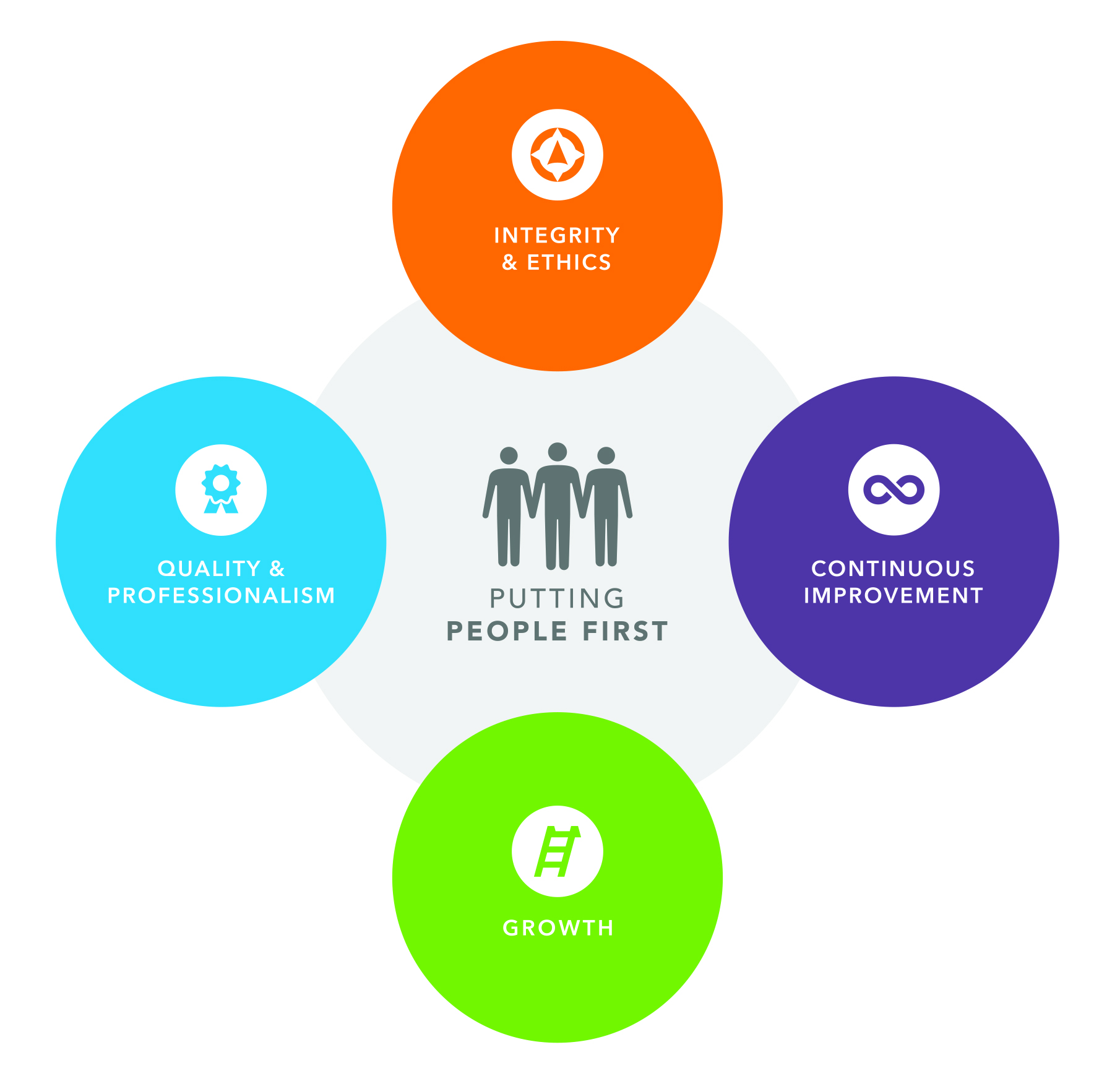 Our
core values
are the driving force behind everything we do at CHG. They guide how we treat each other and how we act. They're our formula for business success and personal growth. And right in the center is our defining core value — Putting People First. Putting People First isn't just a motto we stick up on our wall, it's a way of life at CHG. It's what guides us when making decisions and what motivates us to take care of each other, our clients, and our communities.
A week dedicated to our people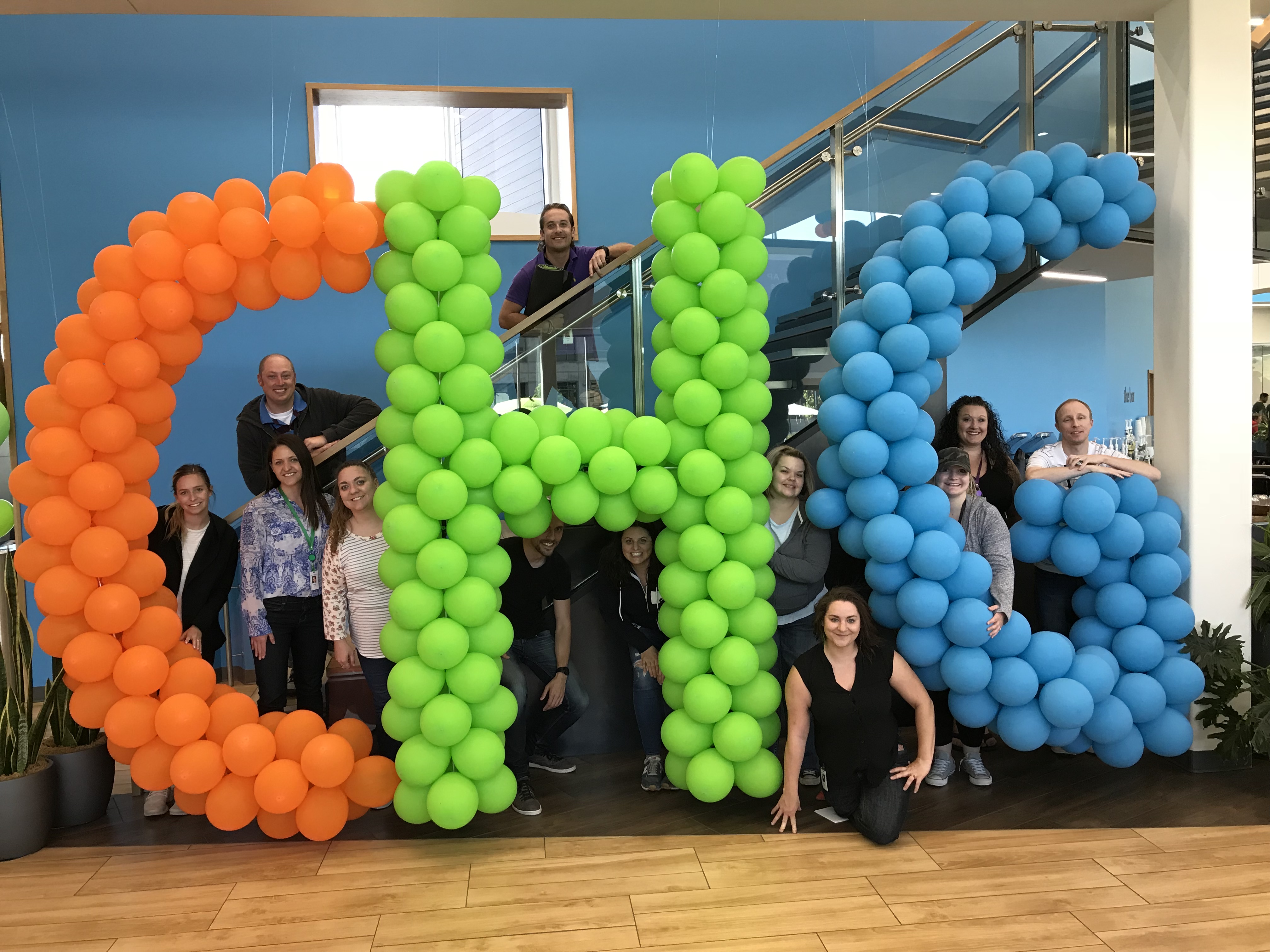 It's our people who make CHG a great place to work. That's why each year we dedicate an entire week to thanking them for being part of the CHG family and for their commitment to our cultural and business success. Events are held in each of our offices, with a mix of fun activities, treats, and recognition. This year's celebration included a waffle breakfast, live band karaoke, costume contests, massages, picnics, and a laser tag battle — just to name a few. Check out the video below to see how much fun we had during the week and then
head to our Facebook page to see more photos of the events
.
Want to work at a company that cares about its people?
Check out the open jobs at CHG.