On Tuesday, Nov. 13, the leaders at RNnetwork in Boca Raton, Fla., participated in an all-day event which ended with a challenge to practice the "Art of Vision."
As a part of a team-building activity, the RNnetwork leadership team created a mural depicting where they saw RNnetwork in five years and how they were going to get there.
"At first we all discussed where we see RNnetwork in the near future," says Ann Smith, manager of administration at RNnetwork. "We sketched out the picture on a whiteboard, and then we divided it into four parts and each one of the teams took responsibility for a quarter of the picture. Each team received a canvas, paints, brushes and other art supplies. We all had to work together to make sure that when we put the four pieces together they matched."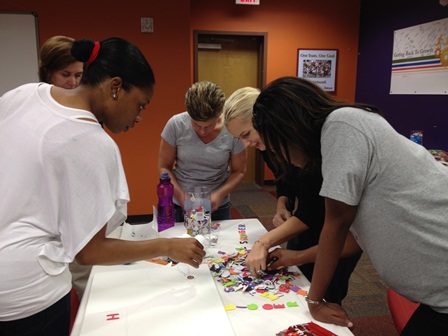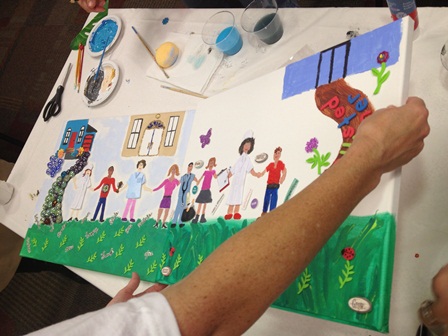 Ann shares that the completed creation included symbolism revolving around RNnetwork's goals.
"The bridge symbolizes communication and partnering, the mountains represent Salt Lake City and the flag on the mountain, of course, represents CHG," she says. "We put in a hospital, nurses, and our new logo as the sun."