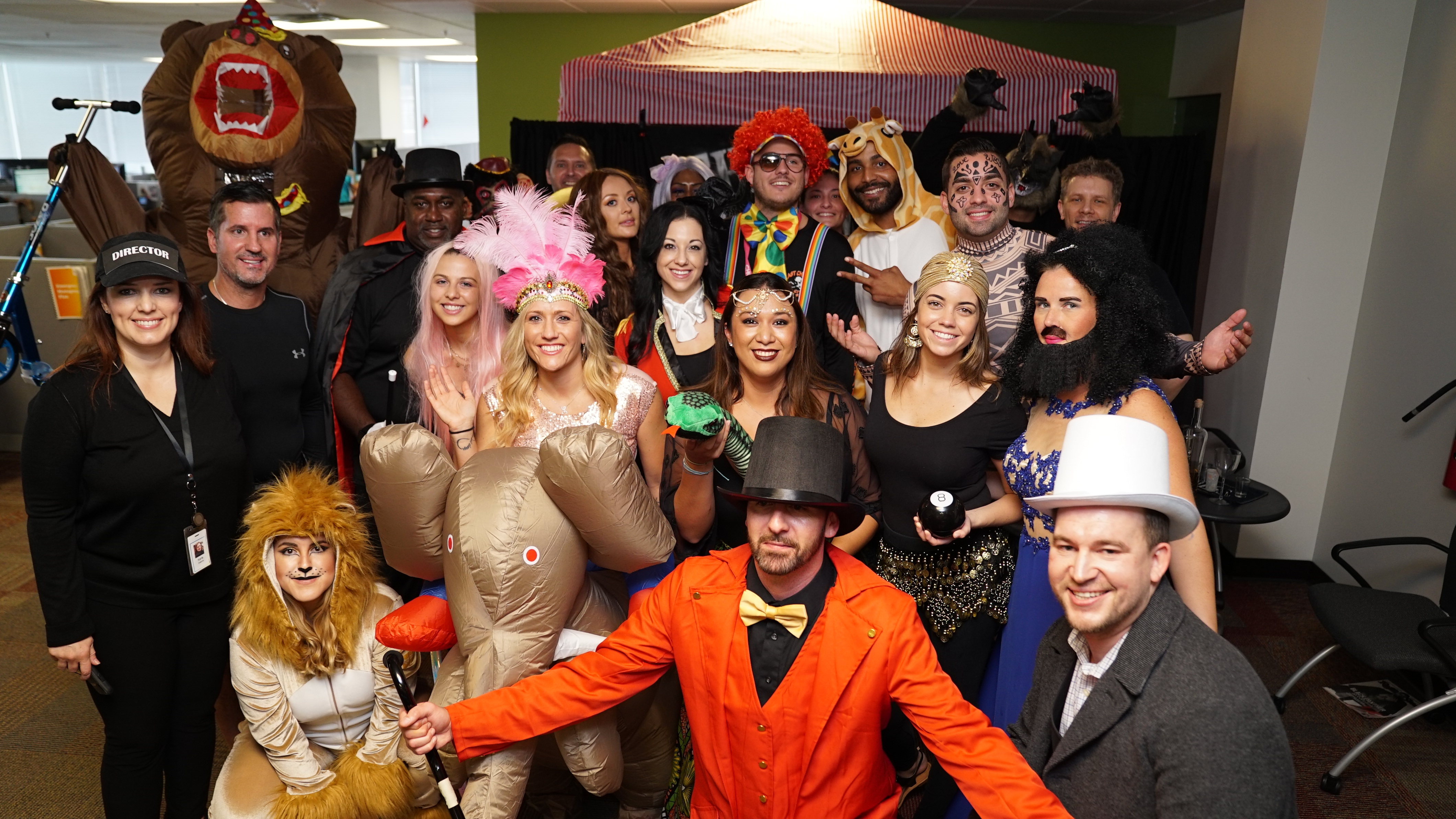 Dracula's Castle was transported to the halls of CHG to celebrate one of our most favorite times of the year — Halloween! Ghouls and goblins mingled and enjoyed spooky photo booths, breakfast, costume fashion shows, and blood bags filled with punch. Our events team goes all out for this spooktacular event, and this year didn't disappoint.
Check out this Facebook photo album to see all of the amazing costumes our people came up with this year, and then watch the video below to see all the fun we had at this year's celebration.
Want to join our talented team of ghouls and goblins? Check out the open jobs at CHG.