For Genevieve Sandner, client representative for the rehab therapy team at CompHealth allied health staffing in Grand Rapids, Mich., life is a ball --- a soccer ball, that is.
"I have played soccer since I was three years old," Genevieve shares. "I was fortunate enough to have the opportunity to play at the Division I level, and my college coach, who also ran a soccer club in the Detroit area, offered me a coaching position. I have coached ever since!"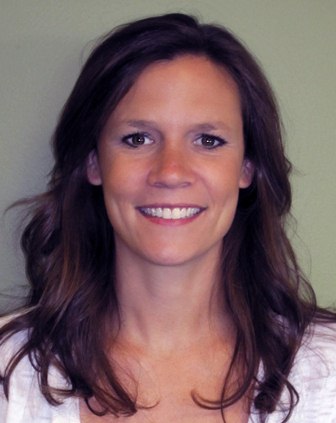 Genevieve has coached soccer at Grand Rapids Catholic Central High School for eight years and a summer soccer camp, Grand Rapids Crew, for five years. She credits CHG with allowing her to have a flexible schedule during soccer season so she can balance both work and soccer games.
"I am so grateful that I am able to do both," Genevieve says. "Some days can be hectic since I am also a mother, but with support of co-workers and family members, I am able to balance it all."
This year, the Catholic Central Cougars made it to regional finals, despite a team member's involvement in a serious car crash before the season started.
"Mary still battles daily to gain her strength and mobility back. She had to re-learn how to walk, talk and eat," Genevieve recalls. "As a team we made a promise to Mary and each other that we would fight and battle hard each game just like she was fighting to get her life back again."
Just before team prayer at the district final, Mary, with a walker and her dad's support, approached the team.
"The entire stadium went silent, and there wasn't a dry eye in the complex. As Mary reached our team, we surrounded her like we had in years past, and she whispered, 'It's so good to be back.' We won that game and as Mary accepted the medal, she raised it up so high and the cheers went soaring through the stadium," Genevieve expresses. "That moment will live with me forever. This team, in particular, was one-of-a-kind."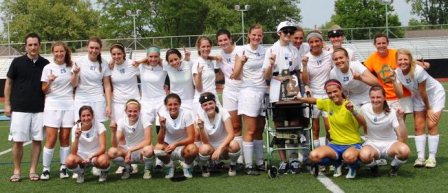 Even when her team doesn't achieve victory, Genevieve says coaching has many rewards.
"What I love the most is seeing each player develop not only as a soccer player but a strong, independent young woman. Having the responsibility to make an impact in the girls' lives is something I thrive on," Genevieve says. "Knowing that I can help guide these girls toward becoming stronger individuals supersedes everything. Coaching is a passion, one that will live within me forever."