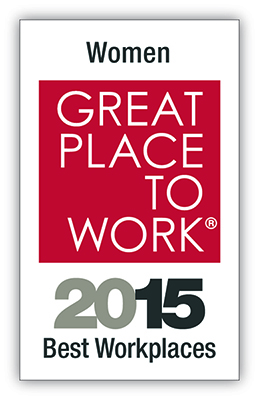 The results are in! CHG ranked No. 15 on the 100 Best Workplaces for Women list published by Great Place to Work and Fortune.
Great Place to Work Institute surveyed 135,689 women at 637 companies. Participants answered 58 questions covering everything from fairness of their company's promotions to who has access to information, the level of support for employees' personal lives, and the degree of inclusiveness and connection they feel with colleagues.
CHG's people-centric culture and opportunities for Continuous Improvement are just two of the many reasons why female employees said they love to work here.
"This award recognizes something that I feel every day," says Leslie Snavely, senior vice president of marketing and business development. "CHG is a place where all of us can bring our best selves to work. It is a place that we can be proud of who we are as people and know that our unique strengths help to build this strong company."
CHG has been on Fortune's Best Place to Work for six years in a row. This year we also ranked No. 30 on their 100 Best Workplaces for Millennials list and No. 5 on their list of 20 great workplaces in consulting and professional services.