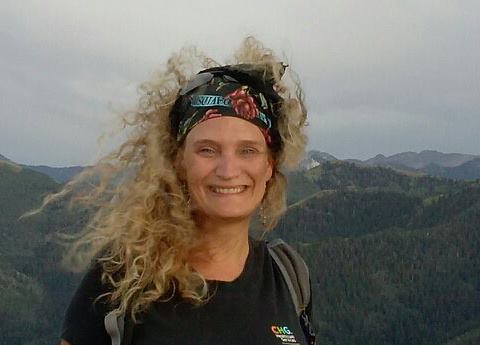 Name:
Allie Motzkus
Job title:
Senior accounts receivable billing specialist
Years with CHG:
11
What is your favorite part about working at CHG?
The people! CHG is my second family. We are all so diverse but we have a great sense of teamwork and compassion. I can count on every person for any situation. I also love how we share the same passion to help our communities and our co-workers who need a little help.
What is your most memorable experience at CHG?
It is hard to narrow this down to one experience. The year I was picked to go to President's Club is definitely up there! We went to the Mayan Riviera in Mexico. What a beautiful place! CHG treated us like royalty and I felt so appreciated and so connected with my company and all my CHG family!
Rumor has it that you started Stretchy Stretchy? Could you explain what this is and how it has evolved?
When I first started at CHG, each member of our team was asked to pick a subject to share with our team to help improve our work experience. Since we sit at our desks 99 percent of the day, I chose to educate people on simple stretches they could do at their desk to get the blood flowing and relax tense muscles. After our meeting, people liked it so much that our director asked if I would lead the team through stretches each day. As the years went on, more departments heard what we were doing and joined in. We were even asked to do Stretchy Stretchy at a few leadership summit meetings!
How do you feel you embody CHG's core value of Continuous Improvement?
When I first started here 11 years ago, everything was paper based. I received yellow folders in my inbox with handwritten information. When helping clients, I put them on hold so I could search through papers in the filing cabinet. Happy to say, those days are gone! Although we are not completely paperless, our files are now stored in computer programs. We can now access them in seconds.
How do you know that your work at CHG matters?
Over the past few years, I have had the opportunity to help one of our own in need —Deidra Soper, who has been battling Hodgkin's Lymphoma. I helped organize several different fundraisers at work to help Deidra with her overwhelming medical bills. It was such an amazing experience to see so many colleagues rally together to help Deidra through this challenging time.
What do you like to do when you aren't at work?
I am a lover of the great outdoors! Whether I'm camping in American Fork Canyon or joining my Thursday night hike group, I just love the beauty, smells and feeling of being in mommy nature!
What is your hidden talent?
I really enjoy public speaking! It's kind of crazy, because I used to be terrified of speaking to crowds, but I took a public speaking class a few years back and it changed my life! Something else that people might not be aware of is my full name. My parents were hippies and they gave me a great name that I love: Alyce Laylah Mia Thelema Nuit Angelica Babylon Frank Motzkus. Yes, it takes up two lines on my birth certificate! And yes, I chose to go by Allie! Go figure!
If you could choose your last meal, what would it be?
Any kind of seafood and some wine to wash it down.
What five things would you take to a deserted island?
Wine, wine, wine wine, and oh yeah, wine!
In a movie about your life, who would you choose to star as you?
Juliette Lewis all the way! She always plays the weirdo! I love weirdos. They are so much fun!   Allie is one of many amazing women here at CHG. Our people-centric culture, incredible benefits and ability to make a difference are just a few reasons why
Fortune
recently named CHG as a
top workplace for women
. Consider joining our family! Check out these
career opportunities
.