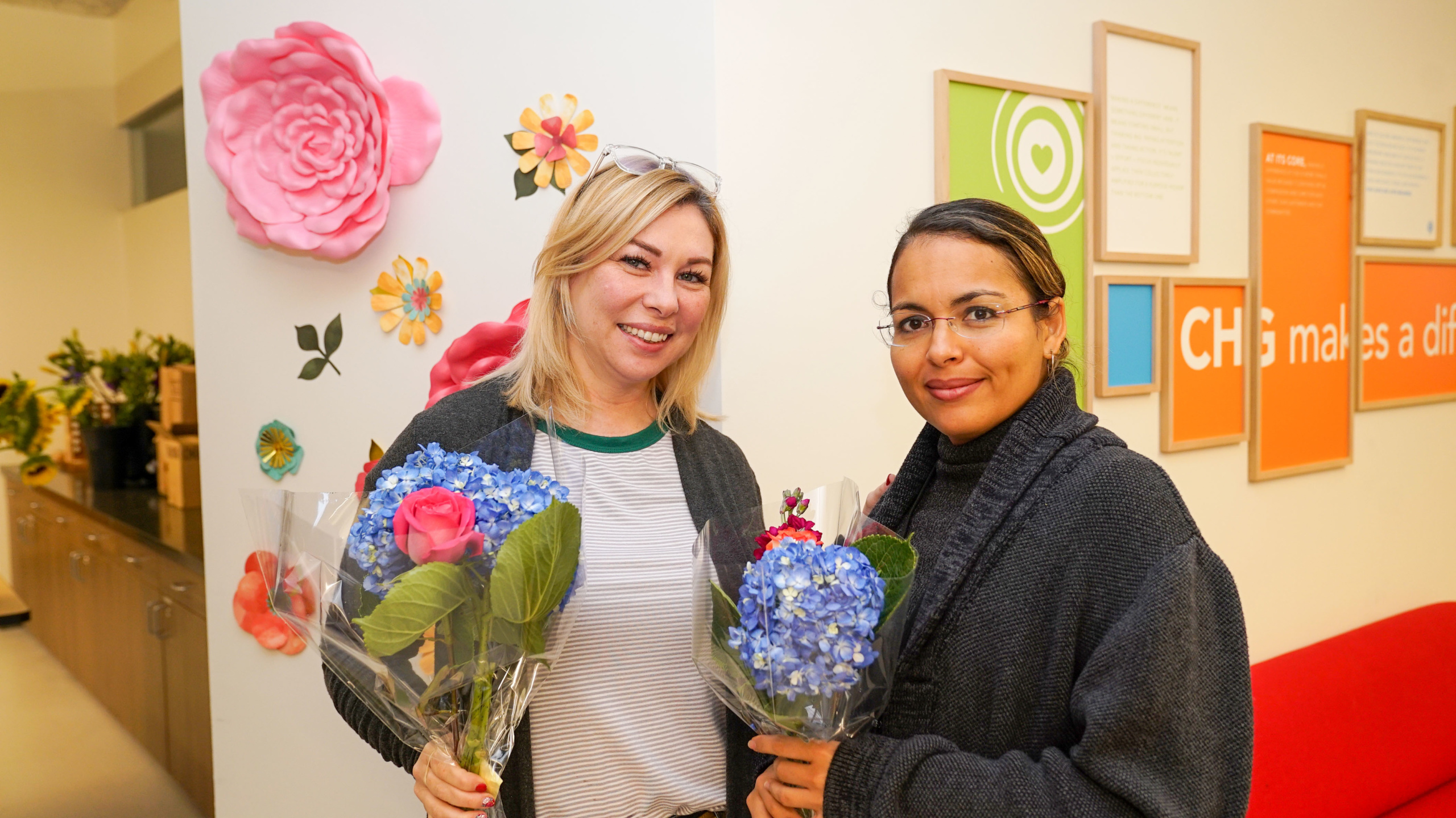 If you were asked to name all five of CHG Healthcare's core values, could you do it? Let's make it easy on you:
Putting People First
Continuous Improvement
Integrity and Ethics
Quality and Professionalism
Growth
Now let's add another question. Which of these values means most to you and why? That's the question several CHG employees were asked recently. Here's why they feel our core values provide stability in the storm of uncertain times.
More than just a display on the wall
"CHG's core values mean more to me than just a sign on the wall," says Ricardo Alejandro-Lopez. Ricardo is a family medicine consultant for our Weatherby Healthcare division.
"CHG has been completely transparent and open with the decisions they are making with our best interest in mind," he continues. "From our weekly talks with our CEO Scott Beck keeping us informed about how the company is managing this unfortunate hurdle in the industry, to asking for feedback on how we, as team members, can help."
Our north star
Lanissa Bell, director of administrative support for our Global Medical Staffing office, says she's been thinking a lot about core values lately.
"In my experience, our core values unite us," she says. "I've worked for a couple of companies that didn't have core values. Looking back, I feel like the absence of core values created a culture where people were really on their own in guiding their work-related practices and interactions. Ethics and Integrity looked very different from person to person. There were not a lot of opportunities for Growth and, Continuous Improvement was initiated as dictated by leadership."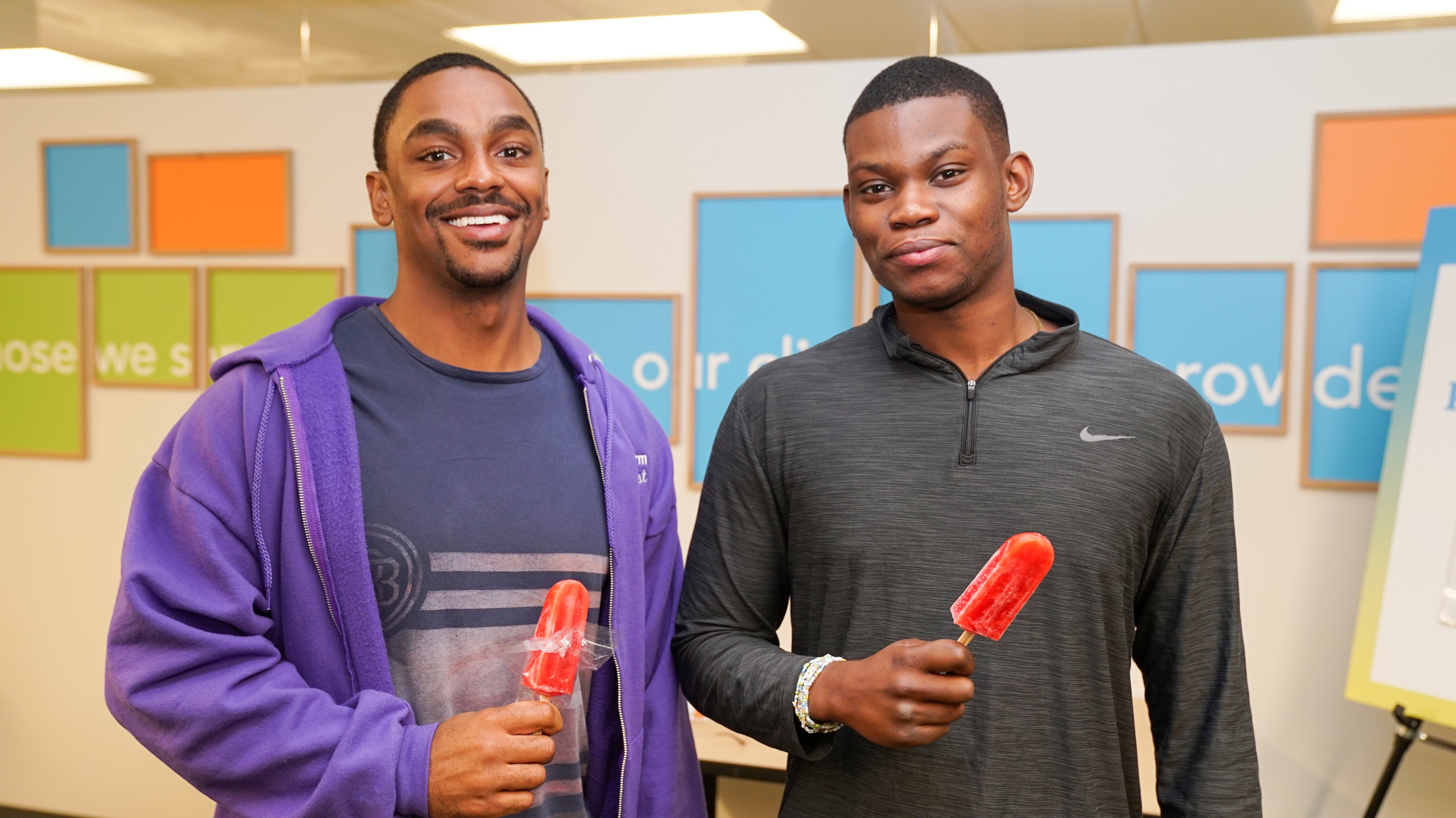 She adds, "CHG's core values unite us. They provide a set of common guiding principles that we can all relate to when making decisions. They allow us the opportunity to pause and ask, 'Is this consistent with our core values?' They also create a standard to which we can hold ourselves accountable, personally and professionally."
For Adrienne Nakamura, a director of customer experience and project management with our CompHealth division, CHG's core values are the compass she uses to lead her team.
"The core values, for me, are the foundation of how I think about my own actions and lead my teams," says Adrienne. "As we look at making decisions it's always a balance of each of the five core values, with a focus on Putting People First, and that helps to shape the culture and holds us accountable."
Stability in the storm
"There is simply no other company out there right now that is exhibiting the same amount of quality and professionalismas CHG." That's Matt Thacker's opinion. Matt is an instructional designer with our CORE learning and development team.
"I have told many friends and colleagues about how our senior leaders are communicating with us through this crisis, and all have expressed surprise and admiration," he says. Matt adds that through our executive team's "honest, frank reports" on the state of the company during this pandemic, CEO Scott Beck and other senior leaders consistently demonstrate CHG core values in the bi-weekly, all-employee video chats they have with the company.
Committed to Putting People First
"I believe Putting People First is CHG's guiding light," says Ann Smith, senior manager of administration at our RNnetwork office.
Ann says she's seen countless examples over the course of her career of CHG's commitment to employees. The most recent, she says, is how the company immediately moved all employees home before the height of the pandemic hit. "CHG made everyone's health and safety a number one priority," she recalls. But Ann also sees that commitment in the amount of health and financial resources the company is making available to employees who are struggling, including grants through our Employee Compassion Fund.
Ricardo believes CHG's core values "embody the determination and heartfelt compassion towards team members across the CHG brand."
Lanissa adds, "I believe we are all the sum of our experiences, and I'm glad to be with CHG. We may not know the specifics of what the future holds but I take comfort in knowing that I work for a company that makes decisions based on these values and always tries to do the right thing."
Adrienne says, "I have encountered so many people willing to make changes to improve, even when the change is hard, and that kind of dedication makes CHG a great place to work."