Having grown up in North Dakota, Clark Woodcox, a senior consultant with CompHealth permanent placement's advanced practice team in Fort Lauderdale, Fla., has always enjoyed the outdoors, especially a good hike. But over the years, his sights have remained set on a mountain a world away.
"Since I was a kid, I have been fascinated with Mount Kilimanjaro in Africa. Climbing it has been on my bucket list since I was a teenager," he shares. "I turned 50 in October and this seemed like a perfect time to prove to myself that I can achieve this type of physical feat."
Getting ready for the trek included long endurance walks and a lot of stair climbing at the office, but, according to Clark, no amount of physical training could have prepared him for the difficulty of the climb.
"The trek was way harder than I thought it was going to be," he remembers. "This was the most mentally and physically challenging thing I have ever done."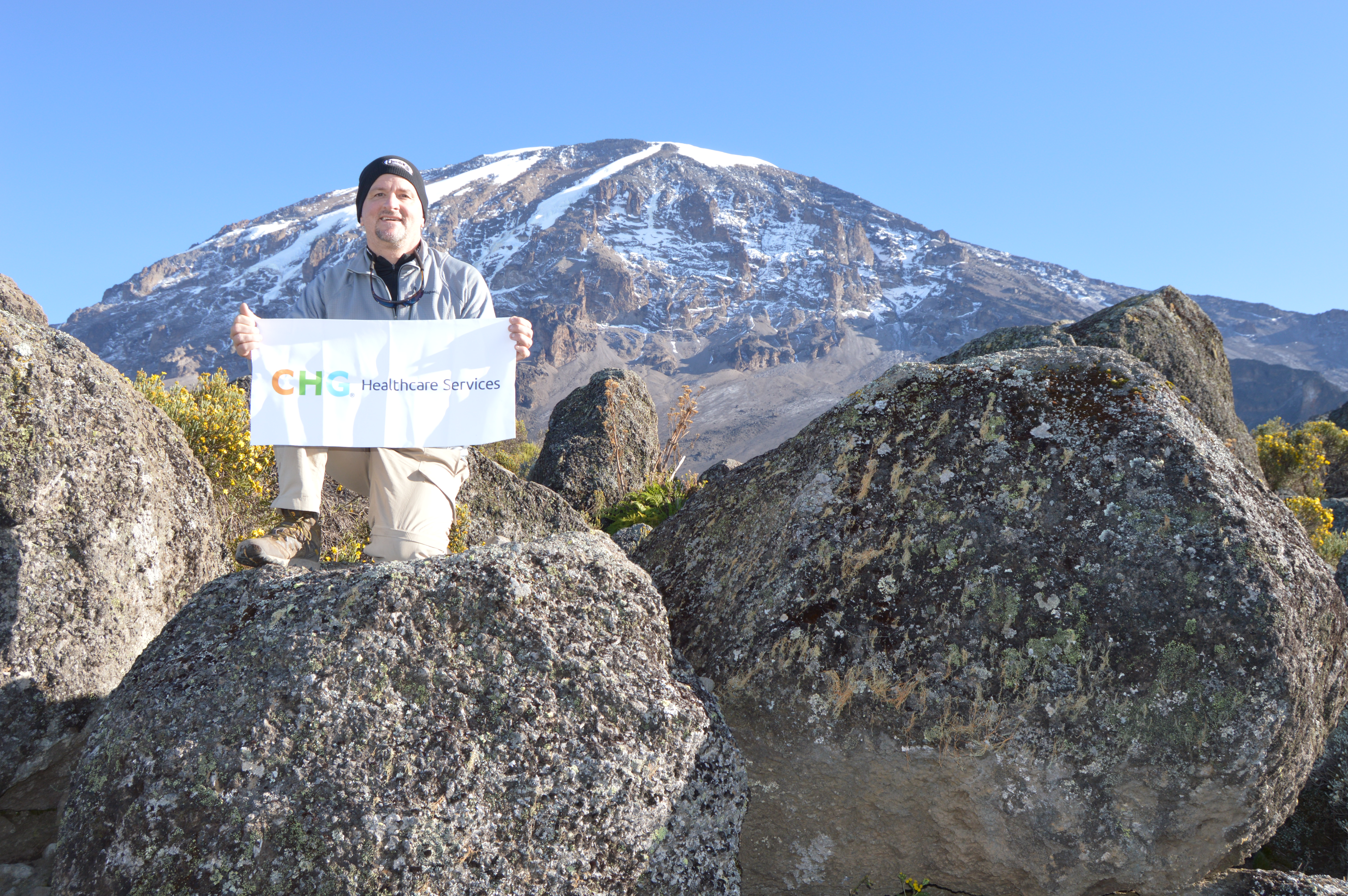 The climb to the summit — which is more than 19,000 feet above sea level — took seven hours, but the feeling of reaching the top of one of the highest mountains in the world, Clark says, is inexpressible.
"Hands down, no comparison," he describes. "I was physically exhausted, but elated at the same time."
Clark's Kilimanjaro experience reminded him that focus, determination and planning lead to success in every area of an individual's life. Pursuing and accomplishing this lifetime goal has made him a more confident person all around.
"I am a changed man since the trek," he concludes. "I am mentally at peace realizing I can still do what I set out to do, both at work and personally."