CHG offers a community of inclusion for all our people, ensuring employees with diverse backgrounds and ways of thinking work effectively together. Different voices are respected and heard, diverse viewpoints and approaches are valued and everyone is encouraged to make a unique and meaningful contribution.
"Our culture helps people feel comfortable and safe bringing their best selves to work every day," says CHG's CEO Mike Weinholtz. "I truly believe that our success as a company is the result of great people caring about the work they do and the people they work with."
Last year, we launched our Heart of CHG initiative to provide our people with opportunities to give back to the community and to each other. One Heart of CHG program — Employee Network Groups — empowers our people the opportunity to share their interests and life experiences with each other by creating an employee-maintained group. CHG supports each group by providing the use of our facilities to hold meetings and events as well as providing the groups with $500 per year for group activities.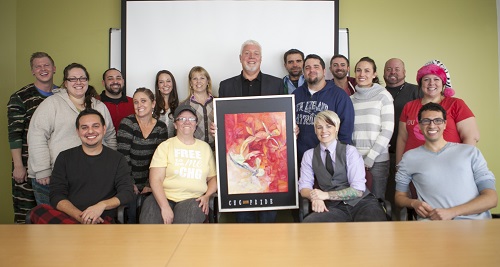 Our first Employee Network Group — CHG Pride, which advocates workplace equality regardless of sexual orientation, gender identity or expression — currently has more than 30 active members and has held a variety of activities since its inception, including organizing a large group of CHG employees to march at the last two Utah Pride Festivals.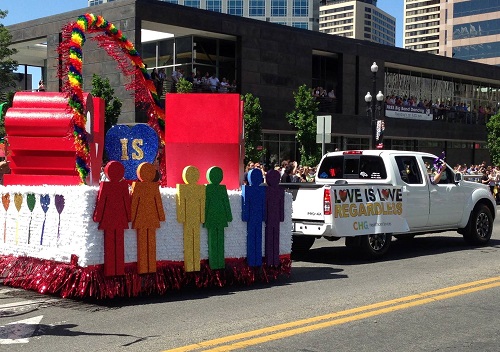 The group has also impacted the local community by organizing a fundraiser for Equality Utah, which raised more than $500, and participating in the American Foundation for Suicide Prevention's Out of the Darkness walk in Utah, raising more than $800 for the foundation.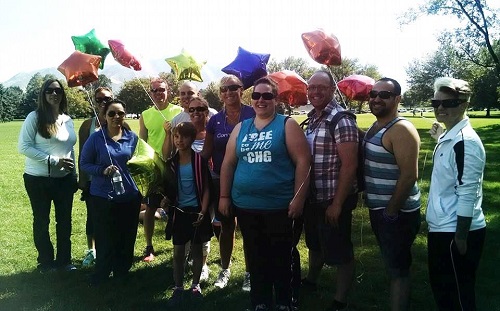 These efforts are meaningful and noticed. Recently, CHG earned a score of 80 on the Human Rights Campaign Foundation's 12th annual Corporate Equality Index (CEI). The 2015 CEI rated a total of 972 businesses in the report, which evaluates LGBT-related policies and practices, including:
- Non-discrimination workplace protections
- Domestic partner benefits
- Transgender-inclusive healthcare benefits
- Competency programs
- Public engagement with the LGBT community
Jamie Barker, CompHealth hospital privilege coordinator and president of the CHG Pride Employee Network Group, appreciates CHG's efforts to create a supportive and inclusive culture.
"The LGBT community at CHG is supported from the top down," says Jamie. "There is so much opportunity to celebrate who we are as individuals. I don't feel like I have to hide any part of me."
Hear more about why Jamie appreciates CHG's culture of inclusion in her Free to Be Me at CHG video.