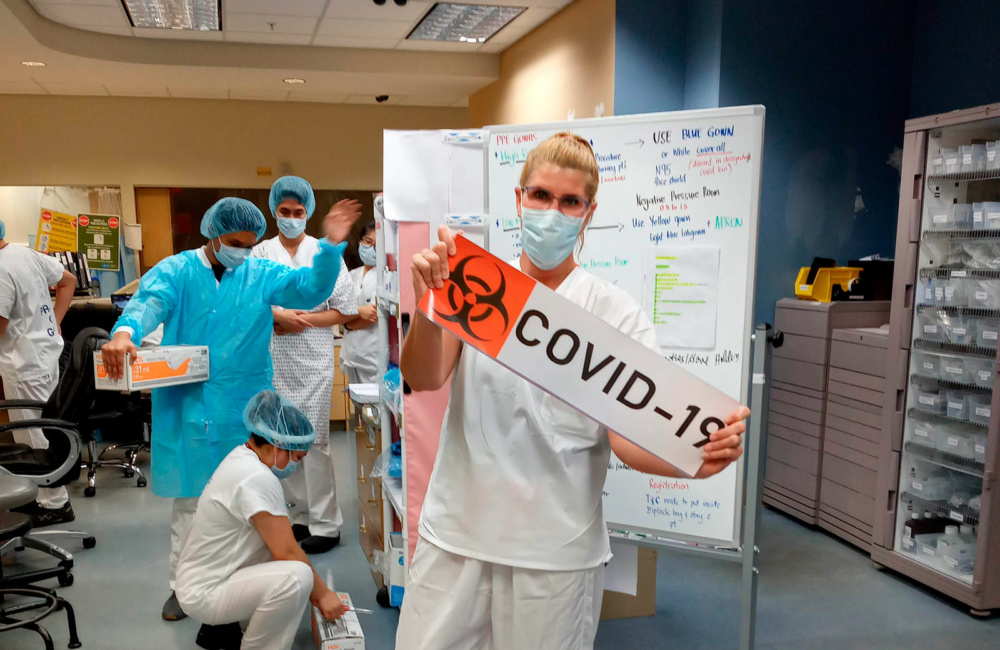 CHG Healthcare, the largest physician staffing firm in the U.S. — and the only company to place providers in international locums assignments — is supplying underserved areas of the world with healthcare workers to lead the fight against the coronavirus.
Healthcare facilities still need providers domestically and internationally
"It is our privilege and duty to do our part to dismantle this worldwide pandemic. We have shifted our resources to quickly fill hospital facility orders for more healthcare providers on U.S. soil and internationally," says Scott Beck, chief executive officer of CHG Healthcare.
Recruiter Cory Owens, with CHG brand Global Medical Staffing, is working around the clock to place providers internationally where physicians are overwhelmed by the virus and need more hands to help.
"We're seeing mostly hospitalist, ICU, and pulmonology needs in Guam for three-to-six-month assignments. The ongoing response needed for this virus has taken a toll on providers there and Global Medical Staffing is working hard to assist with that burnout," says Owens.
Locum tenens providers offer extra support during pandemic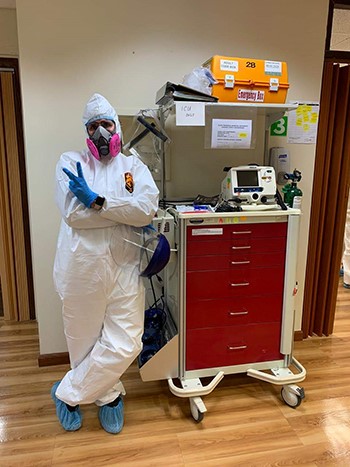 Owens placed Drs. Holly and Paul Llobet, in Guam a few weeks before COVID-19 emerged on the U.S. territory. The husband-and-wife doctor duo have been a tremendous help to the small island the size of Chicago.
"You are constantly having new information and having to change everything that you thought you were doing right," says Paul, an internal medicine physician.
Holly, a critical and palliative care physician, agrees. "Everybody is learning as we go because this is a new disease. We are changing our practice every couple of days depending on what information is coming out. When you are not seeing patients, you're constantly reading, trying to figure out things that might work."
U.S. providers should be part of the worldwide COVID-19 response
The Llobets have practiced medicine for 16 years. While they started their career in a Mexico medical school, they typically practice in New York. Like any profession, after a while, you need a new challenge.
The doctor duo decided to branch out and look for an opportunity to make a difference in an international community. While they did not expect to face a pandemic on their first locums assignment outside the U.S., the Llobets say the hospital has taken great care of their doctors.
"They bring meals three times a day and make sure we're getting rest. They've been really conscientious to not burn us out," says Holly.
Local restaurants and shop owners have also donated food and supplies to the healthcare workers, even going as far as making special meals to accommodate Holly's vegetarian diet.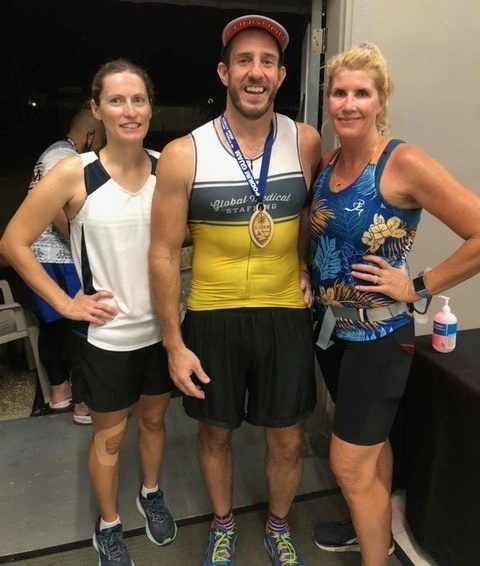 Holly continues, "The whole island is taking care of us."
"Most of my providers tend to extend or stay longer because they enjoy the locations so much," says Owens. "The Llobet's love the weather in Guam because it is ideal for their yearlong marathon training. I love that my providers get a chance to try something new and experience things that they didn't think was possible."
Now that their assignment has ended, the Llobets encourage others to consider international locums, even during a pandemic.
"It has changed my life. I'm awake again. It has completely changed my perspective on the way I practice. I like the travel, being in a new culture, in a new corner of the earth. I cannot thank Global enough for giving me this experience, COVID or non-COVID."
Visit Global Medical Staffing to learn more about international locum tenens.