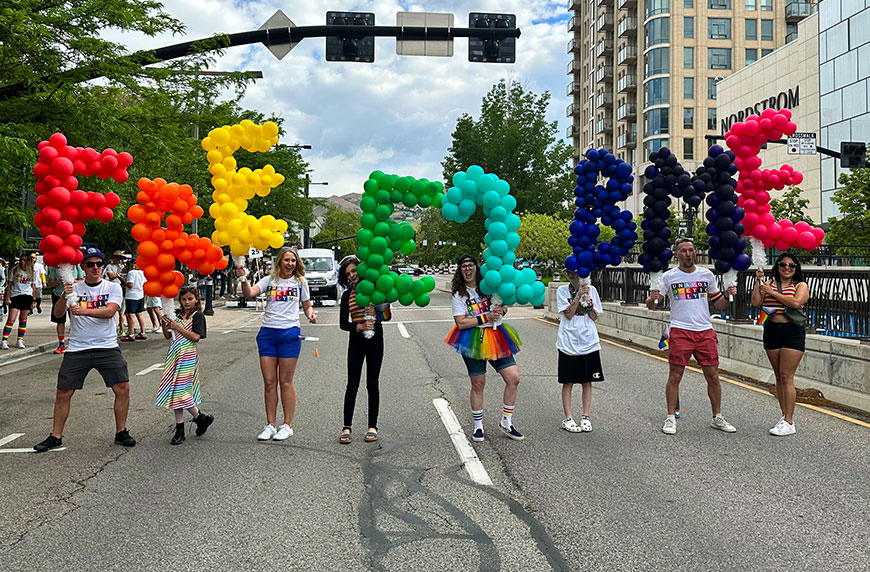 How CHG's commitment to diversity and inclusion helped one employee find a job where she could unapologetically be herself.
CHG is committed to creating a workplace where everyone feels safe and included and has an equal opportunity at work. So naturally, we love to recognize and celebrate our LGBTQIA+ colleagues every year during Pride Month. In fact, CHG's commitment to diversity, and inclusion is one of the main reasons one employee decided to work here.
"Love Wins"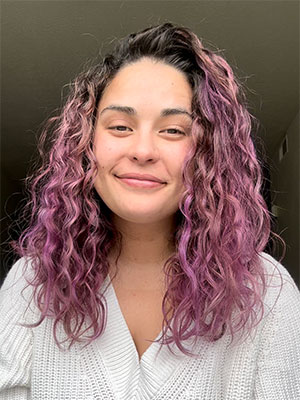 Grace Borges is a software engineer on CHG's Connect team, which develops the software system that large healthcare organizations use for locum tenens usage, billing, and reporting. But a year ago, Grace worked for a company where she didn't feel like she could be her authentic self.
"I've always been someone who is very unapologetically myself," says Grace. "To me, that means not being ashamed of who you are and not hiding any piece of you. I'm a loud person. I'm a weird person. I will speak my mind. I don't hide anything about myself, and it's very freeing to live that way. And at my old company, there was always a little bit of pushback with that."
When Grace visited CHG's booth at Salt Lake City's Pride Festival in 2022, she didn't realize then that she was meeting her future employer. Months later, engaged in a job search, she came across a job posting for CHG and connected the two.
"When I saw the posting, I literally had CHG's 'Love Wins' fan on my desk and the tote bag in my car. Immediately, I knew I wanted to apply for this position," says Grace. "The fact that CHG was willing to put up a booth, participate in the parade, and make themselves known as an ally to the community says a lot to me about a company."
The perfect fit
The positive impression Grace had of CHG continued after she applied. She appreciated the honesty and transparency of the hiring team and their willingness to work with her throughout the process.
"I was really eager to apply for a company like CHG and to even get my foot in the door. Initially, I applied for an open position and got the interview, but then an engineering position was posted that excited me even more," says Grace. "I hopped on the call with my recruiter and said I'd love the opportunity to be considered for an engineering position. He looked through the options with me to determine which would be the best mutual fit. Sure enough, I was able to pass the coding challenge and the interviews went smoothly."
She is truly happy with the way things turned out. "I love this team and it's been really great to be given this opportunity. The team has been so understanding, reassuring me it takes a minute to get acclimated. I'm learning a lot and I don't feel pressured at all to work at a certain pace, but they're encouraging me to grow, encouraging me to learn, and helping me gain exposure to new things."
No apologies
Grace is a competitive volleyball player, avid traveler, and enjoys fishing and spending time with her family. She is also a member of the LGBTQIA+ community and most importantly, she is unapologetically herself.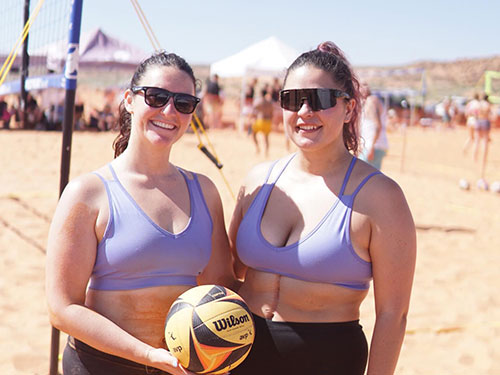 At CHG, Grace is actively engaged in CHG's Pride Collective — an employee inclusion group that focuses on building a welcoming and safe environment and whose purpose is to ensure members of the LGBTQIA+ community feel valued and included.
"The Pride Collective is a great way to be involved and to share LGBTQ resources with each other," says Grace. "We support each other and genuinely care about all the members of the group. We don't ever want to out anyone or make anyone feel excluded. We care deeply about everyone's opinion and want everyone to be heard. I think all those things speak loudly to anyone in the community."
She also enjoys taking advantage of CHG's volunteer opportunities, even inviting friends and former colleagues to join her.
"It was a really cool surprise to learn about the volunteer hours," says Grace. "I really enjoy volunteering, so coming here and having it be encouraged — having paid time off to volunteer — was so cool to see. It's fun to not totally focus on work for a little bit."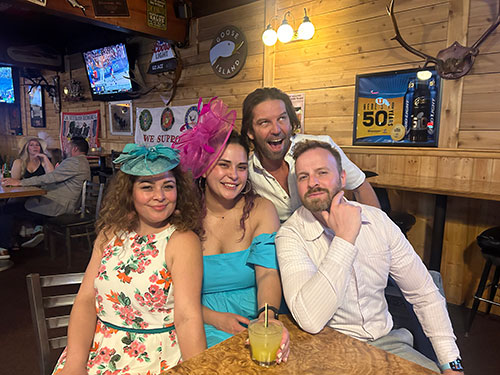 Finding a company that supports you
Grace says before she came to CHG, she worked in environments where she didn't feel like she could be her unapologetic self. She encourages others who find themselves in a similar place to explore other career options.
"I'd always felt this pushback at work — this feeling that whatever I did in my free time was my own thing, but that I couldn't really talk about it," says Grace. "The change to CHG has been enjoyable, even peaceful. If anyone was ever in a situation like me, where they felt they couldn't be their real selves, I'd say look for a company where you can be yourself and feel the company is going to support you."
"For me, CHG has been a company that supports me for who I am and they're willing to help me grow," says Grace. "I'm really excited for my future with CHG because I know I have so many opportunities to grow."
Do you want to work for a company that values you for who you are? Check out our open jobs!
Celebrate Pride
Hundreds of CHG employees and their families and friends gathered to celebrate Pride Month this year. Here's a glimpse of the fun!