[caption id="attachment_8419" align="aligncenter" width="3461"]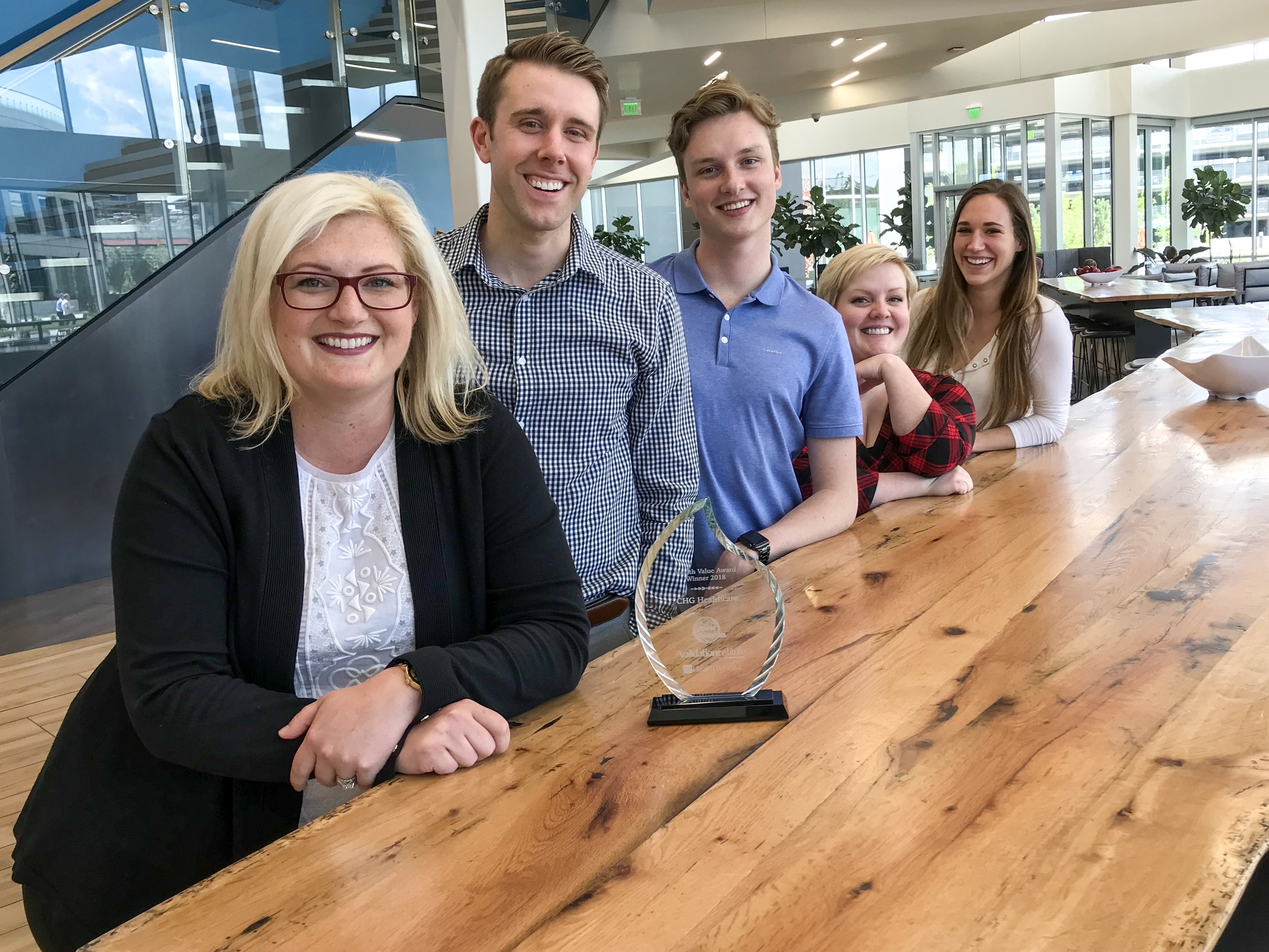 CHG Healthcare benefits team[/caption] Part of our Putting People First culture is offering employees benefits that promote a healthy balance between their jobs and home lives. In addition to offering our people traditional benefits like medical, dental, and vision coverage (which we also extend to same- and opposite-gender domestic partners), we also offer a variety of unique benefits, including an onsite health clinic, financial wellness resources like SmartDollar and ID Shield, pet insurance, and a free physician consultation service called Teledoc — just to name a few.
Learn more about the benefits we offer employees in this blog post.
With such a robust benefits package, it's not a surprise that our benefits team wins awards for their efforts to create the best benefits program for our people. Here are two of the most recent:
Health Value Award
[caption id="attachment_8414" align="alignright" width="350"]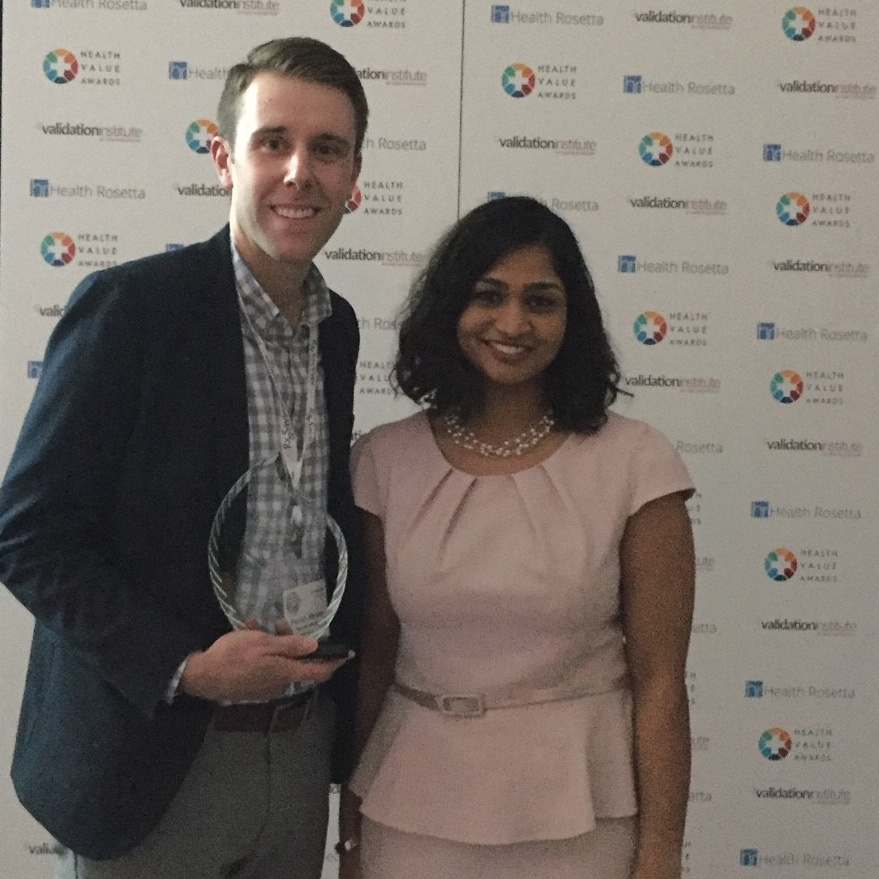 CHG Healthcare's Patrick Hervey accepts the "Diamond" Health Value Award at the 2018 World Health Care Congress in Washington DC[/caption] World Health Care Congress awarded CHG a prestigious first place 
Health Value Award
 for our work with 
VIVIO Health
 to bring down the cost of specialty drugs for our employees, while improving service and quality. VIVIO Health makes specialty drugs available based on real-world effectiveness and individual patient needs, not a profit-driven formulary. Through this partnership, CHG employees and their family members have access to the right drugs based on individual data rather than general policies.
Learn more about this award here.
Healthy Worksite Award
[caption id="attachment_8465" align="alignright" width="350"]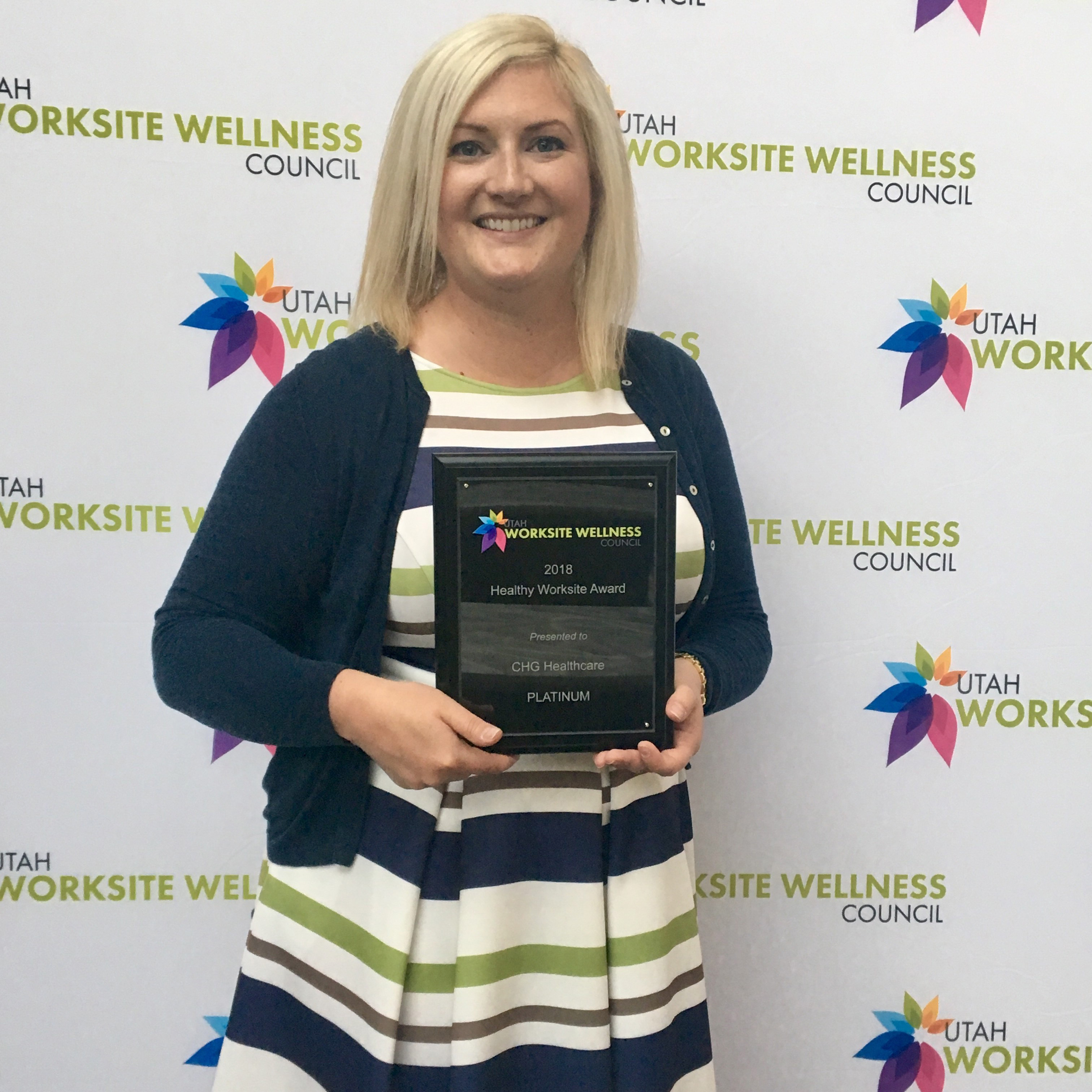 CHG Healthcare's Anne Hopkins accepting the Healthy Worksite Award[/caption] Utah Worksite Wellness Council once again honored CHG with a
Healthy Worksite Award
for our dedication to creating a health and wellness program that promotes our employees' overall well-being. This year, we received the platinum level award, which is granted to organizations forging new ground by linking health promotion objectives to business outcomes. The award recognizes Utah employers for their exemplary work in worksite wellness and those committed to improving employee health and well-being. Companies included on the list have built effective, result-oriented, and innovative wellness programs to encourage employee health, enhance productivity and ensure a healthy work environment. Want to work at a company that has award-winning benefits?
Check out the open jobs in our offices across the country.