When it comes to the holidays, most of us think of laughter and cheer. We're excited to celebrate the season with gifts and good food, family time and fun. And many employees across our CHG Healthcare family of companies also used this time to embrace our commitment to make a difference in the lives of others through various acts of giving. Learn all about it through this sing-along.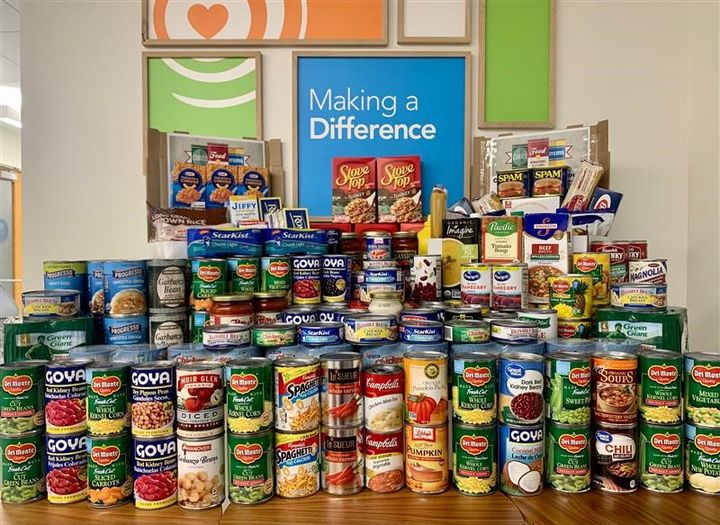 "On the first day of Christmas …"
The folks at our Weatherby Healthcare division didn't wait for the Christmas season to begin before they started their giving activities. They kicked it off with a canned food drive in November.
"Our culture at CHG and Weatherby is about giving," Eddie Rodriguez, a corporate event specialist, explains, "not just for ourselves and our people but outside in the community."
Weatherby's donations went to the Poverello Center, a specialized food pantry providing food and other essentials to people with chronic or critical illnesses throughout South Florida.
"The people who were there to pick up their food were so appreciative!" Eddie recalls. "When you see who you're impacting and who you are helping, that's when giving feels good."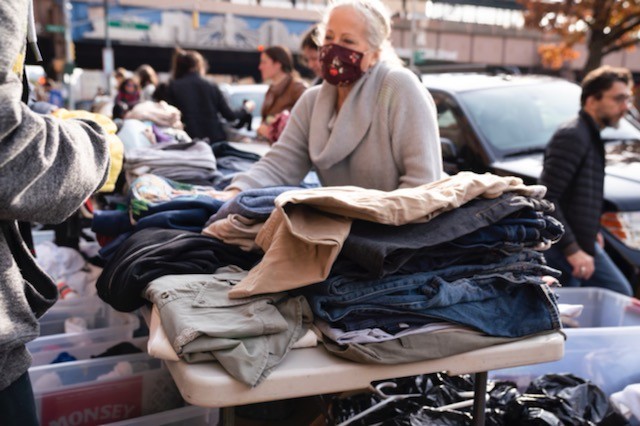 "Baby, it's cold outside …"
No one knows that better than New Yorkers. That's why CompHealth senior sales consultant Dona Menton and her crew started their giving efforts Thanksgiving weekend. Dona has an annual tradition of gathering coats and other warm clothing. She takes trunk-loads and truckloads of clothing to Harlem, where they set up tables on the street and offer free coats and other winter clothing to anyone in need.
"Now bring us some figgy pudding …"
Shauna Coleman, a housing coordinator, and her CHG team have been delivering food to needy Utah families for more than eight years now. Once a month they meet at the Utah Food Bank to box up donations for hundreds of hungry families. "I have a good group committed to helping me out," Shauna says, "some who have been diligent for years."
No figgy pudding but plenty of nourishing food for the holidays and every other day too.
"Johnny wants a pair of skates …"
When the RNnetwork nurse staffing division heard The Achievement Centers for Children and Families wanted some science kits and art supplies, they sprang into action. The group organized a toy drive to help this South Florida center dedicated to helping under-served children and families. Now the center will be closer to its goal of providing educational support, skill building, and healthy lifestyles for their little clients.
"I'll be home for Christmas …"
Teens living in Salt Lake City's Ronald McDonald House may not get that wish this year. They're being treated for a variety of critical illnesses that require them to be just minutes away from the hospital. While little children are often inundated with toy donations at Christmas, teens are tougher to buy for and often overlooked.
When CompHealth's Lisa Giacoletto and her team learned about the need for gifts specifically for teens, they were all in. The team raised $871! All the gifts will go to the Ronald McDonald House where staff will arrange a special shopping area for residents to choose what they'd like.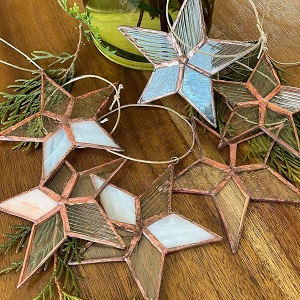 "Oh, star bright …"
Paige White, CHG social media specialist, created a galaxy of goodness this holiday season. Working with her grandma, the pair made dozens of stunning stained-glass star ornaments, each one unique. They sold their work in Paige's Etsy shop, Copper and Quill, and donated all the money to the Christmas Box House, an international organization that works to protect children who are victims of abuse, neglect, trafficking, or other trauma.
"I've been incredibly blessed throughout the whole pandemic," Paige explains. We didn't lose our jobs. We didn't lose our house. Our families haven't been sick. It's the least I could do."
She sold the stars for $12 each and raised more than $1,000 for the charity. Paige says she hopes to develop other mid-year fundraisers. Follow her on Instagram at Copper.and.quill to learn about other product releases.
Want to be a part of a company that cares? Take a look at our current openings today.