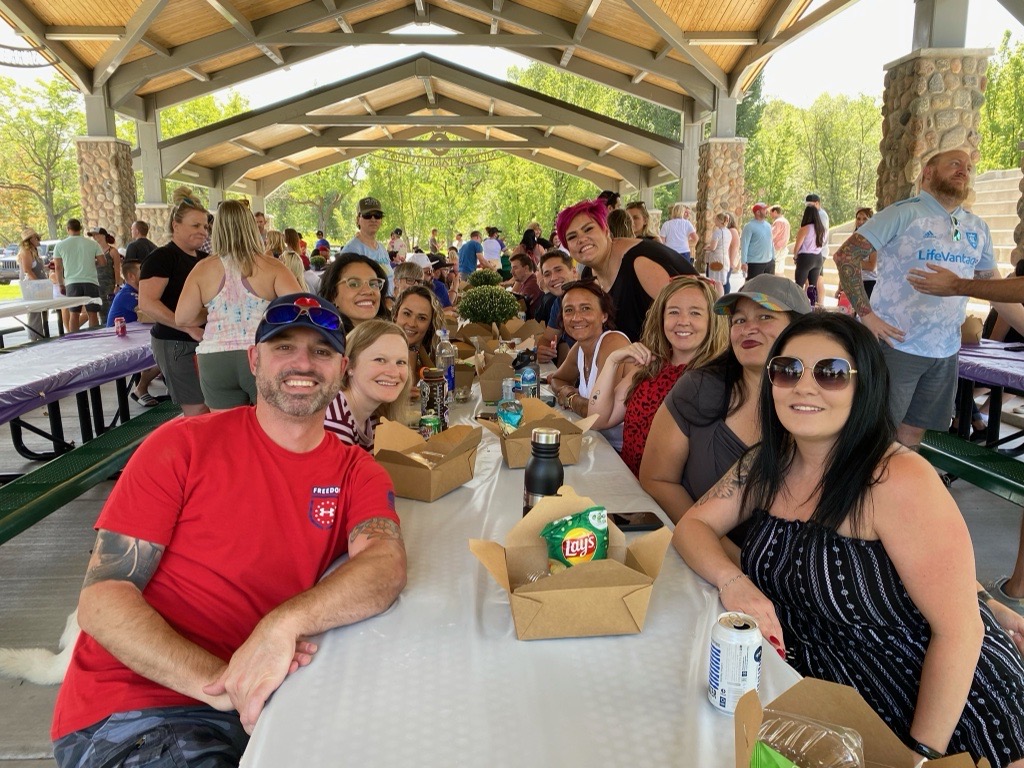 CHG Healthcare has worked tirelessly to build a strong cultural foundation where employees feel valued and heard. We believe our people are integral in shaping the future of our organization. The good, the bad, we benefit from hearing all their feedback. It's our people's input that has inspired improvement to processes, programs, and employee experience.
What current and former CHG employees think about working at CHG
We welcome all reviews and regularly encourage our people to share their honest feedback about our organization on Glassdoor and Indeed. Here are themes we see mentioned frequently.
"CEO is a great person that truly care about the employees"
"CHG really listens to the employees"
"People-centric culture at its best"
"Most units and departments are unified and collaborative to achieve company goals"
"The company strives for continuous improvement"
"You will grow grey and old with this company"
Related: 5 reasons CHG is a great place to work
Improving employee experience
While we love receiving praise for being a super fabulous workplace (what company wouldn't want that?) we also take critical input seriously. As part of our core values, we strive for Continuous Improvement in all that we do, and we seek opportunities to grow and get better in all that we do. Here's more detailed feedback we're actively working to address.
"Accept criticism without retaliation"
"Your experience is only as good as your direct leader"
"Communication amongst teams is not very good"
"Advancement is hard to come by"
"Technology is lacking"
Related: CHG Healthcare is recognized as superior workplace for women in technology
3 additional ways CHG seeks employee feedback
Employee Experience Survey
We also rely on another important assessment of our company for improvement — CHG's annual Employee Experience Survey. In Q1 of each year, employees can share anonymous opinions of their experience with their team, their leaders, our tools and processes, and with the company as a whole. Leaders and our cultural experts study all reviews and then create improvement plans. Our fertility and autism health benefits were created as a direct result of employees speaking up and telling us what's important to them.
Anonymous, anytime feedback
Since our annual employee survey occurs at the beginning of each year, we created anonymous feedback forms that live permanently on our company's intranet space. Employees can use these forms anytime to submit actionable improvement ideas to our CEO and division leaders.
Focus groups
Employee focus groups are another way our people share their voices and stay involved in a variety of issues at CHG. Employees can sign up to discuss topics ranging from work-life-balance and divisional culture to sales improvements, diversity and inclusion, and more. If our employees have an opinion, we want to hear it.
RELATED: Learnings from the pandemic reshape CHG's employee experience
Join a company where your opinion is valued. Check out open positions at chgcareers.com.