Since teaming up with the national public relations (PR) firm Allison & Partners in December 2010, CHG's marketing team has made another big change in support of PR. The corporate communications team — which originally included both internal communications (employee-focused corporate news) and external communications (media and community relations) — has been split into two separate teams to more effectively pursue a focused PR strategy for our healthcare staffing brands.
"We have recognized that our business opportunity in PR is large and that we need to enhance our team resources to capture the opportunity in front of us," says Leslie Snavely, vice president of marketing.
Mary Biljanic, formerly the director of corporate communications, now heads our company's PR efforts as CHG's director of public relations.
"There are so many directions to take that the challenge really is prioritizing what PR opportunities to go after first," Mary says. "We can talk about being a great place to work and garner numerous awards, but our primary focus should be promoting locum tenens and the strategic use of supplemental staffing in support of our business."
Joining Mary on the team is Linda T. Kennedy, public relations and editorial specialist. Linda brings with her years of experience in print media, most recently as associate editor at Utah Business magazine and writer for Utah CEO magazine.
"One of the best ways for the media to learn about our business is to illustrate how we impact healthcare delivery and lives every day," Linda says. "The editorial process gets to the heart of these stories."
Linda will be responsible for scouting out and developing story ideas in collaboration with the greater marketing team and our sales partners. She will also update the intranet's media coverage section when CHG companies are mentioned externally.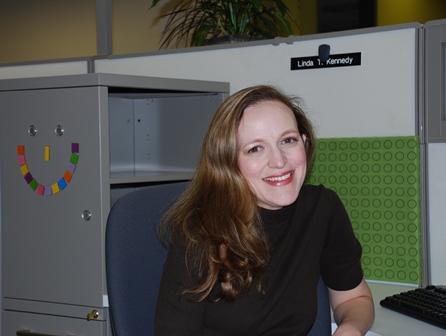 Linda Kennedy, PR/editorial specialist, recently joined CHG's PR team.