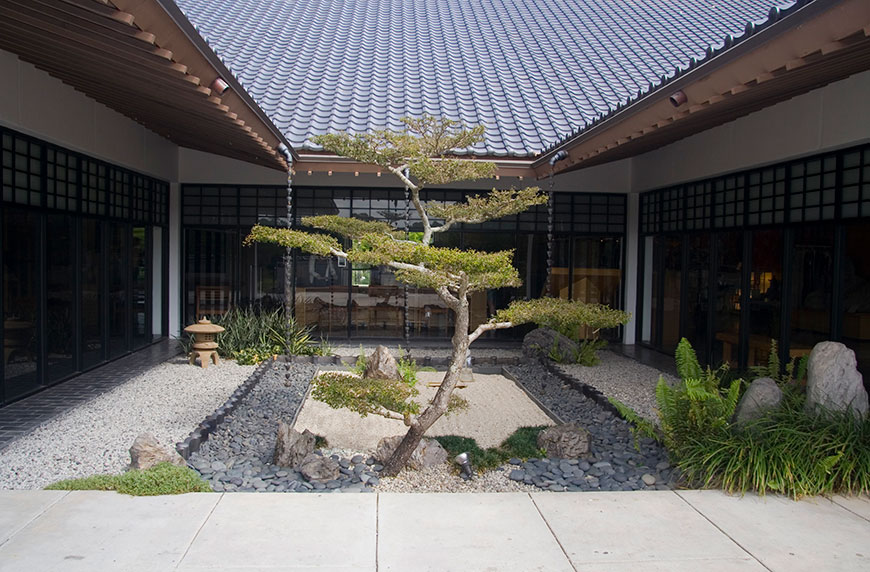 May is Asian/Pacific American Heritage Month, and each year CHG looks for opportunities to celebrate the heritage of our Asian and Pacific American employees. Last year, CHG's diversity, equity and inclusion (DEI) and community impact teams hosted two service-learning opportunities to help educate and inspire employees about Asian/Pacific American history in the U.S.
Topaz Japanese Internment Camp
Located about two hours southwest of Salt Lake sits the city of Delta, a gateway to the expansive west desert of Utah. Approximately 15 miles from Delta are the ruins of the Topaz Internment Camp, where the U.S. government forced more than 8,000 Japanese American citizens to live during World War II. This site and the Topaz Museum serve as a reminder of this dark moment in American history but also open the door to understanding.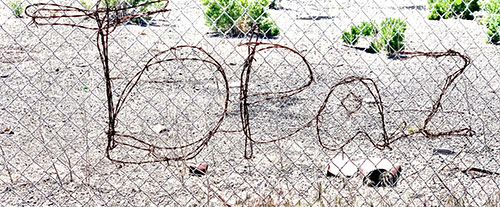 This month, several of our people visited both the museum and the internment site to broaden their knowledge and reflect on what impact these injustices have had on the Japanese American community. Many of our people say they walked away from this experience with expanded minds and hearts.
"Although I have been here before, it was a different perspective to go with others who didn't previously know about the internment camps and watch them learn about all the history and stories," says Dawn Takahashi, senior financial analyst at CHG.

"I loved having the opportunity to go to the museum and learn more about the people who had to live there," says Liz Pugh, CHG payroll specialist. "It's difficult to understand what the people went through."
Employees also had an opportunity to give back by helping with repair and maintenance of the facilities. "Even though I was just scraping paint off windows, it's really cool to know that I too gave back in some way," says Reiko turner, corporate communications specialist. The experience was particularly meaningful for Reiko, because her grandfather was one of the Japanese Americans interred at Topaz during the war.
Watch Reiko's experience visiting Topaz:
Morikami Museum and Japanese Gardens
There's rich Japanese American history throughout the U.S. Some of the first Japanese immigrants to South Florida were farmers who hoped to bring new agricultural practices and crops to the land.
During the early 1900s, a group of Japanese settlers established the Yamato Colony in what is now Boca Raton. In the 1970s, one of the last remaining members of this colony, George Morikami, donated his land to Palm Beach County with the intention of preserving the memory of the Yamato Colony. And this is how the Morikami Museum and Japanese Gardens came to be.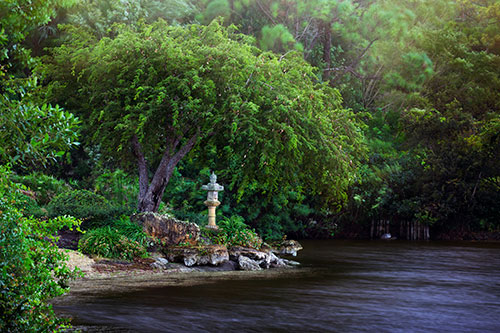 A group from our Florida offices toured the Morikami Museum and Japanese Gardens to learn more about Japanese traditions, arts, and culture.
"It was great to hear and learn about the history and culture behind the museum and gardens," says Kyle Hoo, RNnetwork account manager.
"It originally was about going to learn more about a different culture," says Sophia Blaine, senior QA specialist. "However, it turned into the best self-care day and helped me to be present in the moment. I truly loved that day and will not forget it."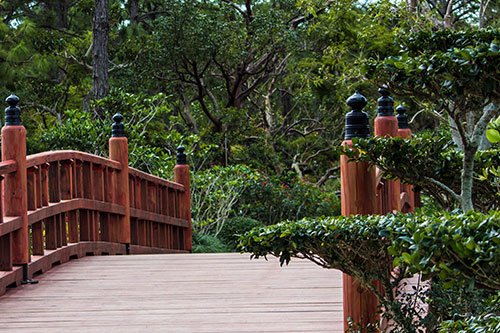 Whether it's visiting historic sites or sharing cultural traditions, Asian/Pacific American Month is a great reminder to celebrate the diversity of our communities.
RELATED: CHG employees honor Asian/Pacific American Heritage Month with traditional recipes
Interested in working for a company that cares about diversity? Apply today!
For employers: