Spending time with our kids can be a tough balancing act. That's why CHG Healthcare is committed to making it easier for parents to be parents, without worrying about what's happening at the office. One way we do this is with our company-paid parental leave.
2022 UPDATE: Our parental benefits are now even better! Check them out here.
More time with baby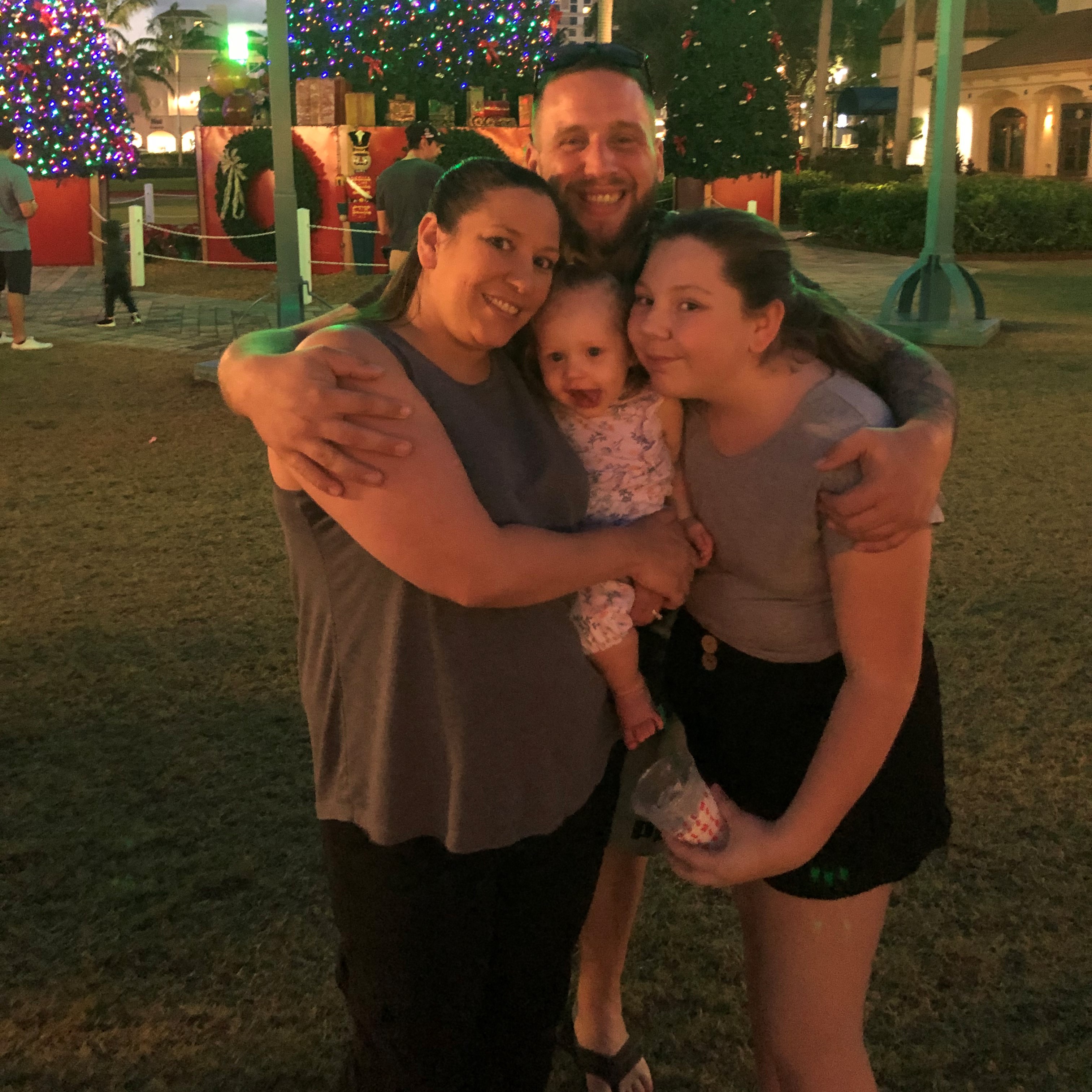 Tara Martin was eight months pregnant when CEO Scott Beck announced in January 2019 that we were extending our company-paid parental leave by three additional weeks, giving mothers a total of 12-weeks of paid leave to spend with their newborns.
"First of all, I was super pregnant, so I was emotional, and I started crying," she recalls. "I knew that I would be able to thoroughly enjoy my new addition to my family and not have to sit there and stress about how we were going to make it through while I was out of work."
Tara works for our Weatherby Healthcare division where she handles external credentialing. "Basically, I am the middle guy between the provider and the client. I help the provider get all of his paperwork and documents, application and everything that he needs in order to get his privileges to work at the facility that we booked him for." Tara's been with Weatherby for two years.
She says having the extra paid leave was especially helpful to her after a difficult pregnancy. "I was super worried about how I was going to hold onto my PTO with all the doctor's appointments I was going to and the health issues I had with my pregnancy." She was trying to save as much time off as she could to use after the baby arrived.
"The time with my daughter was absolutely amazing," Tara recalls. "Seeing that we did have the extended maternity leave, I was actually able to just be present in the moment and focus on my daughter and not have to worry about how the bills were going to get paid."
Bonding time for dads
In addition to offering maternity leave, we also give new dads six-weeks of paid leave to spend with their new babies.
While on paternity leave, CHG software engineer Kimball Robinson's newborn ended up in the intensive care unit. Although he and his wife tried to juggle time at the hospital and time at home with their other two children, the one thing he didn't worry about was his job.
The expanded leave policy had just been announced and Kimball hadn't initially planned on being away that long. He didn't want to leave his team in a bind and asked his manager what he should do. "Take it!" was the response. Kimball says the extra leave was especially helpful once their baby got home.
"He was on oxygen, so it was a lot harder to move him around because you've got oxygen tanks and stuff," he says. "It was really nice to be at home and continue to help out."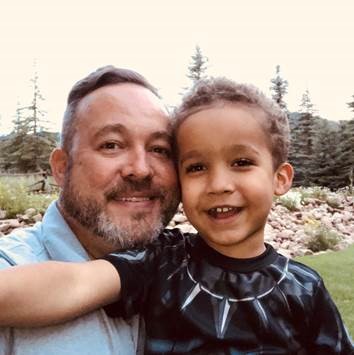 Brandon Christiansen, a payroll specialist with our CompHealth division, agrees. "For my family, it was probably the best benefit that I could ask for. It made everything easier," he recalls.
When their son was born in late December the expanded parental leave policy hadn't yet been announced. Brandon left expecting just a two-week benefit. His wife delivered via cesarean section and was not allowed to lift the couple's two other young children for a month. They were worried about how she would manage after Brandon returned to work.
His leader sent him a New Year's text tipping him off to the change coming in January and telling him not to worry about returning for six weeks. Brandon says having extra time at home was a game changer. "Aside from how much help it was to us, that bonding was super important," Brandon says. "It was a period of time that I'll never forget."
Less worry more snuggles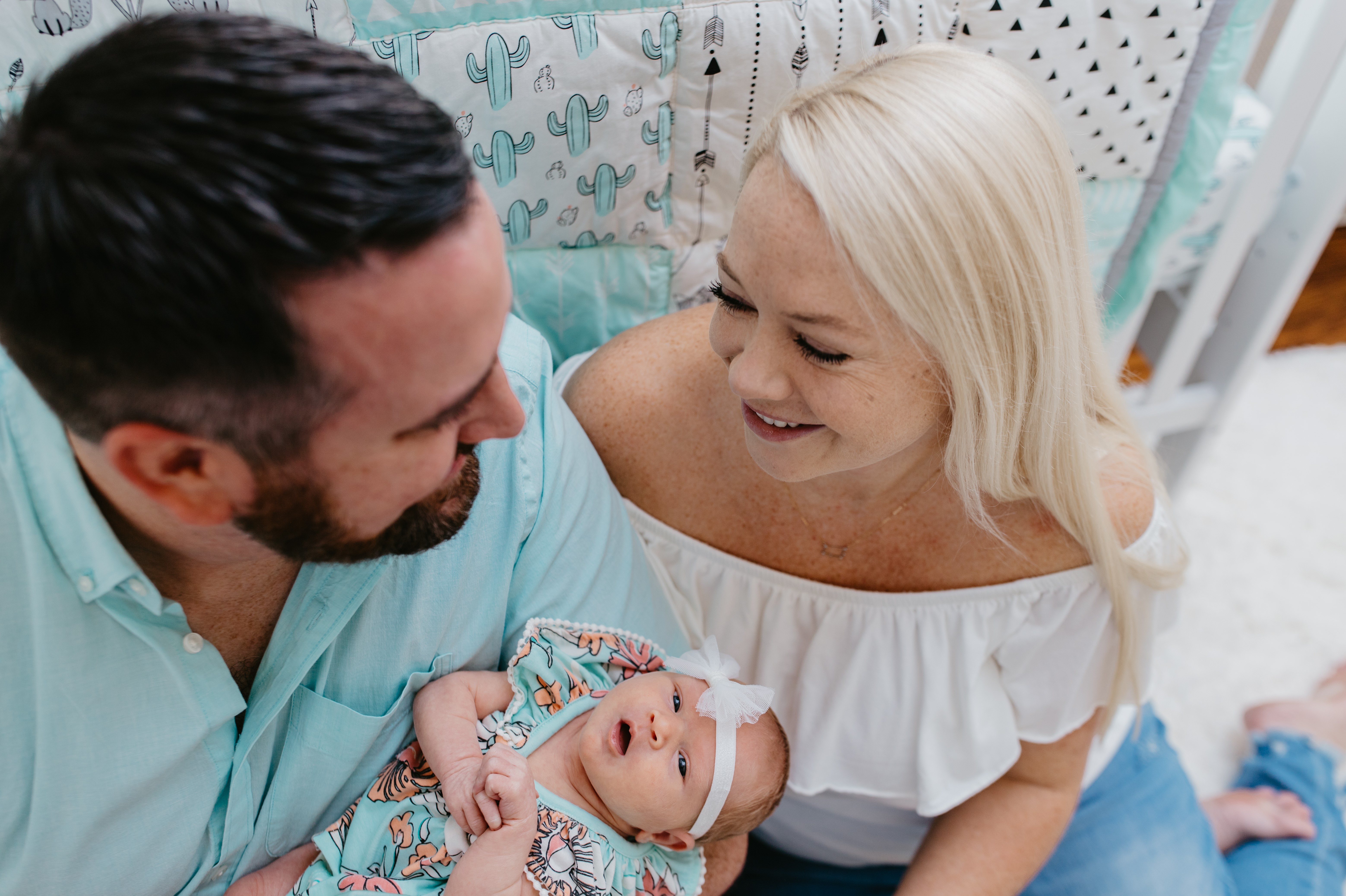 First-time mom Cortney Woodruff says the additional time off kept her from worrying about whether she should try to return to work at CompHealth as soon as possible. She enjoyed being able to devote her time and attention to her new daughter without having to worry about finances. "It was just really, really stress free," she recalls. Once her leave ended, Cortney was able to ease back into her job using our transition benefit, allowing her to work part time for the first few weeks before returning to her full-time schedule.
CHG compensation analyst Eleonore Jackson says it's the company's commitment to employees and their families that makes her job and her family life even better. Eleonore had complications with her pregnancy and had to dip into her PTO a little sooner than she had hoped. As a result, she and her husband had been anticipating a few days without pay. When her leader called her to announce the parental leave expansion, Eleonore could hardly believe it.
"It was amazing!" she says. "So many big fears and big problems were taken away from me. CHG made it possible. I'm proud of it and I'm shouting it from the top of the mountains."
"It's not a big shock that CHG would do this," Brandon says. "That's what CHG does. It made me feel even stronger about my loyalty and devotion to the company. It's a great place to work."
Want to work at a company that believes in work/life balance? Check out the career opportunities at CHG.