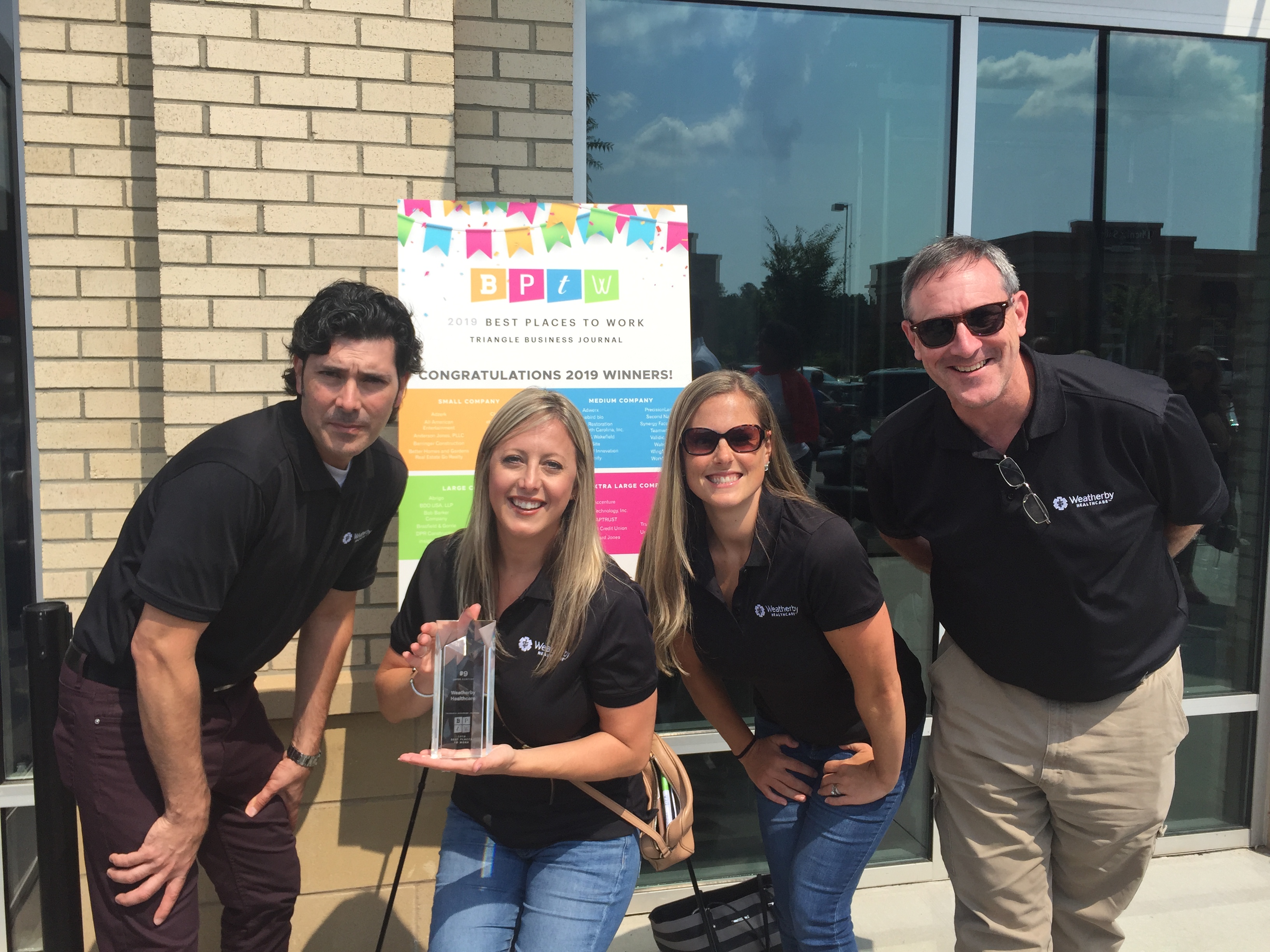 Weatherby Healthcare, a division of CHG Healthcare, was named to Triangle Business Journal's 2019 Best Places to Work list, ranking No. 9 in the large company category.
"We encourage all of our employees to bring their whole selves to work," says Mike DePaolis, senior vice president at Weatherby Healthcare. "Weatherby is committed to supporting our people in any way we can, and it shows in the great work that they do every day."
Winners of the Triangle Business Journal's Best Places to Work were selected through an employee-survey process conducted by Quantum Workplace and were honored at an awards luncheon.
Read more about the award here.