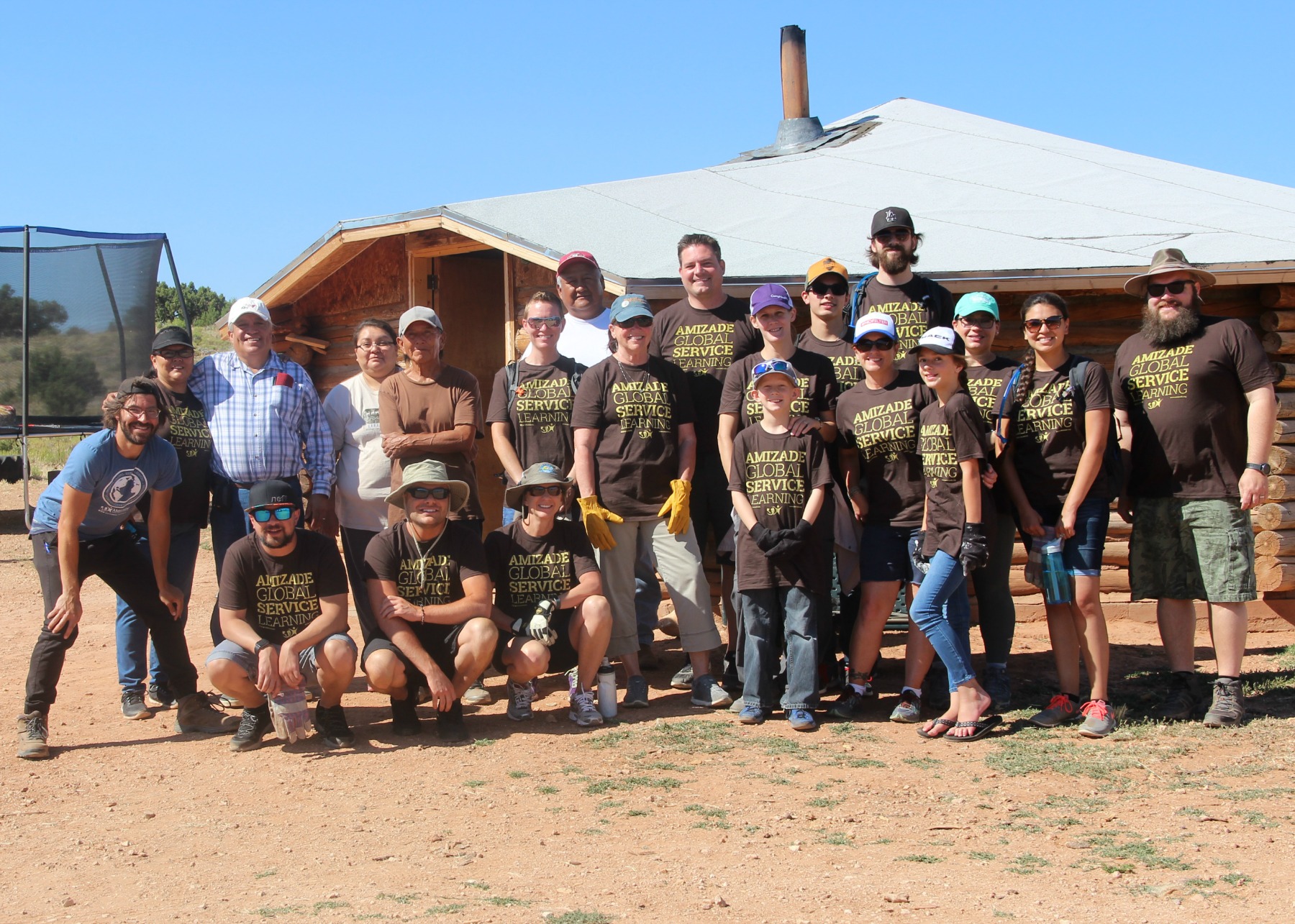 An endless expanse of beautiful sandstone, backed by bright blue skies and wispy white clouds set the stage for the most recent CHG humanitarian trip. Partnering with
Amizade
, a nonprofit organization dedicated to responsible global service learning, we gave 12 employees the opportunity to make a difference outside of their community and serve the Navajo Nation in Tuba City, Arizona. In 2016, CHG introduced a new purpose statement: CHG makes a different in the lives of those we serve — our people, our providers, our clients, and our communities. Since then, we've had the opportunity to make a difference all over the world with our humanitarian trips to Kenya, Haiti, and Peru. Most recently, our people have expressed interest in having opportunities to go on humanitarian trips closer to home. This trip to the Navajo Nation is the first in a series of trips planned within the United States. We went to the Navajo Nation to make an impact, and ended up learning a lot about ourselves in the process.
Learn and serve
In addition to giving our people an opportunity to serve those in need outside of our community, our humanitarian trips also teach them about a world outside of their own. They learn about a new culture, a new people, a new way of life. And this humanitarian trip was no exception. For people of the Navajo Nation in Tuba City, they face the challenge of keeping their hogans warm in the winter. The majority of homes on the reservation do not have heat and rely on wood burning stoves to keep their homes warm. To obtain wood, you either need to collect it from the forests in the higher elevations on your own or buy it. One resident told our people that during the colder months, she can spend up to $300 per week purchasing firewood. Imagine both the physical and financial challenges that those options present.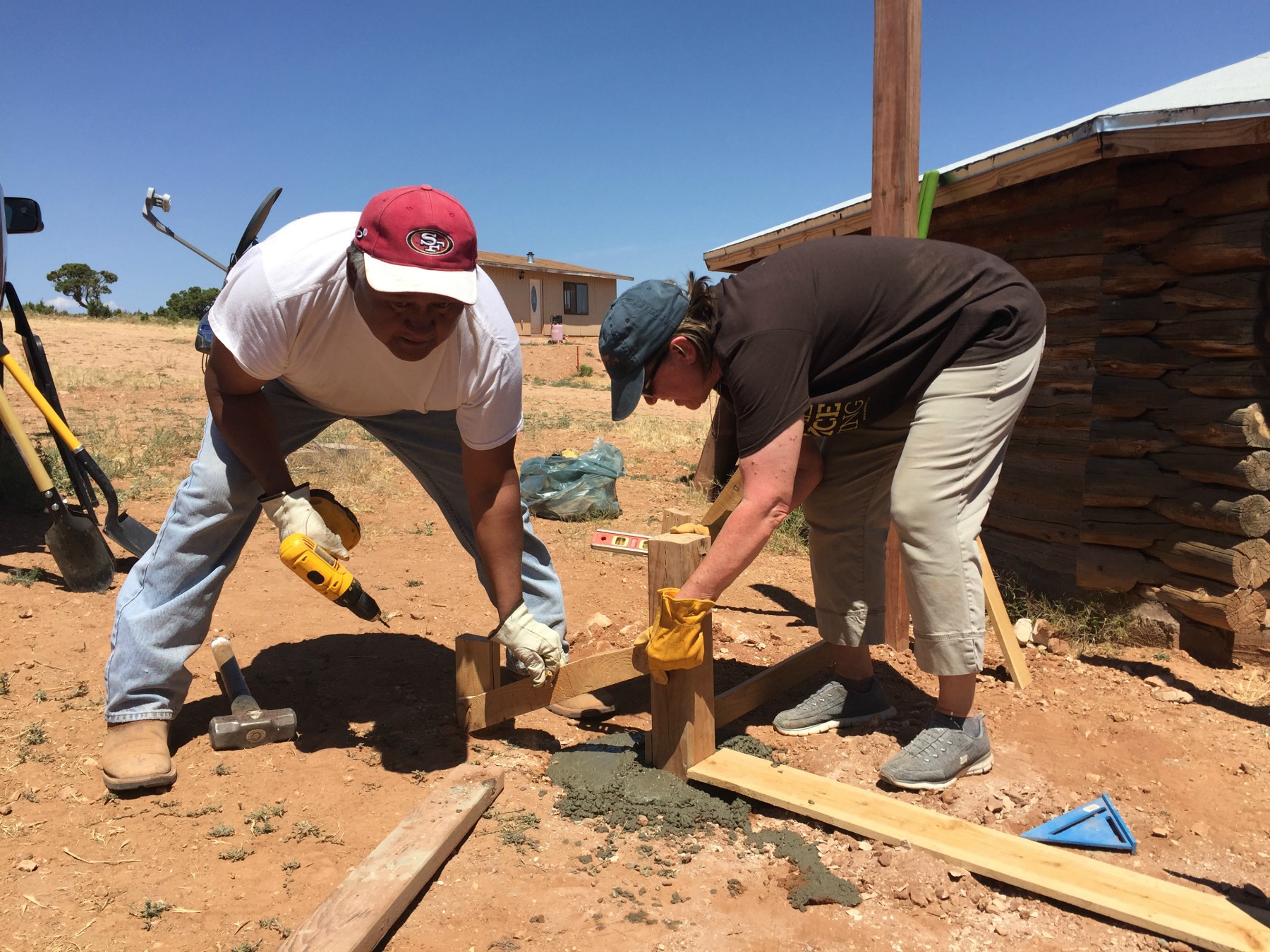 To minimize these challenges, we installed solar heaters on a number of hogans that will keep the cost of heating their homes down in the winter, with the added benefit of being safe for the inhabitant and more environmentally friendly. Now, the simple pleasure of a warm home — that we may take for granted — is a reality for many families on the reservation. "Even though it was extremely hot outside as we were digging post holes and installing the heaters, it didn't matter because we knew we were making a difference. Our simple acts of service were going to make someone's life better," says Jordan Jones, culture team program manager. In return, the people of the Navajo Nation invited our team to participate in a traditional tribal sweat lodge, spoke of their struggles, and educated our people about their rich cultural heritage. "We were able to see life through a different lens and that is something that will stay with you forever," Jordan shares.
Meaningful connections
More than 35 years ago, CHG developed the concept of
locum tenens
, also known as traveling physicians, as a way to deliver much-needed medical care to rural areas across the country, including working with Indian Health Services to provide the Navajo Nation with doctors. Carrie Johnson, vice president of our
CompHealth
locum tenens division, reflects on the connection she saw being made by our people to our business purpose. "It was amazing for our people to connect this to our company's purpose. To see where we send our providers and experience that on a ground level was very powerful." Our people also developed connections to each other. Not knowing anyone, Missy Duarte, licensing coordinator from our
Weatherby Healthcare
division in Florida, was hesitant at first about the trip. However, from the moment she arrived in Utah to meet up with the rest of the team, her fears were put to rest and she felt like part of the family. Melissa reveals, "My wish was to add one or two people to my CHG family. I now consider every single one of them part of it."
Doing more
When you catch the service bug, it's hard to stifle — just ask Kyle Sperry, physician recruiter for CompHealth. Kyle is active in his own community and is a familiar face when it comes to volunteering. When he learned of the opportunity to help another community, he jumped at the chance. "Here, in my own community, there seems to be a solution to every problem we encounter. When we went to the Navajo Nation, even though their problems were very different than what I have experienced volunteering at home, we were still able to help with viable solutions," he conveys. "I would do it over again 100 times." At its core, our dedication to making a difference is driven by an unwavering commitment to Putting People First. Our compassion and care ripples outward and we positively impact each other, our customers, and our communities in profound ways. Check out the ways this group made a difference on their humanitarian trip in the video below.