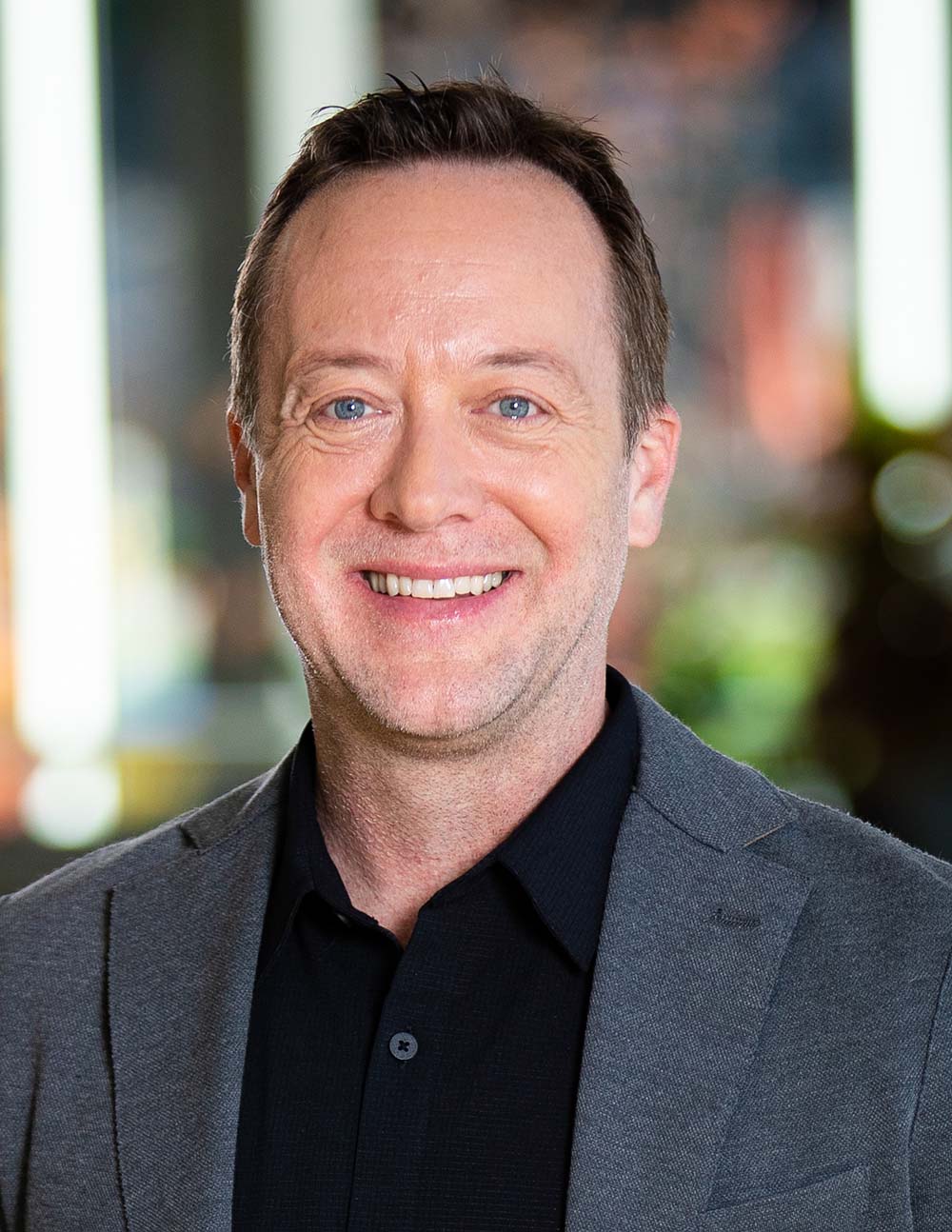 Scott Boecker (pronounced Baker) has been surfing since he was 12. To say the man loves the sport is a serious understatement. One year in college, Scott landed what for him was a dream internship. He spent the summer working for a surfing magazine in California. On his last day before returning to school, Scott went to lunch with the boss. His editor gave him some advice that still resonates. "He said, 'No matter what you do in life, have a mission,'" Scott recalls. "Know what your mission is. And don't just aimlessly move through life. Have intent."
That clicked.
Scott finished his degree in dramatic writing at New York University, all along the way telling people he was going to be a screenwriter.
He laughs as he looks back and says, "I wasn't a screenwriter! I was just a dumb kid! But I kept telling everyone what I was going to do and that helped me meet people."
Those connections paid off. He finished college and headed back to California, this time to work as a screenwriter. Mission accomplished — sort of.
The writing business didn't turn out quite like he hoped. Leading to life lesson #2: "You need to have the courage to pursue a new opportunity when it shows up and be able to recognize it," Scott said.
That's how Scott became a product manager. "When product managers create their specifications for engineers in an agile development world, what do they call them?" Scott asks. "They call them stories. As a writer, you're the one blueprinting the experience, which is very similar to the early days of product management."
His new career was off and running.
Scott believes recognizing opportunity requires constant introspection and analysis. You have to be honest with yourself and honest with the data. "You may not know where it's going to take you, and it make take you somewhere totally different," he says, "but what's worse is sitting around doing nothing."
Doing nothing is not Scott's style. "I love to learn and I'm incredibly curious and want to do new things," he says.
At each of his career junctions, Scott asks himself three questions:
Is this a challenge or industry I'm passionate about?
Is this a team I want to be part of?
Can I make a significant impact and drive real value?
"If those three things line up as yes, yes, and yes, then I'll do it and stick to it for as long as it takes," Scott says.
And that's what brought him to CHG. "I want to continue to learn, but I'm also ready as a leader and a coach to pass on what I've learned."
In the process, he's building up everyone around him and creating a better experience for our people, the customers they serve, and the patients they care for.