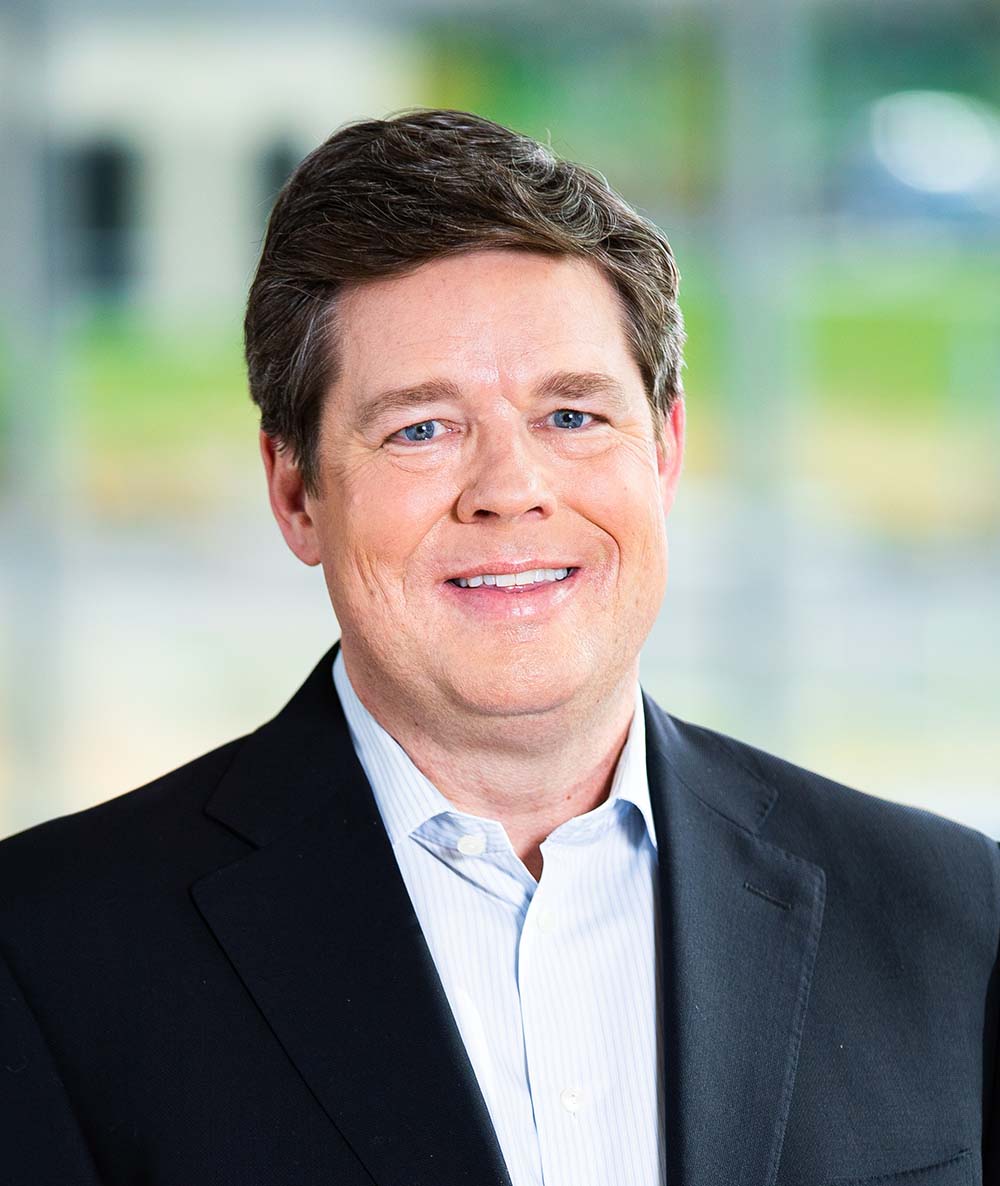 Delivering papers. Painting barns. Parking cars.
Not exactly C-suite jobs but that's Rob Millard. Born and raised in Massachusetts, Rob started his corporate climb in sixth grade when he landed a job as a paperboy. Eventually, he was promoted to the circulation department. He's not sure whether they admired his work ethic or got tired of him showing up faithfully, every day, to pick up his papers. Either way, they ended up hiring him.
As he got older, one job just wouldn't do. Every summer Rob always had two or three. In addition to the newspaper, he worked at the bookstore. Plus, he did roofing. And his goal was always the same: Work hard. Learn new skills. Treat every opportunity like a potential path to career success.
Rob headed off to college thinking he wanted a career in finance. He initially thought he wanted to head to Wall Street after graduation, but when the stock market crashed in 1987, the dream lost its luster. Deeper into his college course work, Rob realized finance held much broader opportunities. He went into accounting, becoming a CPA. After graduation, he went to work for Arthur Andersen as an auditor in the manufacturing and energy industries. A dozen years later, GE Capital came calling.
At GE Capital, Rob's specialty became commercial real estate. He routinely circled the globe for GE, working to make sure that the finance function kept pace with the rapid growth of the business. He then relocated with GE from New England to Utah to help set up and run a bank, which he served as the Chief Financial Officer of for eight years. But he kept an eye on what was happening in Silicon Valley with financial tech start-ups. What would it be like to transform banking with the innovation that was rapidly starting to transform so many other industries? He decided to find out.
Turns out it was fun, and had a successful outcome as the start-up he helped nurture was purchased and Rob was on the move once again. This time it was to CHG.
"I never dreamed I'd end up in healthcare," he says with a laugh. Rob assumed he'd stay in banking, aspiring to become the president of a small bank.
"The fact that I was willing to pivot speaks to the strength of the opportunity and the strength of the corporate culture. The culture really spoke to me."
No more bureaucracy. Plenty of opportunity. "I'm in a much better position for success long-term."
And for Rob, success isn't just about the company's bottom line. In fact, he's more invested in the success of CHG's people and their mission of bringing healthcare to millions of patients every year.
"I'm proud of the work we do — and the way we do it," Rob adds. "To me, that's what CHG's all about."