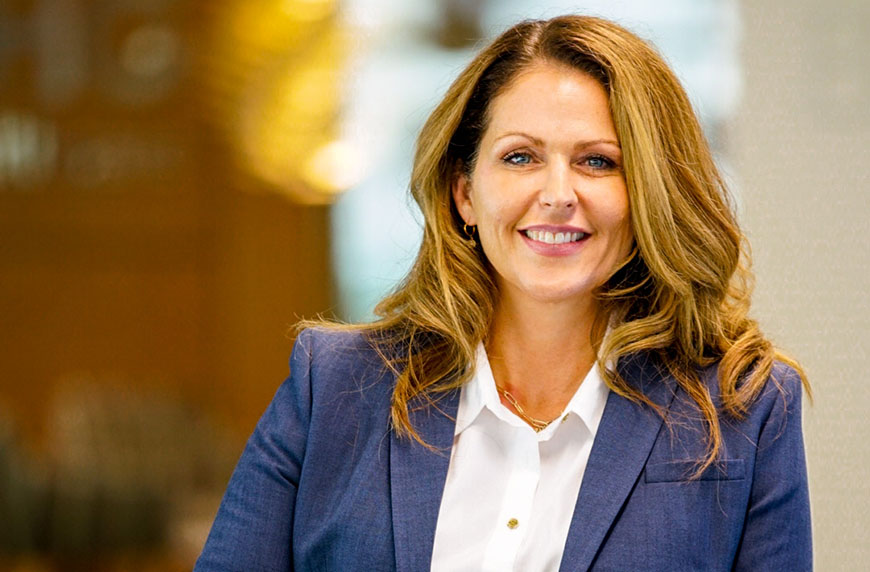 Melinda Giese, CHG Healthcare's vice president of enterprise client solutions, was named to Staffing Industry Analysts Global Power 150 - Women in Staffing list for 2021. In its seventh year, this annual list recognizes women for their achievements as well as their attempts to raise the staffing ecosystem.
According to SIA, the Global Power 150 list is not a ranking but a way to recognize women in leadership positions and to increase visibility for the important contributions these influencers have made across the industry. While those contributions and their careers have been remarkable, so have the efforts many have made in the last year to build their communities, including their DE&I initiatives. These honorees have helped to shape a $445 billion global staffing industry while paving the way for a more equitable future of work. The 2021 list includes 26 women who are being named to the list for the first time and spotlights many women for their efforts to uplift varied communities by knocking down barriers to their advancement while providing them with employment opportunities through new and tested methods.
"Through the compilation of the 2021 Global Power 150 – Women in Staffing list, we see that despite great odds, the women in our industry are actively advocating for equality in the workplace for other women, as well as historically excluded groups, by mentoring and developing training and other programs and partnerships to lift each other up," said Subadhra Sriram, Editor & Publisher, Media Products at SIA. "The progress may be slow and results yet unseen, but the first steps have been taken. And this is a huge step forward for the ecosystem as we move towards a more inclusive and diverse world of work."
Giese was recognized for her efforts to develop new ways for CHG's largest clients to more easily utilize the company's many staffing services. From identifying client pain points to transforming CHG's national accounts organizational structure into a strategic client solutions team focused on helping hospital systems meet their specific business needs, she has made huge strides in making healthcare staffing easier and more transparent. She joined CHG in 2018 and has worked in the healthcare arena for 25 years.
The full list can be viewed at 2021 Global Power 150.