"Don't be afraid of failure."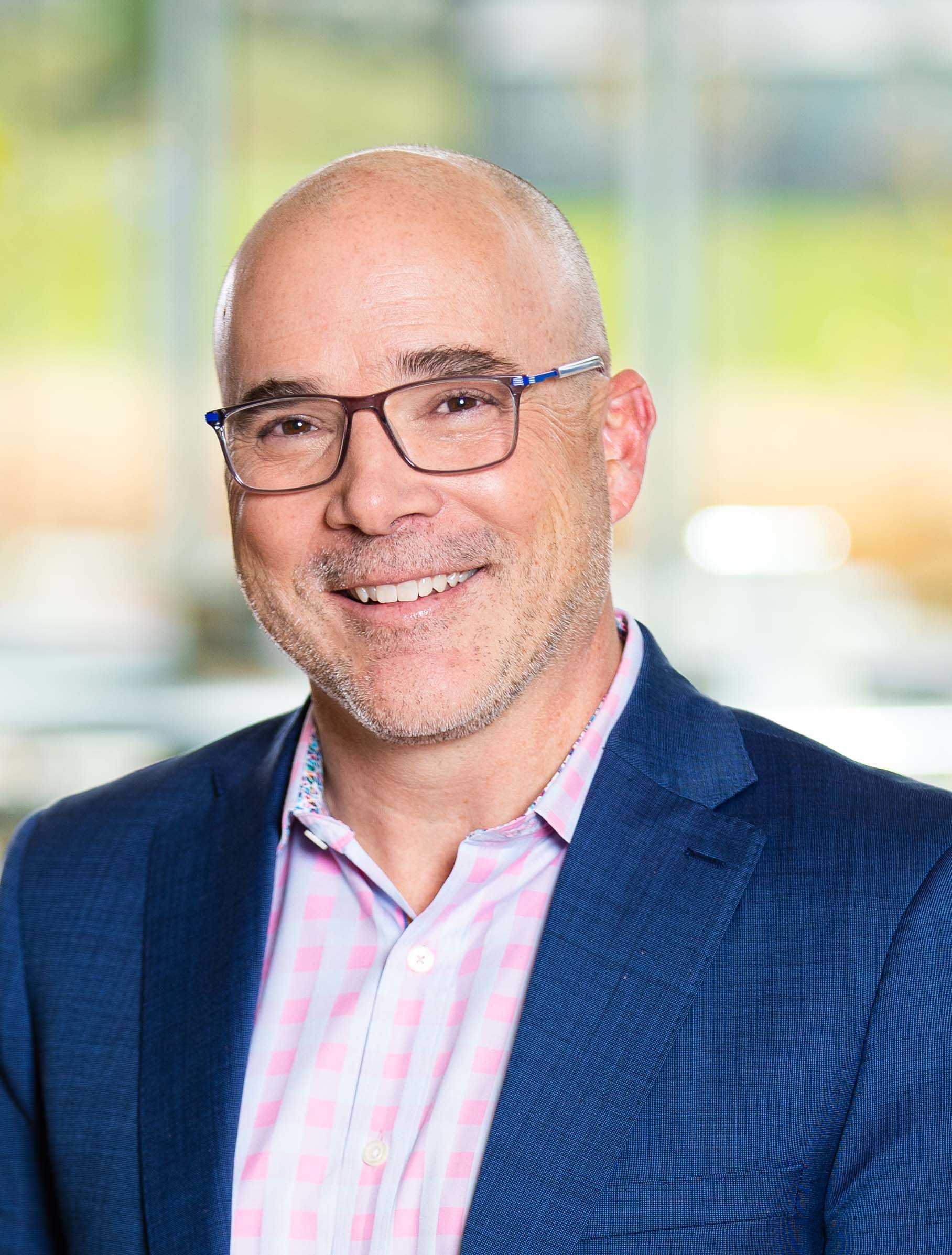 Jeff Freeman says that's the best career advice he ever received. He got it from a CHG leader who believed in him when Jeff didn't believe in himself.
Jeff was born and raised in Salt Lake City. He loved school and loved street baseball even more.
"I really didn't have any idea in high school what I wanted to do or what I wanted to be," Jeff says with a smile.
His dad was an air traffic controller, so he thought about becoming a pilot. Or maybe he could turn baseball into a profession. He even thought about joining the FBI until he realized the agency picks where you live. Scrap that.
One thing he knew for sure, he had a passion for people. Jeff decided on a career in communications and graduated from the University of Utah, ready to make his mark in public relations or marketing. He started building his career at a national recognition company headquartered in Salt Lake. When a friend at CompHealth invited Jeff to explore sales opportunities with the staffing company, he decided to make the leap.
Jeff started on the provider side of the business, recruiting orthopedic surgeons. After a few years, he moved to the client side, and then into CompHealth's leadership program. While Jeff was building his career, he was also building a family. He and his wife, Nicole, are the parents of two grown sons, one of whom is autistic with intellectual disabilities as well.
Jeff says being the parent of a special needs son has taught him patience, perspective, and authenticity.
"It's easy to get caught up in what my son, Jake, can't do or won't be able to do," he says. "Instead, we choose to focus on what Jake can do."
Jeff says he's also learned the importance of being authentic and being present — two lessons he says are especially useful in his life as a business leader. He makes a big deal out of relationships, real ones, where he can make genuine connections. That, he says, requires being comfortable with who you are.
Included in that awareness, Jeff says, is the knowledge you never have to solve a problem alone.
"Working through hard situations is about including others in the dialogue. Everybody comes at a problem with a different lens or perspective," Jeff says. "Learning from your successes, and your failures, helps you realize that you can do things you never thought of."
If he had a motto, Jeff says it would be "You've got to believe!"
"Belief is a mindset," he says. "There's really nothing you can't achieve if you believe it."
He believes in CHG's culture of Putting People First. "Our core values are key to our success as individuals and a company."