At CHG Healthcare, we embrace diversity. Diversity makes us stronger. And we're committed to creating a sense of belonging where people feel accepted, embraced, and welcomed for who they are. This is possible through mutual respect for and education of other cultures that make up the fabric of our nation and company. In honor of National Hispanic Heritage Month, Ray Meza, a senior sales leader with our CompHealth division, is sharing details about growing up Hispanic in America.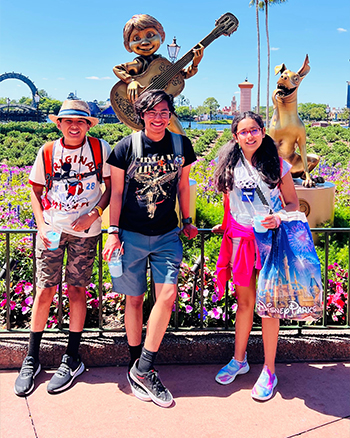 Community is everything
Nearly 20% of the United States is Hispanic or Latino. Hispanic refers to people who speak Spanish or descend from Spanish-speaking populations, while Latino refers to people who hail from Latin America.
Ray is second-generation American. His parents are originally from Guadalajara Jalisco, Mexico. He grew up in Anaheim, California, where there was a large community of Hispanic families.
He recalls, "Family gatherings were huge for me. And I don't just mean my immediate family. I'm talking aunts, uncles, cousins, their friends. In fact, you didn't RSVP. You just showed up."
It takes a village
"You weren't just influenced from your immediate family, like your mom and dad," says Ray. "If I needed someone to listen to me, or guidance — and, of course, tough love — you got that especially from your grandma. Aunts and uncles are big on giving you that. And so those are things that shaped how I grew up."
When Ray was a child, if he had a hard time with something, he says his grandma always knew what to say, or what to cook, to make it all better. He tries to pass on this important part of his culture to his children.
Ray says, "The influence from our culture, it's everything .... it's everything that I do. From how I cook, to how I approach comforting my kids. The influence is there."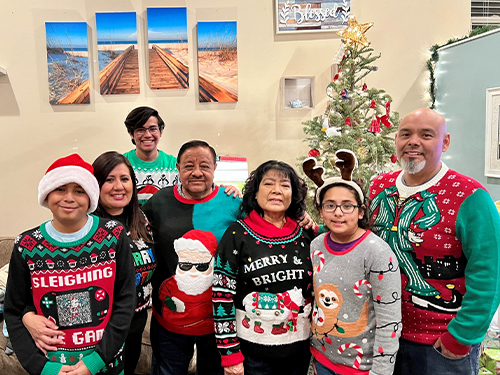 Recipes, music, and even home treatments for illness are just some pieces of his culture he loves to share with others.
"One thing you need to know about our Hispanic culture is that we have a remedy for everything. There are a lot of teas out there that I've not only recommended to my co-workers, but my kids too." He goes on to explain, "Vapor rub is huge and synonymous with our culture. It can solve anything, according to our family members."
The Hispanic and Latino cultures have influenced the U.S. in many ways — music, food, celebrations, sports, and the list goes on. Ray hopes National Hispanic Heritage Month serves as a reminder to admire and respect the culture, maybe even learn something new about it.
For him personally, Ray says the month is, "A moment to pause and reflect on how our culture has evolved."
You can hear more about Ray's experience growing up Hispanic in America in the video below.
Join CHG Healthcare, a company that embraces cultures and uniqueness among our employees. Check out our current openings at chgcareers.com.