Some assembly is always required when putting toys together — but that didn't stop the CompHealth permanent placement division in Salt Lake City from building 10 children's bicycles at a team-building activity Jan. 7.
After breaking into teams, division members went on a scavenger hunt using clues to find their half-assembled bikes, hidden somewhere within the building. Once they found their bicycles, teams competed to see who could put them together fastest — with one person on each team blindfolded.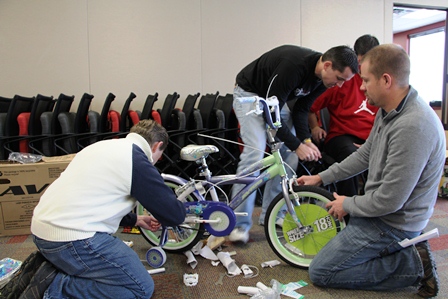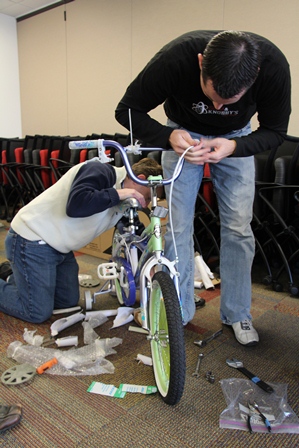 "Two of the teams had rigged clues so they were the last one to get to their bikes. And some of the bikes were easier to put together than others," shares Chelsea Blanton, administrative assistant. "This exercise taught us that despite outside factors and challenges, teamwork and your attitude can affect your ability to get the job done."
The bicycles were donated to The Christmas Box House, a local children's shelter.