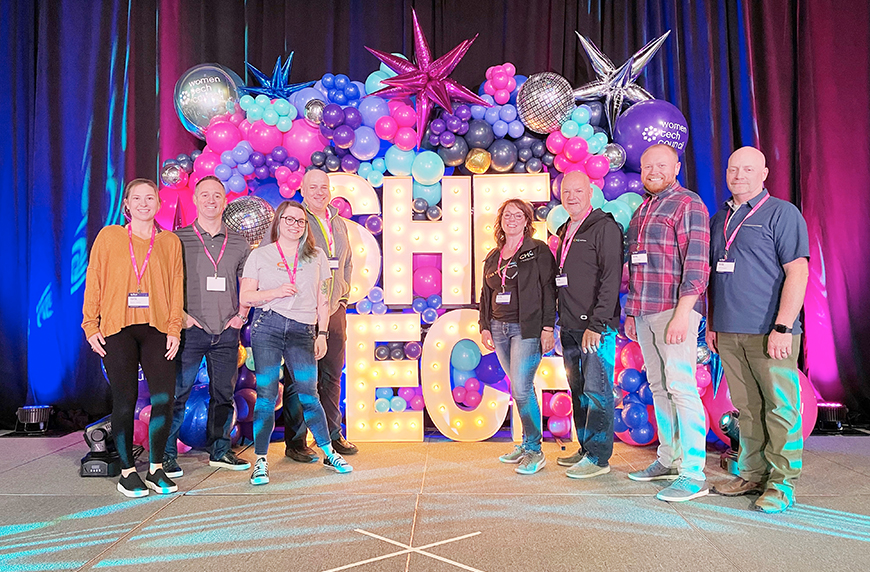 STEM (science, technology, engineering, and mathematics) is for girls. But getting them and the world around them to believe that is an obstacle we have yet to overcome. Despite girls and young women performing well (and often outperforming boys) in math and science classes, gender disparities continue to persist across the board in STEM fields. And the gender gap is widening in some of the fastest-growing jobs like engineering and computer sciences.
So, what's contributing to these disparities? There are several causes, but gender stereotypes and lack of representation are among the most significant. Moreover, these barriers create a self-perpetuating cycle if girls believe they don't belong. Breaking down these barriers isn't just important for gender equality, women bring diverse ideas, perspectives, and experiences to the table, creating a better platform for innovation and discovery. Plus, if you leave out the talents of half the population, the impact on research and development is immeasurable.
RELATED: Women Tech Council recognizes CHG Healthcare on 2022 Shatter List
Changing the conversation about STEM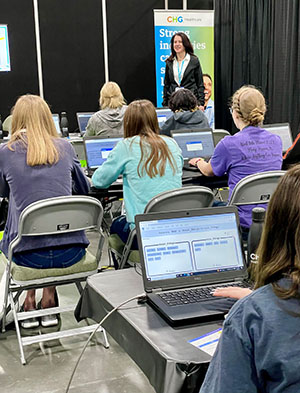 CHG employees from our digital team in Utah volunteered their time and expertise at the Women Tech Council's SheTech convention, which was held on March 1, 2022. The event hosts more than 2,000 students from schools across Utah. As the largest industry-led STEM program, SheTech aims to help high school-aged girls discover opportunities in technology, spark interest in STEM fields, and connect with role models in the industry.
During the day-long event, our people split their time between workshop and mentoring groups. The first group volunteered as mentors during the TechChallenge. In this activity, girls had a chance to work as a team — guided by industry mentors — to ideate and pitch a tech idea in front of a panel of judges.
"It was really engaging to watch these students use their personal knowledge and experience to help solve a real-world problem. I could sense that they really wanted to make a difference," says Jai Lebo, vice president of engineering at CHG.
The power of STEM role models
The second group hosted a machine-learning workshop that gave girls a hands-on experience with artificial intelligence. Nissa Farley, CHG's director of product management, took on a leadership role in planning for this part of SheTech. She was deliberate when selecting her team and the workshop concept.
"Our workshop was tailored to give girls a glimpse into the power and possibilities of machine learning," Nissa says. "We also chose women to lead this workshop, so the girls could meet and interact with women role models who work in tech."
For Nissa, having her own mentor helped pave the way for her future in the tech industry and underscores her passion to help inspire others.
"When I was growing up in rural Utah, I had no concept of what opportunities existed in tech," Nissa recalls. "And I'm not unique in that way — 95% of girls in high school report they don't know a woman in tech and don't have a female role model in the industry. I was fortunate enough to have someone in my life who recognized my talents and started me down the path in my tech career. That person changed my life, and I'm so grateful to work for a company that allows me to pay it forward. We are helping girls see the possibilities in tech so they can dream big."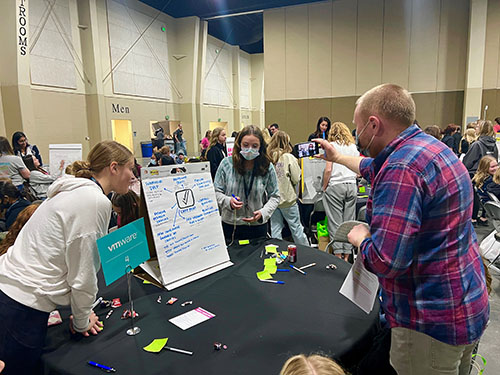 Our commitment to gender equity
CHG remains committed to empowering women in leadership and tech roles. Through volunteer opportunities like SheTech and our own company programs and development opportunities, we are taking an active role in closing the gender gap and creating a culture where women at all levels can thrive.
RELATED: Equal pay for equal work: making wage parity a reality
Interested in working for a company that promotes equal opportunity? Check out our open positions.