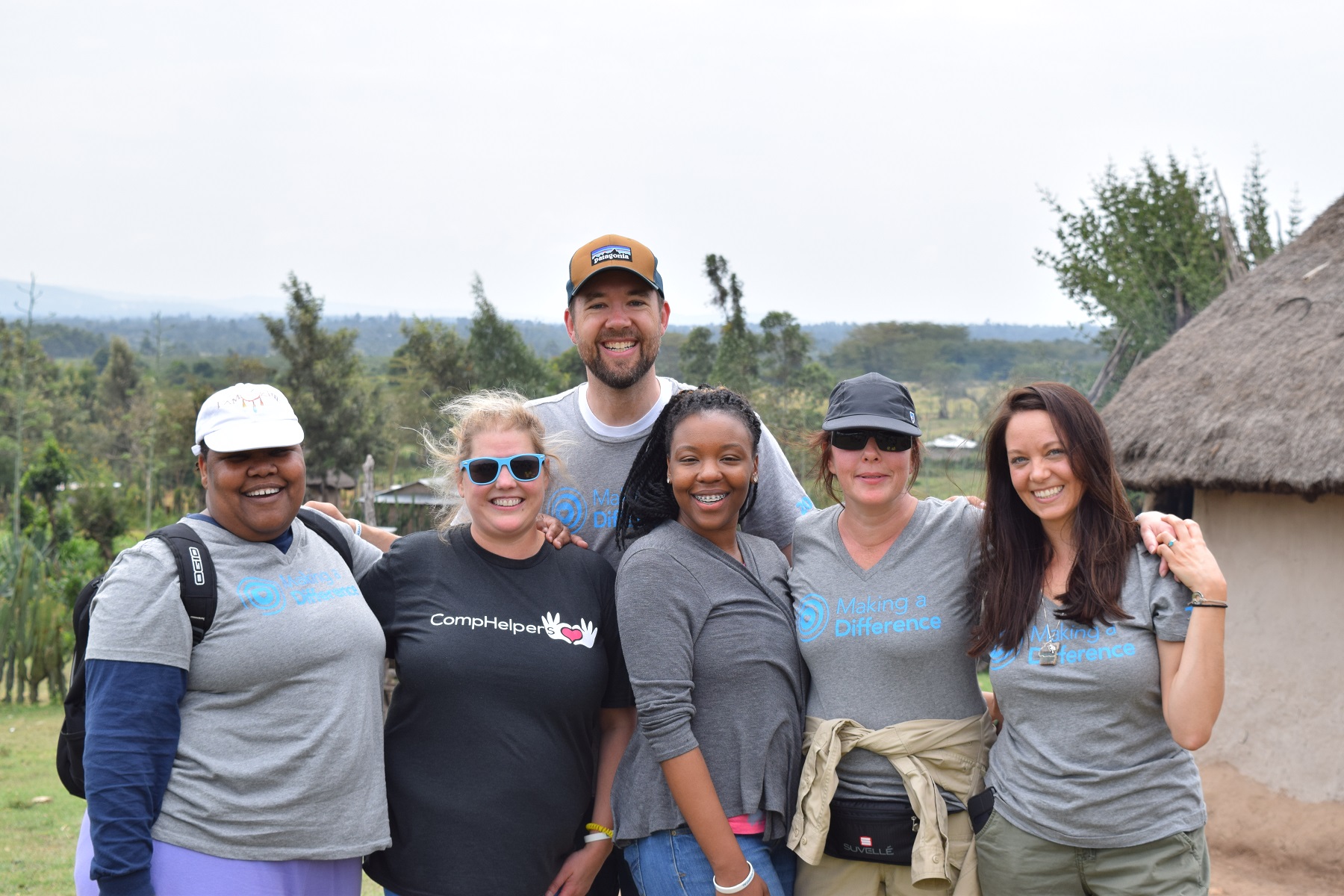 Whether it's building houses through Habitat for Humanity, organizing events to raise money for cancer research, or delivering meals to seniors through Meals on Wheels, our employees are passionate about making a difference. In 2016, we introduced our Difference Makers award program to recognize employees who live our core value of
Putting People First
by positively impacting others and serving in our communities.
Four Difference Makers
and their guests joined our CEO Scott Beck on a company-sponsored humanitarian trip to Kenya, where the group built a school for boys and learned about the Kenyan culture. This year,
six Difference Makers
and their guest went on the trip to Kenya, where they helped build a new school classroom and cafeteria. They also learned about the Kenyan culture, enjoyed a wildlife safari, and saw firsthand the impact this type of service has on the community. Here's what the Difference Makers had to say about their experience.
Callaway McKay
"This experience reiterated that you don't have to have a lot to be happy. Happiness is a choice and is not at all reflective of what you have. Also, that being kind to one another is easy to do and translates even if you don't speak the same language."
Jessica Kollman
"We had the opportunity to visit the Kisaruni Girls' Secondary School. While we were there, we had the chance to spend some one-on-one time with the girls. They asked me what my dream was. Keeping in mind these are middle school aged girls, I told them my dream was to do my part to make sure girls all over the world were given the same opportunities to succeed as they were being given. The girls gasped and said that was their dream, too! Because of that experience, I would say my biggest learning is that our future is watching and learning from us. The way we choose to live our lives matters. We have a responsibility to ensure that we are leaving behind a better world for the future generations and those who will come after us."
Courtney Williams
"My biggest learning was that nothing I am doing really matters unless it's done out of genuine love and care for the actual goal. I also learned not to "sweat the small stuff." Most of the people we met had close to nothing, yet they were very happy and so giving."
Kimberly Mosley
"It was amazing to be able to walk in the shoes of the Mamas of the village and see how these women have to go so far to get water to bring back to their homes and how they are so sweet and humble. It made me realize how much we take for granted."
Shilo Jackson
"My favorite part of the trip was the people from Kenya. They are the most loving people I have ever met. I miss the kids running down the street yelling Jambo (hello)! The adults would also stop what they were doing just to hello. I miss their smiles and the relationship they'd build with you in such a short time."
Grant Olsen
"I was drawn to the Kenyan people because of their unbridled friendliness. I've tried to bring that positive energy home with me, so I can remember to treat the people I come in contact with here as kindly as they treated me."
Check out the photos from the trip below. [new_royalslider id="3"]
Providing quality medical care
Thanks to a grant from the Making a Difference Foundation,
three of our CompHealth physicians
— Dr. Gina Bell, Dr. Adaobi Okonkwo, and Dr. Peter Kim — joined our Difference Makers in Kenya. In just three days, this team of physicians performed two surgeries, delivered five babies, and provided healthcare to women who may not have received it otherwise.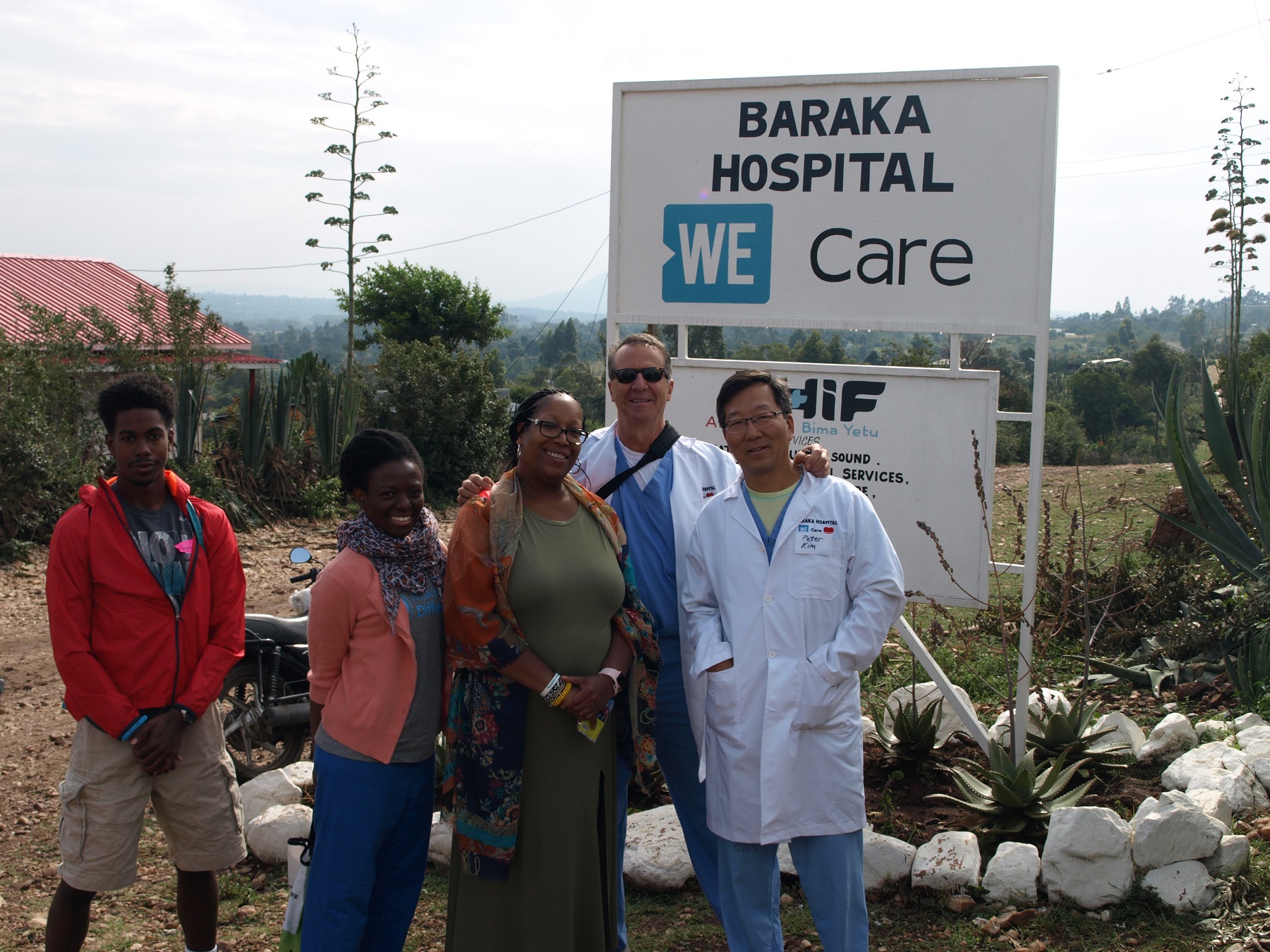 "Seeing our
CompHealth
physicians in action made me so proud," says Melissa Byington, CHG group president and the executive of this year's trip. "It was the first time in my 20-year career I've been included in rounds, watched a surgery, and really understood what a difference having the very best healthcare providers makes to patients. I left feeling inspired by our doctors and proud of our OB/GYN team for finding such great physicians to represent our company. They truly were the best of the best." Watch the video below to learn more about the impact our doctors made to the Kenyan people.