In 2013, Dennis Little, a pathologist's assistant from North Carolina, received an unexpected call.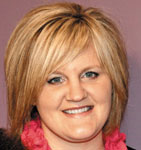 "It was Haleigh Sutherland from CompHealth," Dennis recalls.
Dennis had recently left his full-time job with plans to travel the world as a service missionary. Haleigh is a provider representative for our CompHealth division in Salt Lake City, Utah. Her call, Dennis says, was an answer to his prayers to find a way to make money and still do the international medical missions he felt drawn to.
Shared values
"By the end of our first conversation, Haleigh had me utterly convinced to get back into pathology on a traveling basis," Dennis shares.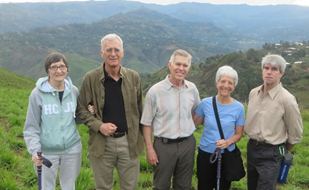 Related: What is locum tenens?
At the time, Dennis had taken one service trip to Honduras. Since then, he has traveled the globe, providing healthcare relief in multiple countries, including Nicaragua, Haiti, Costa Rica and other various places affected by disaster. In addition, each year he spends six weeks working at a hospital in Cameroon, Africa.
All this, he says, is made possible by the flexible nature of his CompHealth assignments.
"CompHealth has been able to extend their reach through the support they've given me," Dennis shares. "I really do belong to an organization that has the same mindset as I do. When Haleigh arranges and manages an assignment for me, that assignment funds my mission projects, indirectly providing healthcare and services for individuals in other countries who need them."
Making a difference together
Over the years, Haleigh and Dennis have formed a close friendship, helping each other achieve their goals and become better people.
"Since working with Dennis, it has given me a new focus as to why we do what we do at CHG," Haleigh explains. "The reason he travels is so he can help others, and I get to be a part of that."