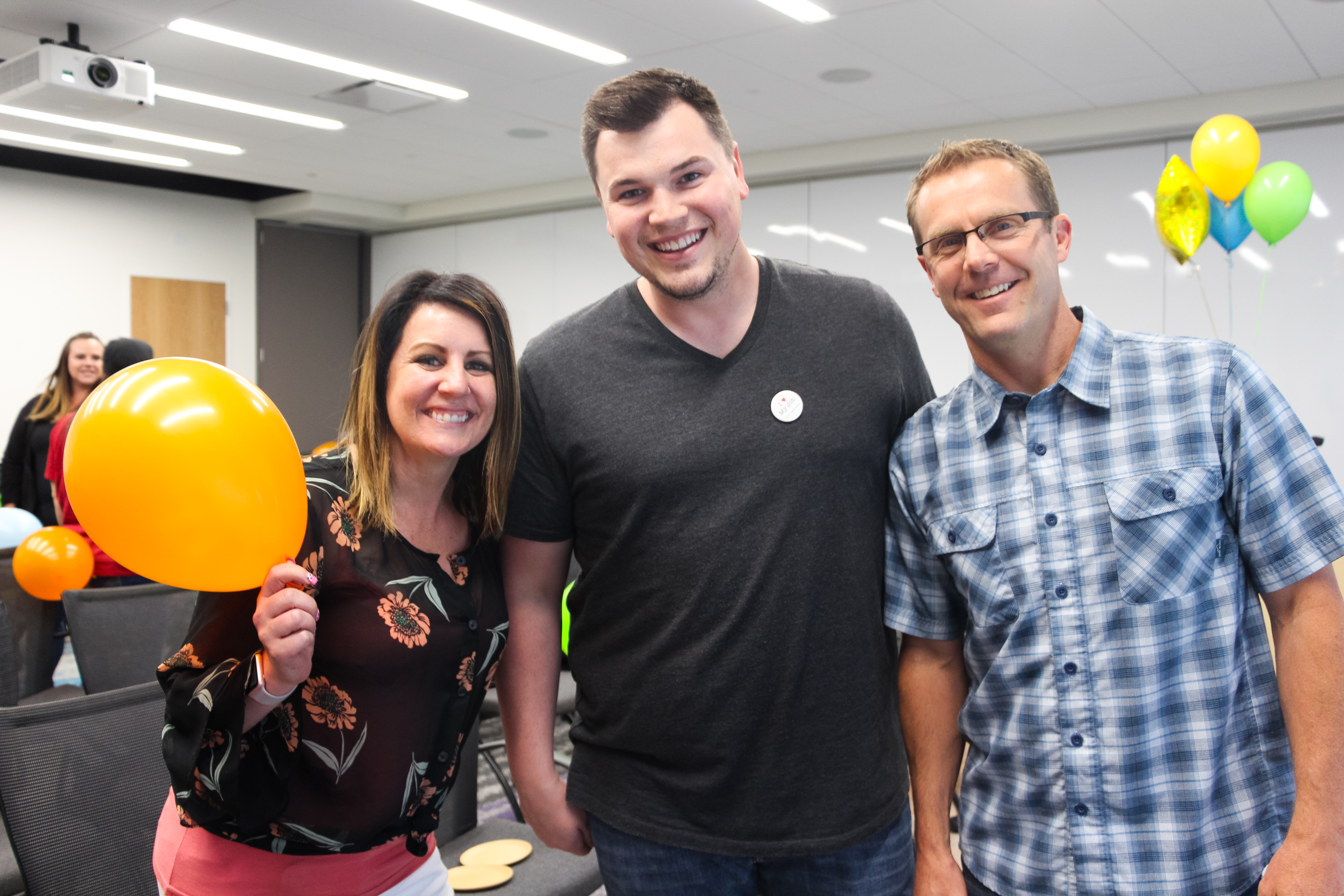 CHG Healthcare has been named one of the
2018 Best Places to Work in IT
by IDG's 
Computerworld
, ranking No. 12 in the midsize category. This is the eighth straight year CHG has been included on 
Computerworld
's list, which awards companies that keep employees engaged through compensation, training, and access to technology.
"It's a great honor to be recognized as one the Best Places to Work in IT," says 
Michael Peterson
, senior vice president of information technology at CHG Healthcare. "We know that in order to recruit and retain the best people, we need to make sure employees are not only satisfied, but feel like their job makes a real difference." CHG's Putting People First culture is the driving force behind the company's unique benefits that seek to enhance employees' work and personal lives. The company offers its people a number of unique benefits, including:
Free on-site health clinic — Employees and their families receive free healthcare, including primary care services, health coaching, and disease management, and employees can schedule appointments during work time. The clinics also dispense nearly 40 medications at no cost, including antibiotics, antivirals, and starter packs for allergies.
On-site mental health services — Counselors in the 

Salt Lake City

 and 

Florida

 health clinics provide free counseling for depression, anxiety, substance abuse and alcohol problems, stress management, and other mental health concerns.
Volunteer time off — Each employee receives eight hours of paid time off to volunteer in the community. Last year, CHG employees used 10,000 hours of volunteer time off to serve in the community, go on three humanitarian trips, and delivered more than 2,000 meals to seniors through the Meals on Wheels programs.
Free on-site fitness centers — Employees have access to an on-site gym or can participate in free fitness classes, including yoga, kickboxing, dance fitness, and meditation.
"Over the past couple of years, we've seen an already tight market for tech talent get even tighter," says Computerworld executive editor 
Ken Mingis
. "Computerworld's 2018 Best Places to Work in IT list illustrates that the companies that offer the best working environments aren't satisfied with rolling out one or two initiatives. They seek an edge in the talent marketplace through a combination of good salaries, great benefits, ready access to training, and the deployment of cutting-edge technologies. They recognize that the top tech talent can easily move to the organization that respects them best, and they are determined to be that organization."