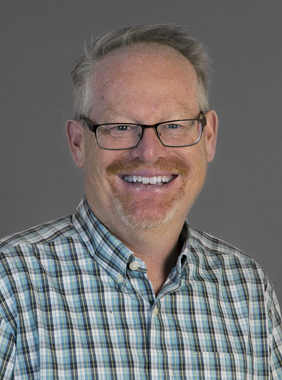 CHG Healthcare
, the nation's largest privately held healthcare staffing company, has named Kevin Ricklefs chief culture officer. In this new position, Ricklefs will lead the design and evolution of CHG's culture strategy and provide guidance and oversight of CHG's philanthropic efforts. "As one of the early adopters of workplace engagement, Kevin brings a tremendous amount of experience and expertise to this new role," says Scott Beck, CEO of CHG Healthcare. "He's been a driving force in developing and strengthening our culture over the last 18 years, and I'm excited he'll continue to play an integral role in helping us remain focused on building a great experience for our people." Ricklefs joined CHG in 1999 as the leader of the benefits team. Since then, he's held a variety of positions, including human resource director and vice president of talent management, where he helped grow the talent management team from four to more than 80 people today. Most recently, Ricklefs served as senior vice president of talent management as well as president of CHG's nonprofit organization,
Making a Difference Foundation
. "I'm grateful to be a part of CHG's culture journey," Ricklefs says. "This new role shows the company's commitment to our culture and giving our people a voice as the business continues to grow." CHG Healthcare employs more than 2,800 people in eight offices across the country, including Utah, Florida, North Carolina, Connecticut, Michigan and Oklahoma. Last year, CHG's staffing companies placed more than 14,000 medical providers across the country who served nearly 27 million patients. The company is known for its unique people-centric culture. For 10 straight years, CHG has been recognized on Fortune magazine's list of "100 Best Companies to Work For" and has been named a top workplace for women, millennials and IT professionals.