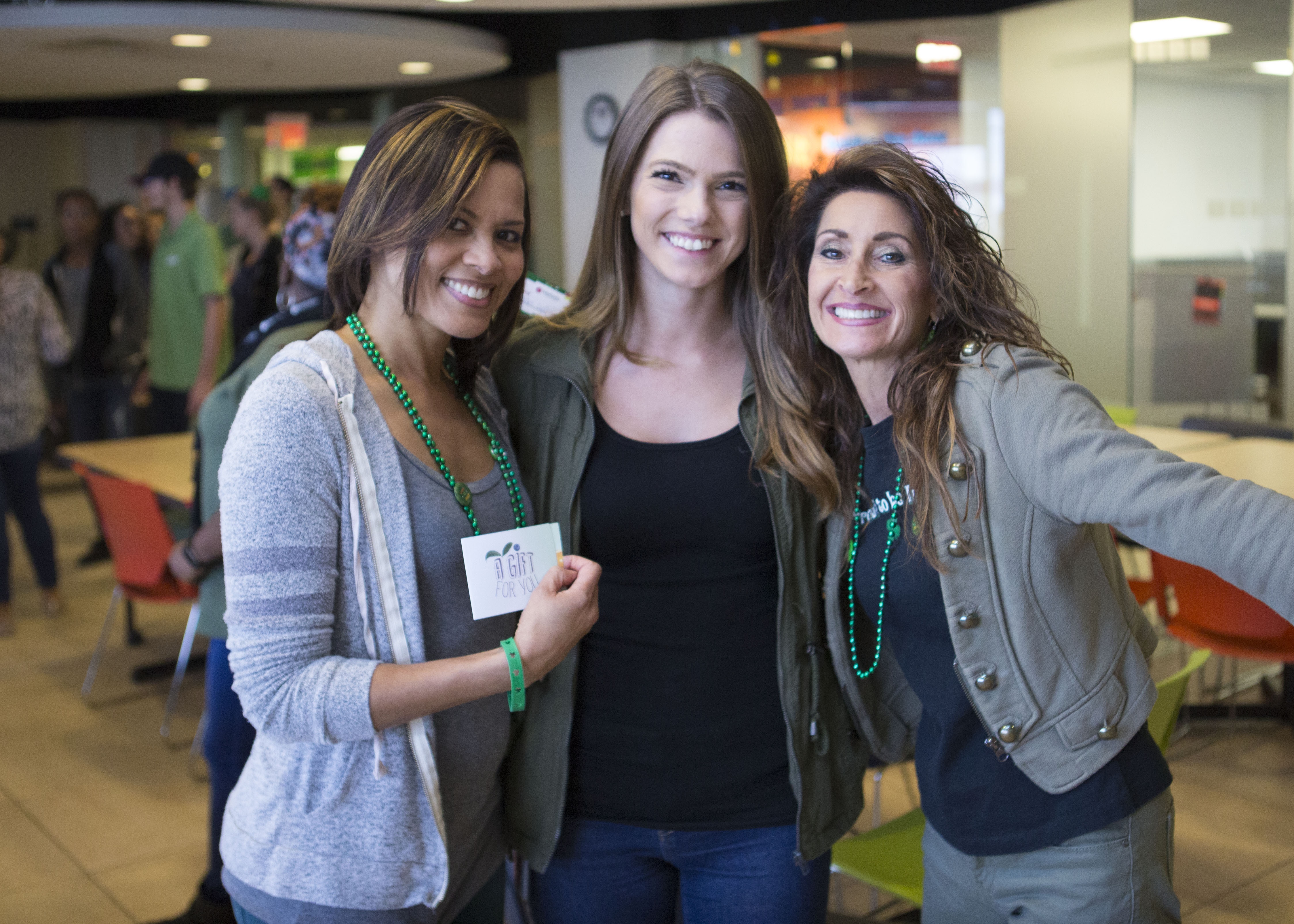 CHG Healthcare, the nation's largest privately held healthcare staffing company, was named one of Fortune magazine's
100 Best Companies to Work For
, ranking No. 69 on this year's list. This is the ninth consecutive year CHG has been recognized. "Our people are the reason CHG is consistently recognized as one of the best places to work," says Scott Beck, CEO of CHG Healthcare. "Together we have created a
Putting People First
culture that is trusting and inclusive and allows our people to thrive personally and professionally." Companies recognized on this list are ranked on comprehensive employee feedback, including surveys on culture, work-life balance, and benefits. Employees shared several reasons why CHG is a great place to work.
1. CHG offers an exciting work environment.
In August 2017, CHG opened a new 282,000-square-foot corporate headquarters in Midvale, Utah. This new location offers a wide array of perks and options, including a free onsite health clinic, gym, fun room, full-service cafeteria, and a coffee and smoothie bar. Additionally, CHG hosts more than 400 events each year, including an annual Employee Appreciation Week with activities, free food, and treats.
2. The company prioritizes and embraces inclusivity.
CHG seeks to provide a respectful and welcoming environment and encourages employees to be considerate of each other. The company's commitment to inclusivity promotes diverse ideas and thinking and allows all employees to feel comfortable and respected at work.
3. Working parents and flexible schedules are welcome at CHG.
Nearly half of CHG's employees are working parents striving to balance home and work life. In addition to perks like the onsite health clinic and gym, the company provides benefits to help accommodate busy lifestyles like telecommuting and flexible scheduling.
4. Employees are trained, trusted, and empowered to succeed.
CHG focuses on giving employees the resources and equipment necessary to accomplish their personal and professional goals. From newcomers to long-time veterans, employees have access to a variety of training programs and advancement opportunities within the organization.
5. CHG makes a difference in the community.
CHG gives employees eight hours of paid volunteer time off to serve a cause they are passionate about. The company also provides team volunteer opportunities and hosts a fundraising week, where just last year, the company raised more than $650,000 for United Way and other local charities. Over the last couple of years, CHG expanded its volunteer efforts to include communities around the world by offering employees the opportunity to participate in company-subsidized humanitarian trips, including trips to
Kenya
,
Navajo Nation
in Arizona, and
Mexico
.
6. Every employee's voice is heard.
Creating open and transparent communication is a primary focus at CHG. Along with an annual survey, company leadership visits each office to discuss corporate goals and results and solicit input from all employees. CHG utilizes the feedback to make changes, adopt new programs and improve environments. In 2017, CHG was listed as one of People Magazine's
Companies that Care
, one of
America's Best Employers
by Forbes, and as a top workplace for
women
,
millennials
,
Generation Z
and
IT workers
, among others. CHG and its brands were recognized as top companies in
Utah
,
Connecticut
,
Oklahoma
and
Florida
. Last year, CHG's healthcare staffing companies placed more than 14,000 medical providers across the country who served nearly 27 million patients. The company employs more than 2,600 people in eight offices across the country, including Utah, Florida, North Carolina, Connecticut, Michigan, and Oklahoma.
About CHG Healthcare Services
Founded in 1979, CHG Healthcare is a leader in healthcare staffing and the nation's largest provider of locum tenens services. Through its trusted brands — 
CompHealth
, 
Weatherby Healthcare
, 
RNnetwork
, 
Foundation Medical Staffing
 and 
Global Medical Staffing
 — the company provides temporary and permanent placement of physicians, allied health professionals and nurses to healthcare facilities across America. CHG prides itself on having a values-driven culture that focuses on Putting People First. The company is known for its award-winning culture and benefits and has been named one of Fortune magazine's "100 Best Companies to Work For" each of the past nine years. To learn more about CHG's workplace culture, visit 
www.chghealthcare.com
.​​
Media Contact
Spencer Sutherland Public Relations, CHG Healthcare 801.930.3876
spencer.sutherland@chghealthcare.com