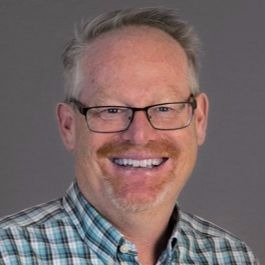 CHG Healthcare's chief culture officer, Kevin Ricklefs, was featured recently on Recrutier.com. In his article, "Recession? No Sweat. Here's How to Create a Culture to Withstand Economic Downturns," Kevin shares four ways companies can build strong cultures despite economic storms.
Using the 2008 recession as his example, Kevin shares how CHG's employees helped the company avoid layoffs and earn a modest profit.
"CHG's defining core value is putting people first," he writes, "and we would not sacrifice that just because times were tough. CHG was able to save jobs and help employees by being transparent, creative, and fearless."
Kevin notes, "No one looks forward to an economic downturn, but when people pull together to create solutions, companies empower them to take ownership and build deeper, more meaningful relationships with their coworkers. Plus, this course of action shows employees that core values are more than just a poster on the wall — they are what the company lives by."
CHG has been recognized on Fortune magazine's list of "100 Best Companies to Work For" for 11 consecutive years.
Read Kevin's entire article here.