To cap off A/R Week on Sept. 23, the CHG accounts receivable team played Rock Band together and even had a few special visitors -- the '70s rock band KISS!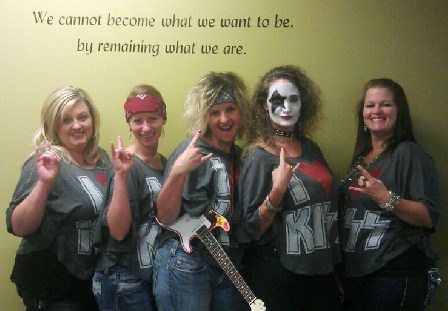 Members of the "band" -- Lorna Blake, Megan Duncan, Deidra Soper, Alyce Motzkus and Angela Brown -- and other A/R team members enjoyed rocking out to many songs together, including "Total Eclipse of the Heart" and "Livin' On a Prayer."
Check out a clip of KISS, along with other A/R team members, playing Rock Band below!