As you probably noticed in the recent pizza-eating contest story, the Salt Lake office celebrated its annual United Way Week Sept. 4-7! Check out photos from some of the week's other events — the proceeds of which benefited the United Way of Salt Lake.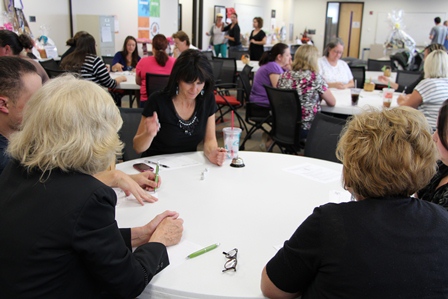 Bunco: Employees played Bunco, a competitive game of chance, for the chance to win gift cards up to $100!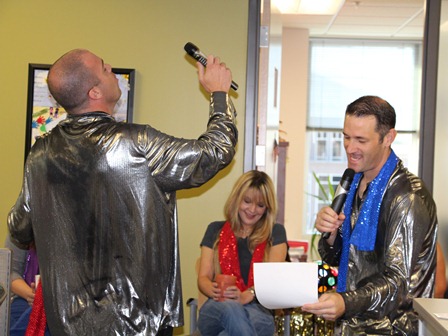 The Two Steves' singing telegrams: The Two Steves took a break from their 2012 tour to serenade teams throughout CHG. Participants received a personalized singing telegram, a sequined scarf worn by one of The Two Steves and a band tour T-shirt.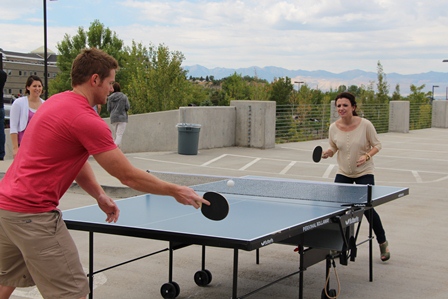 Ping pong tournament and food truck sales: While employees competed for the coveted ping pong championship title (along with a $50 prize), local food trucks So Cupcake, Submarino's and Chow Truck visited the office at lunchtime.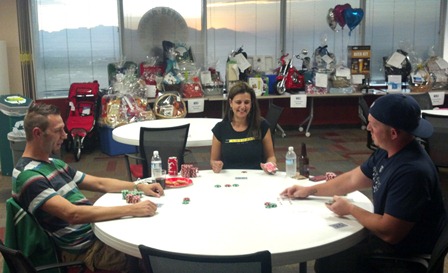 Texas Hold 'Em: Employees tried their hand at poker in the hopes of securing the $100 grand prize.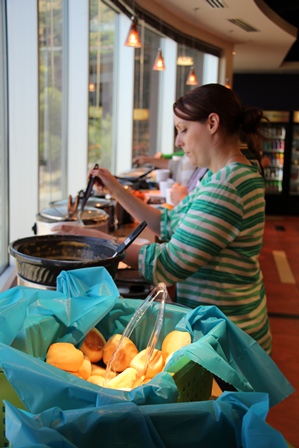 Soup and bake sale: Cups of homemade soup, grilled cheese sandwiches and a variety of cookies, cupcakes and other baked goods were purchased and devoured in just under an hour.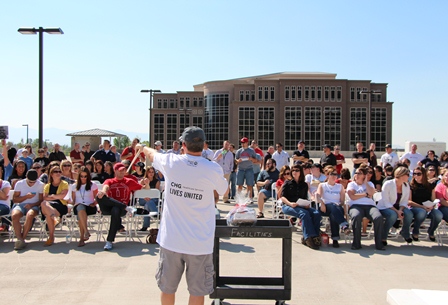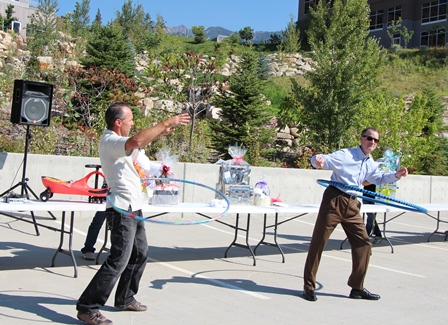 Live auction and hula hoop contest: Employees bid on bicycles, children's toys, cooking supplies, electronics, airline tickets and more at the live auction — and vice president of IT Mike Peterson won the executive hula hoop contest!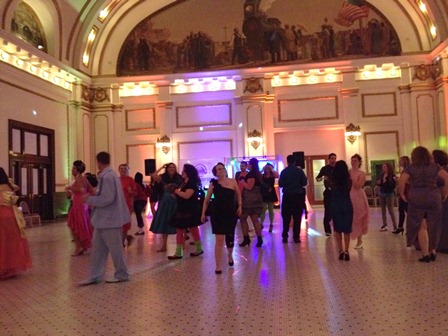 United Way Week Prom: Hundreds of CHG employees and their friends and family attended the '80s-themed prom, held at the Grand Hall in downtown Salt Lake City on Saturday, Sept. 8.
Stay tuned for a video recap of Salt Lake's United Way Week coming soon!