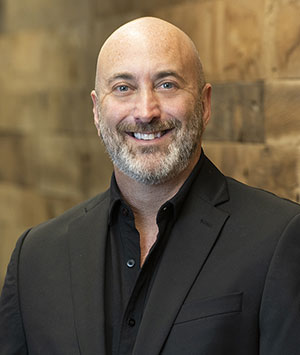 "I believe in grit."
If Bill Heller had a mantra, that would probably be it.
Born in Pennsylvania, Bill's parents divorced when he was young, and he moved to Florida with his mother. He grew up in his grandparent's home and watched as his mother worked three jobs to help provide for the family.
Despite the distance, he stayed close to his father — an entrepreneur who ran a commercial lighting business. His father had hoped Bill would return to Pennsylvania and take over the business. But Bill had other plans.
After three years in college and a lot of angst about what he did want to do, Bill eventually decided on healthcare administration.
"Going to work in a factory just wasn't something I knew I was going to be passionate about," he says. "I figured I wanted to be a businessman but focus on healthcare."
He changed colleges and pursued his studies with renewed determination. Then, just before graduation, his dad died. Bill was devastated but determined. "I wanted to live up to the potential that my dad saw in me."
RELATED: Bill Heller named to the Staffing 100 list
He graduated and started his career with a health insurance company. When the company owner bought a nursing staffing company, Bill joined him there. And when the owner sold that company, Bill went to work for a staffing competitor. Then a colleague convinced him to join Weatherby Healthcare. That turned his life and his leadership style upside down.
"Coming here helped me see a different way to lead. You can be authentic and vulnerable and empathetic," he says. And he is.
"Sometime in my mid 40s I learned the beauty of misfortune and failure," Bill says. "There's beauty in the struggle. It's so hard but there's something beautiful and significant about it. It's like, 'Yeah, this stinks and this is hard but, man, am I learning some good life lessons.'"
"I think about the mistakes I've made and sometimes I say, 'I really screwed that one up but I'm not going to make the same mistake again.'"
If you're looking for a lesson in leadership, Bill won't tell you what to do. Instead, he'll share an experience from his own career, including his mistakes. He thinks people get more out of experiential learning than a lecture. But he's not afraid to pass on tough feedback when it's needed.
"You've got to own your own career," he says, "and if you really want to do that, you've got to seek really good developmental feedback — and own it."
"I believe grit, desire, and passion will take you further than anything," he says. "If you want something bad enough, most of the time if you're willing to sacrifice, there's a way to get there."
Check out these articles by Bill