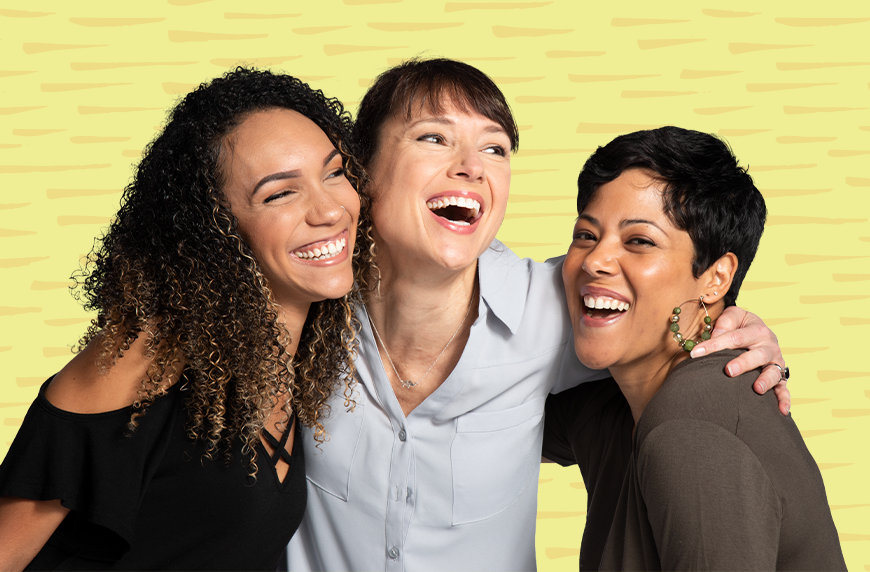 We truly believe in putting people first at CHG Healthcare — it's our defining core value — and that includes putting candidates first! Whether you've interviewed with CHG before (and haven't landed your dream job) or you're doing your homework before applying for the first time, here are the resume tips and job interview tips you need to know to get hired at CHG Healthcare.
Resume tips that will help you stand out
Our recruiters review a lot of resumes for various open positions at CHG, so your first step in scoring a job interview is to craft a well-written, organized resume. Start with the basics:
Write a summary that explains your career objective (if you're new to the workforce) or briefly describe your past work experience (if you're a seasoned professional).
List the applicable jobs you've held in reverse chronological order, starting with the most recent position. Include the month and year you started and ended each position (this helps recruiters to gauge your longevity as an employee).
Highlight your achievements for each job. What did you accomplish that you're particularly proud of?
Include any education, including degrees and certifications you've earned that are relevant to the job you're applying for.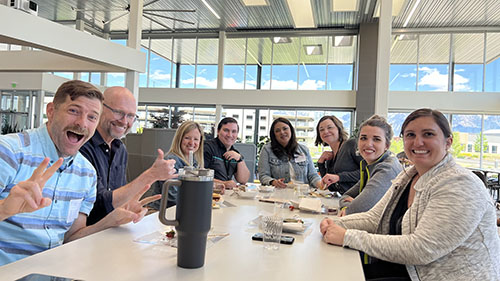 Next, focus on showcasing relevant abilities that match the job you want. Recruiters are looking for candidates with both traits and skills that will help them succeed in different positions. Here are a few examples:
Sales roles
Traits: Competitive, driven, and willing to work in a fast-paced environment
Skills: Experience with complex sales cycles and sourcing your own clients
Learn more: An overview of the different sales jobs at CHG
Support roles
Traits: Attention to detail and motivated to manage your own work
Skills: Specific education or experience that meets the hiring manager's job description
How our jobs compare: What makes CHG unique among large companies
Leadership roles
Traits: Coaching ability with the desire to help other people grow
Skills: Previous experience leading and developing a team in a hybrid environment (both on-site and remote employees)
Remember to only list abilities you actually have. A large skills section on a resume can backfire, especially if you aren't truly proficient in an area.
Consider including intangible traits like empathy, honesty, and positivity on your resume as well.
Once you've put all the sections together, follow these resume tips and best practices to make it stand out:
Triple check for spelling and grammatical errors. Nothing hurts your credibility as a "detail-oriented" person more than a typo on your resume. Read the entire document out loud to yourself to ensure it's as polished as possible and ask someone to proofread it for you.
Make it scannable. Use bullet points whenever possible rather than large blocks of text, which are hard to read and can make the recruiter lose interest.
Keep it simple. Only include information that adds value to your resume. Don't include hobbies or interests (unless they relate to the position), and avoid company-specific jargon.
Use active verbs and numbers. In your experience section, begin each bullet point with a word that describes what you did for each role, like managed, created, or developed, and then include output and results wherever possible. For example, you could include how many calls per day you averaged or how much revenue you generated for the business.
Only provide references if the recruiter asks for them. You have a limited amount of space on your resume, so create a separate document for professional and personal references and their contact information.
One last thing: CHG doesn't require cover letters, so don't worry about creating one!

Job interview tips that will help you make an impression
Frantically skimming the website for company details in the lobby before you meet with the sales manager is not on the "how to get hired at CHG" list. If you want to wow your potential boss, it's important to spend some time preparing for your interview. These job interview tips will help.
Do your homework
Understand how CHG's business model works (hint: knowing what locum tenens means is important), whether you'll be talking directly with healthcare providers or working with the people who do. Become familiar with the company culture through our blog, and check out our Facebook, Twitter, Instagram, and LinkedIn pages to get a feel for those who already work here and those we serve.
Dress to impress in your job interview
In an era where virtual interviewing has become the norm, it's easy to be too casual when you're interviewing. Dress professionally, whether you're meeting the hiring manager virtually or in person. You'll make a better first impression and also show that you're serious about getting hired at CHG.
Minimize distractions
Leave your phone in your pocket or bag so you won't be tempted to look at it during an interview or become agitated when a text or call comes through. If you can, set it to "do not disturb" or silence notifications for 30 minutes so you can focus on answering interview questions.
Practice the STAR method
CHG's recruiters look for candidates who can effectively answer questions asked in job interviews using the STAR method:
Situation: Describe a specific event from a previous job or relevant volunteer opportunity and provide enough detail for the interviewer to understand
Task: Explain the goal you were trying to achieve
Action: List the specific steps you took and your contributions to the goal rather than explaining what your team or company did
Result: Tell the interviewer what happened as a result of your actions, including what you accomplished and what you learned, and focus on positive results more than negative ones

Answering questions with this method takes practice, so try it out by considering how you'd respond to these three common interview questions:
Can you tell me about a time when you disagreed with a coworker?
Will you describe a project you completed that you're really proud of?
Can you share a situation where you had to make a quick decision?
Be confident during your job interview
Once you're meeting the hiring manager or a team of coworkers for the first time, it's important to show you have the right skill set, values, and culture fit to be successful working at CHG. Here are a few ways to do that.
Demonstrate a commitment to CHG's core values
We've already talked about CHG's emphasis on Putting People First, which includes being respectful of others and taking care of your community and your coworkers. CHG has four other core values recruiters consider when evaluating candidates for open positions:
Continuous Improvement: Do you look for ways to polish your skills, simplify processes, collaborate more effectively with others, and respond well to feedback?
Integrity and Ethics: Are you honest in all interactions, and do you strive to be transparent and trustworthy and to hold yourself and others accountable?
Quality and Professionalism: Is your work error free and as high quality as possible, and do others trust you to submit projects that meet clients' needs and fulfill all requirements?
Growth: Have you set ambitious goals for yourself, are you committed to helping the company succeed, and can you share strategies and techniques with others to help everyone grow and improve?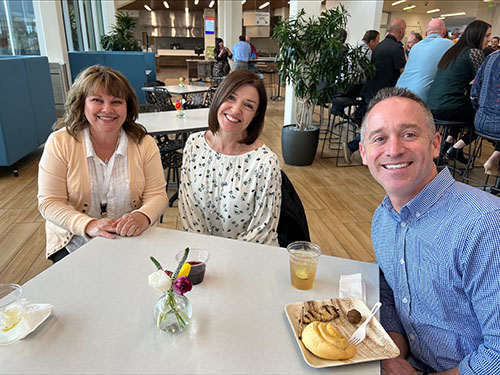 Along with these characteristics, recruiters look for applicants who are:
Coachable
Passionate (especially about making a difference in healthcare and in local communities)
Committed to progressing within the company
Explain the traits that have helped you be successful in other positions
Our recruiters recognize that employees come from diverse backgrounds. Most people who start work at CHG don't have experience staffing healthcare providers and only recently discovered that locum tenens is Latin for "one holding a place." That's OK! We're looking for people who can demonstrate:
Consistency. Do you have a strong work ethic? If you are in a sales role, are you willing to call, text, and email healthcare providers throughout the day?
Altruism. Because CHG strives to make a difference in communities around the world by placing healthcare providers in underserved areas, we look for people who also demonstrate this commitment to serving others.
Trust. Putting People First is about focusing on your coworkers and teams but also about prioritizing the clients you work with. CHG employees are successful when they create partnerships.

If at first you don't succeed, try, try again
CHG's hiring process is competitive, so you may not land a job with us the first time you apply — and you may not even land the job you applied for! Garrett Wolfe, who is now a business intelligence analyst, applied at CHG seven years ago for that same position. When he didn't get the job and a recruiter suggested he try working in sales instead, Garrett took the challenge. After working in sales for a while, he moved to a role in CHG's finance division before accepting his current position.

CHG Healthcare is a great place to work, and we want to hire great people. Follow these resume tips and job interview tips to make sure your best qualities shine through. We're excited to meet you when you get hired at CHG.
Interested in joining the CHG Healthcare family? Check out our current openings!