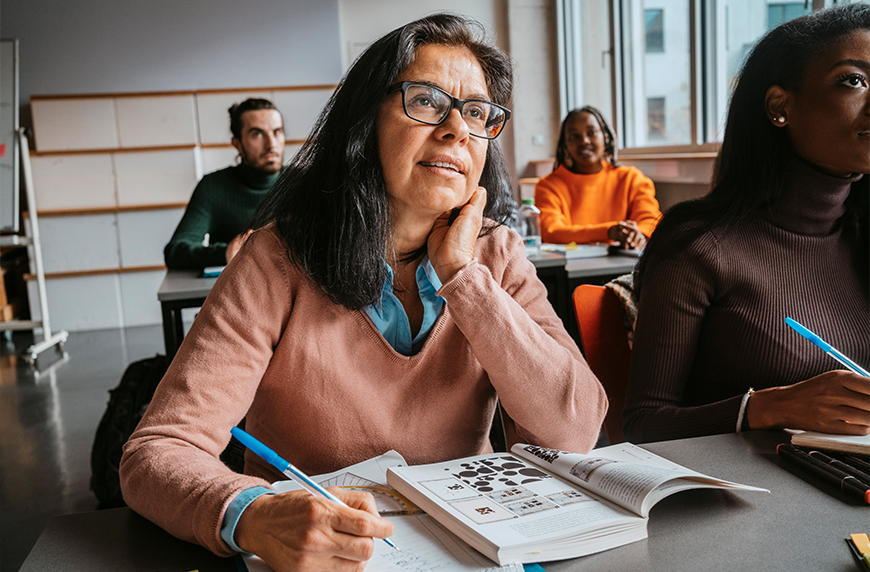 In early May, Children's Hospital Colorado (CHC) announced new "comprehensive, accessible education opportunities" for its team, which is comprised of more than 3,000 pediatric specialists and more than 5,000 full-time employees. It's the first pediatric hospital system to offer debt-free education to "benefits-eligible team members," the company said in a statement.
Betsy Rodriguez, the health system's chief human resources officer, said Children's Colorado would be investing in team members "and supporting their individual potential." Children's Colorado is partnering with Denver-based Guild, a social impact company, to offer these education opportunities.
Guild has seventy-five programs with twenty-five learning providers "for undergraduate and graduate degrees, high school completion, college prep, English language learning and certificates," the statement reports. The offer was warmly received by employees, nearly 25 percent of whom created an account during the first week of the new benefit launch.
Also around that time, another workforce education provider, EdAssist by Bright Horizons, announced the companies featured in this year's "Smartest Employer Spotlight." The announcement explained, "The employers in this spotlight offer the most comprehensive and effective education assistance programs and have added additional benefits this year. These benefits are both accessible and affordable for their entire workforce and include free, or no cost, degrees, career pathways and student loan repayment, to further support their employees' education and career advancement."
Among the featured employers was Memorial Hermann Health System in Houston, which consists of one academic medical center partner, and the rest are community hospitals. They achieved a 95 percent retention rate for student loan participants and an 87 percent retention rate for first-year nurses in 2020.
The health system's director of benefits, John Eshelman, says the company's tuition reimbursement program has been in effect for more than fifteen years and that Memorial Hermann has been partners with EdAssist for a decade.
Employee and Employer Win Big with Education
"We want to help you better your education, because that will also benefit the company," Eshelman says. "The program will cover an associate's to a doctoral degree, an MBA, or a PharmD."
Eshelman also notes that Section 127 of the Internal Revenue Code allows employers to provide tax-free payments of up to $5,250 per year to eligible employees for those qualified educational expenses. The employee can also exclude those payments from their reported income.
Once an employee gives the health system two years of work beyond the point when tuition was paid, that employee is free to leave, Eshelman says. "If you leave right after you obtain your degree, we ask that you repay the last two years of tuition assistance provided."
Eshelman says Memorial Hermann also announced just recently that it will ease up-front payment requirements for tuition for undergraduate associates or Bachelor of Arts candidates. Among the system's 29,000 employees, he says 5 percent are using tuition reimbursement, but he hopes the recent move will encourage more people to do so, as "it takes down one extra barrier."
Student Loan Reimbursement a Welcome Benefit
The company introduced a student loan reimbursement program in 2015, and Eshelman points out that they're one of the few healthcare systems offering such a program in the U.S. "For anyone who's earned a degree within the last five years and has student loans, we help them pay them back. If it's nonclinical, we pay $200 a month, and if it's clinical, we pay $400, for a total lifetime limit of $20,000."
Eshelman says Memorial Hermann is always looking for ways to address the current nursing shortage. "It's definitely been a big challenge, and we've approached it in many different ways, especially the mental wellness aspects of it—we've put new benefits around that," he points out. "We think about how we can build our pipeline and retain the nurses we have."
He says the healthcare recruiting landscape is "very competitive here in Houston, with lots of places to work. We try to stay agile and have programs that will help move the needle. We know shortages are not going away."
This article first appeared on Health eCareers. Reprinted with permission.