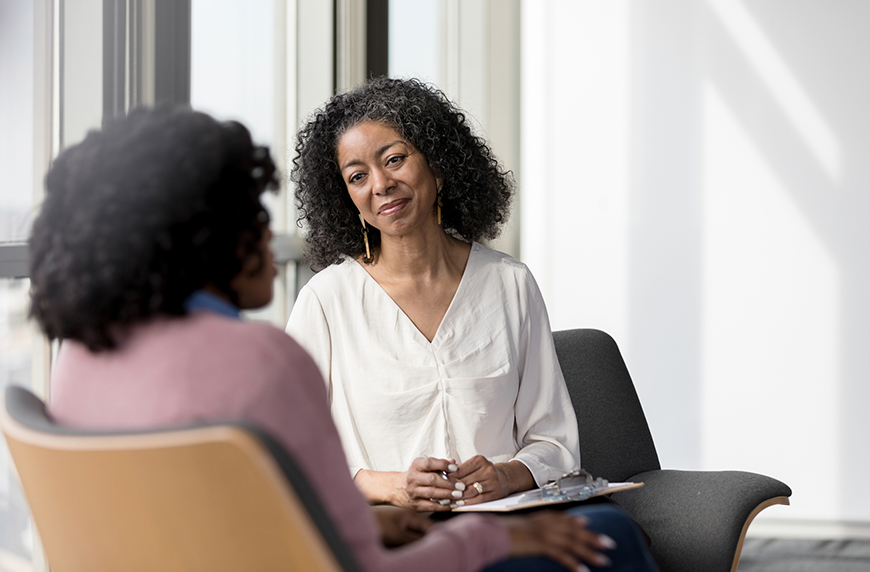 It's no secret that recruiting psychiatrists is a challenge. And to exacerbate this staffing challenge, there's been a massive 25% increase in the prevalence of anxiety and depression, resulting in a critical need for mental healthcare services. Compounding this problem, nearly 50% of physicians changed jobs during the pandemic.
Yet despite the growing need for treatment, many regions of the United States have no practicing psychiatrists at all. Whether you're looking for a permanent psychiatrist for your facility or need a locums provider to fill in a service gap, you can be more successful in recruiting this high-demand specialty by making the opportunity as attractive as possible and moving quickly through the hiring process.
What psychiatrists are looking for
Demand for psychiatrists is strong and will continue to grow. With so much competition, you can make your facility more attractive to candidates when you understand what they're looking for in a new position.
1. Salary
Average psychiatrist salaries are increasing, and facilities have had to adapt by raising compensation significantly, says Kyle Birdsall, a psychiatry placing manager for CompHealth. "There's such a need for psychiatrists everywhere that if they don't make these salary adjustments, they're going to lose out on the doctors," he says of healthcare organizations.
Even if you're not able to offer a higher annual salary, there are other ways to attract candidates, says Birdsall. "Some of our clients, especially in rural areas, are starting to offer a sign-on bonus tied to a five-year term. That incentivizes doctors to sign on early, sign a five-year contract, and gives them a huge amount of money up front."
2. Location
Where psychiatrists want to work is changing, says Birdsall. "Pre-COVID, everyone wanted to be in Manhattan, Miami, LA. Now we're starting to get psychiatrists more geared towards where family is located. It's a transition out of metro areas and more into suburban and rural areas," he says. This is good news for facilities in rural areas who have had trouble recruiting psychiatrists in the past.
3. Schedule flexibility
Aside from salary, psychiatrists are looking for positions that offer them greater flexibility in their schedule. Birdsall says he sees a lot of psychiatrists who want flex schedules: "seven on, seven off, or four tens, three twelves. Anything to shorten their commuting time."
Offering telehealth opportunities is another way to provide flexibility and attract more candidates. "A lot of psychiatrists like the flexibility to work from home and just login from their office," says Birdsall.
Additionally, these options also aligns with what those physicians who changed jobs cited as the reason: they're looking for a better work/life balance.
Move quickly when evaluating candidates
In order to be successful when recruiting, it's essential to move quickly. "The ones who are successful get a phone interview set up within 24 – 48 hours, immediately move to a Zoom or onsite interview, and can roll out an offer within a week's time," says Birdsall, adding that facilities who take too much time typically lose out on candidates.
One way to speed up the process, advises Richard Montoya, a director on CompHealth's psychiatry team, is to have a standard contract ready for candidates. This also allows them to review it early in the process, leaving time to address questions or make changes. Birdsall adds that organizations with simpler contracts can typically move faster and be more flexible with candidate requests.
Another key to moving quickly is to keep all your top candidates in play, instead of focusing on just one. "This is an extremely competitive market," says Montoya. "We've had at least two situations recently where they fixated on one provider. They took too long and the ones in the wings found other opportunities, and then nothing panned out with the original provider they were interested in." Keeping all candidates in play means you have other options if your first pick doesn't work out.
Fill the gap with a locums
One way to meet the demand for services while you're conducting a candidate search is to bring on a locum tenens psychiatrist. It's often the best way to ensure coverage while you are recruiting for a permanent psychiatrist. Utilizing locum psychiatrists is a great tool in your staffing toolbelt. Locum tenens cannot only fill in for staff psychiatrists while they're out or you're hiring, but locums can also be a try-before-you-hire for you and the physician.
Demand for locum psychiatrists is also very high, so finding one to fill your needs can be a challenge as well. One way to find the locums psychiatrists you need is to offer rotational schedules, says Jamie Chatten, psychiatry team leader at Weatherby Healthcare. "It's easier to find two doctors who can offer half their life to helping a hospital out, which opens up the candidate pool," he says.
Chatten also recommends looking at psychiatrists nationwide, even those who aren't currently licensed to practice in your state. While there may be a delay to license a new provider, in the end you'll have a well-qualified candidate to support your facility.
It's also important to create a positive and welcoming experience for locums who are coming to your facility for the first time. "Interpersonal things can go a long way," says Chatten, noting that assignments rarely go poorly due to clinical reasons. Ensuring the locums provider is briefed on policies and procedures, has received proper onboarding, and feels welcome by other staff will help them to want to return for as long as coverage is needed.
Get help from a staffing agency
For facilities who need candidates quickly, working with a staffing agency can help decrease the time it takes to fill an opening. "Reach out to several staffing firms," says Montoya, "especially the ones that have been around for a while."
Agencies have experience placing candidates in all types of settings and typically have a large database of candidates to pull from. They also work with facilities around the country, so they can help determine how competitive your offer is compared to others. Because most agencies work on contingency — meaning you only pay a fee if you hire a provider they find for you — there's little risk to trying it out.
Get the timing right
Finding the right candidate can be challenging. When it comes to recruiting psychiatrists, Chatten gives this final piece of advice: "Be patient, be flexible, and be ready to pounce. You have to be patient until it's time to stop being patient."
CHG Healthcare can provide you with the doctors, nurses, and allied professionals you need to staff your facility. To learn more about our staffing solutions, give us a call at 866.588.5996 or email ecs.contact@chghealthcare.com.