Highlights from the webinar hosted by CHG Healthcare
The COVID-19 pandemic continues to impact health systems across the nation. This has affected bottom lines, but it's also created an opportunity to become creative in how to weather the storm. In our recent webinar, "Planning for the Unplanned," six healthcare leaders joined CHG Healthcare to share how they're withstanding and adapting to the current, unexpected changes in healthcare.
For the full discussion, watch our webinar in its entirety, or read the highlights on planning healthcare staffing during COVID-19 below.
Using telehealth to maintain continuity of care
"Telehealth may change healthcare delivery systems for the good," said Brock Slabach, senior vice president for member services for the National Rural Hospital Association (NRHA). He says the use of telemedicine exploded when strict quarantines caused patient visits to decline.
Some rural facilities – like Presbyterian Healthcare Services – were already utilizing telehealth services and were quick to "take advantage of specialists in central locations to support rural patients remotely," says Lee Patchell, the organization's vice president of HR and employee relations. And Slabach says he has been impressed at how quickly other rural providers have "embraced and adapted to telehealth as a way to deliver care to so many people."
Dr. Gary Roth, CMO of the Michigan Health & Hospital Association (MHA), has found that many of his colleagues have welcomed telehealth, and it's become a game changer in the industry. "Further, my colleagues and I aren't concerned that it's going to replace the office visit, but one of the factors we need to consider with telehealth is reimbursement for physicians. It's certainly one of those factors that we'll need to work through."
For perspective, because of the pandemic, one of MHA's organizations went from about 100 telehealth visits a day to 1,500 – 2,000 a day. "This may be the new norm and it's going to be how we continue to utilize it, and sometimes patients are even more open in that environment."
Gaining public confidence for in-office elective care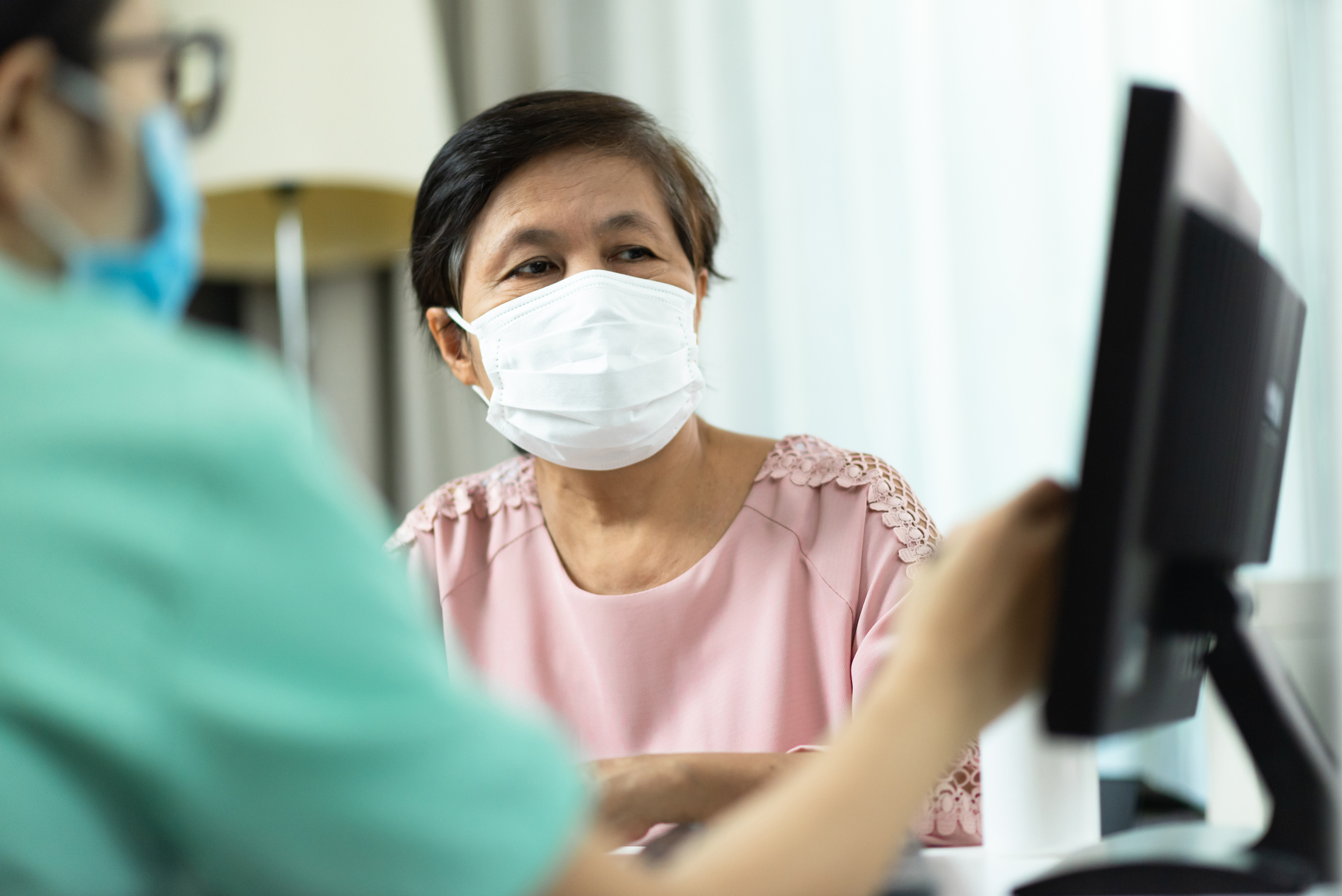 One issue health systems are facing is how to reassure the public that it's safe to return for elective procedures they've put off since the beginning of the pandemic.
Hospitals and clinics are using many different tactics to do so, and the key to success in this regard is keeping an open dialogue. Dr. Roth says communicating to the public that it's safe to return is incredibly important.
"The Michigan Health & Hospital Association has been providing public service announcements to try to reassure patients that it is safe to come back into the hospital," he says. "Whether it's a mammogram, colonoscopy, or blood test, the aim is to get the patients to come back in."
While MHHA has turned to radio and television to communicate safety protocols to patients, University of Pittsburgh Medical Center realized their patients would rather listen to their providers than the media. Byron Wade, UPMC vice president, says this was an important piece in instilling patient confidence. "When their provider tells them to come back into the hospital to get those postponed procedures, the patients are doing so."
Implementing virtual interviews and onboarding
Not only has the pandemic necessitated the adoption of telehealth, facilities also needed to adopt technology that allows for virtual interviews and new-hire onboarding, something historically done face-to-face.
Dr. David Arredondo, the president of the Presbyterian Medical Group, says his health system had already switched to virtual orientations, though they're still working out ways to improve. "We're still wrestling with how to recapture some of the good things that happened when we had everybody there and try to transfer that into a virtual world."
Lynne Peterson, director of physician, advanced practice, and executive recruitment for Fairview Heath Services in Minneapolis says they've developed an onboarding packet "designed by the medical staff folks working with the leadership on what they need to know, where to get their information, where to get their protective wear, catered to each location." She says this makes the onboarding much quicker and efficient.
And UPMC, says Wade, is still able to give the "white-glove approach" to orientation, even if they can't offer the normal on-site orientations and meet-and-greets. "We're still doing community tours, just in separate vehicles."
Focusing on flexibility and adaptability
With the pandemic affecting the landscape of healthcare for the foreseeable future, healthcare leaders agreed that facilities must embrace different models for patient care, and the need to reassure patients of their safety is paramount. The adoption of video technology to interview and onboard new providers has also been key during the pandemic. Despite the challenges of COVID-19, healthcare facilities have shown they can adapt, and they've been able to do so successfully.
For the full discussion on planning healthcare staffing during COVID-19, watch our webinar.
CHG Healthcare can help you with your staffing needs as you recover from COVID-19. Give us a call at 866.588.5996 or email us at covid19@chghealthcare.com.