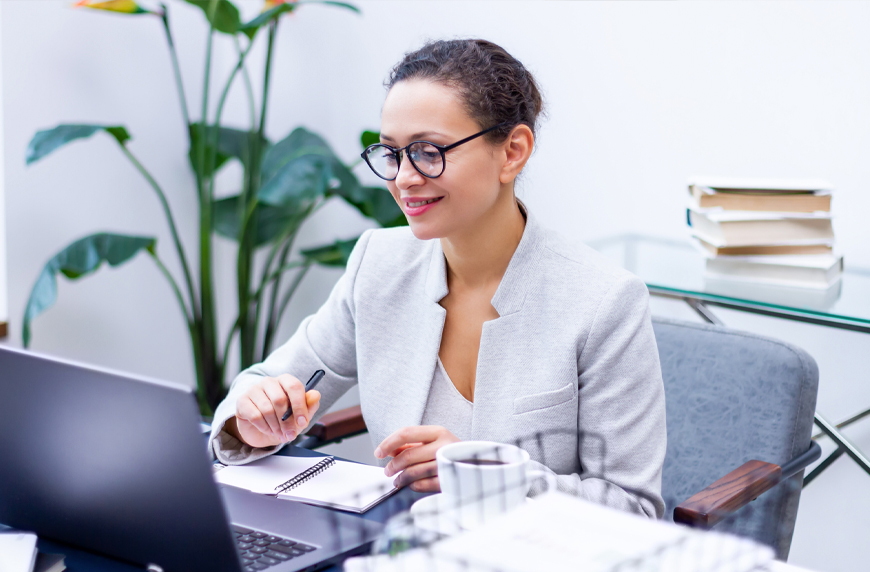 Time is money, especially when you're hiring physicians. So it's important to identify which candidates are likely to be a good fit as early as possible in the hiring process. Asking the right questions in a screening interview can set you and the physician up for success from the outset. Here are the three insightful questions you should ask in every screening interview to get to know a candidate quickly.
1. "Why did you go into medicine?"
"One of my key questions is always the same," says Steven Jacobs, manager of physician recruitment for Einstein Healthcare Network and president of the Mid-Atlantic Physician Recruiter Alliance (MAPRA). "I want to know why this person became a doctor. What drew them to medicine? People's stories are always different of how they got introduced to medicine — maybe it was a love of science, a desire to help people, or an injury or ailment when they were younger and they had a great doctor."
Jacobs says he favors this question because of its ability to branch off into other areas of interest and importance to the candidate. The question opens up a discussion of the influences that shaped the candidate's path into medicine and will help you understand what is most important to this person in their career.
2. "Why did you choose your specialty?"
Mark Douyard, senior physician recruiter for Bayhealth, likes to dig into the candidate's reasons for pursuing their specialty.
"I always ask, 'Why family medicine? Why emergency medicine? Why gastro?' You get some very interesting stories," Douyard says. "We recently hired a woman who wanted to become a doctor because she had throat cancer as a child. Ever since then, she knew she wanted to be a doctor. And despite trying a few other career paths, she kept coming back to medicine. Those are the kind of stories you look for in people. Obviously, not everybody has that kind of motivational story — but I want to know why they're doing what they do."
Jacobs also asks why a candidate pursued their chosen specialty, because it helps him learn what they are looking for in their practice. Sometimes candidates say they were going to be something else when answering the question. That is also insightful.
"I'm trying to fit round pegs into round holes, not round pegs into square holes," Jacobs says. "At Einstein, some specialties offer a full spectrum and lots of flexibility, where others are more complex — so I like to talk about what they're looking to do and why, so we can find the right fit."
3. "What interests you about our organization/location?"
One of the most important ways Douyard ensures a mutual fit is to learn why the candidate is interested in the specific job and practice location.
"I want to know why a candidate wants to come to Delaware," Douyard says. "It's a small peninsula, not a major metropolitan area, and it's not usually on people's radar as a location. But it's not just about me selling them on Bayhealth or on Delaware — it's also important for me to understand, 'Why do you want to be here? What interests you? Tell me where you want your career to go.'"
Jacobs likewise tries to understand his candidates' interest in Einstein and educating them is a part of the discussion. He always shares an overview of the organization, the patient population it serves, and the fact Einstein is a teaching hospital.
"Usually, candidates know we are an academic center and they're very interested in that component of Einstein," Jacobs says. "I also share information about our patient population, which is underserved and underinsured, and we have a great deal of health care disparity amongst our patients. I share it to see how they are going to react. Most often, it's met with, 'That's the population I want to work with. That's why I went into medicine.' I want to know whether they are invested or will run away from it."
Recruitment is like dating
Both Douyard and Jacobs stress the importance of making enough of a connection with their candidates that they can quickly determine culture fit.
"Recruitment is like dating. The screening interview is really our first date where we get to know each other and see if there's common interest. To me, it's more about a feeling than the answer to a specific question," Douyard says. "Ask easy questions, throw out softballs. I'm not the guy who's going to ask an interventional cardiologist, 'Tell me the last time you had a hard time placing a femoral line.' That's somebody else's job. It's just, 'Tell me about yourself,' and most people like to talk about themselves."
Jacobs likes to review a candidate's CV before the interview to identify connections he can ask about.
"I always look at the CV and find something that relates to me. I've lived in different countries and studied in a lot of places, so I draw on that ability to relate to many places and experiences," says Jacobs. "It's a social experiment— you're looking at connections. You're looking at the things that make people human but also their humanity as a trait of their character. I want them relaxed and comfortable about having a conversation with me."
This article first appeared on CompHealth.com. CompHealth is a division of CHG Healthcare. For help finding the physicians and advanced practice providers you need to staff your healthcare facilities, give us a call at 866.588.5996 or email ecs.contact@chghealthcare.com.